A 25-year-old Florida woman was arrested on Saturday after her 3-year-old child was found asleep on the sidewalk.
The Okaloosa County Sheriff's Office detailed the incident in a news release on its Facebook page on Sunday. According to police, Shyla Heidelberg of Fort Walton Beach, was arrested and charged with three counts of child neglect without great bodily harm.
In addition to the three-year-old found on the street at 1 a.m., authorities said they found two other children alone at an apartment complex. When questioned by the police, Heidelberg allegedly said that she had left the children to go to a nightclub.
"The Okaloosa County Sheriff's Office was called to Gibson Street around one a.m. Saturday morning after a security officer found a three-year-old wrapped in a blanket asleep on a sidewalk," the sheriff's department release said. "[A] subsequent investigation led to the discovery of two more young children asleep alone in an apartment at the complex."
Police said Heidelberg was arrested after she returned to the apartment and allegedly told police she had left the children alone for about 90 minutes while she had gone out to a nightclub.
Newsweek has reached out to the Okaloosa County Sheriff's Office for comment.
Last month, another Florida mother was arrested in connection to the neglect of a child. The baby was reportedly found with a skull fracture, according to local police.
Haylee Kent, 21, was charged with child neglect after police were notified that a child was being treated at a Jacksonville hospital for serious injuries and malnutrition.
A Baker County Sheriff's Office (BCSO) spokesperson said in a Facebook post on Monday that officers were notified by Wolfson Children's Hospital staff on April 6 that an 8-month-old was being treated for "life-threatening injuries." Detectives later learned the infant was taken to the hospital by his grandmother when she noticed he was severely underweight.
"Medical staff described the child's general appearance as gravely ill due to life-threatening starvation which resulted in the 8-month-old infant weighing the average weight of a 2-month old," the sheriff's department release said. "Aside from the obvious malnourishment, the baby was found to have suffered a skull fracture at some point prior to being admitted."
Police said that Kent did not visit her child in hospital or cooperate with the Department of Children and Families during their investigation. She agreed to meet with officers several days later and on April 19, met with detectives for a follow-up interview which resulted in Kent being charged with multiple counts of child neglect.
According to ChildHelp, an organization that campaigns against child abuse, every year more than 4 million referrals are made to child protection agencies involving more than 4.3 million children. It added the U.S. "has one of the worst records among industrialized nations," where an average of five children die due to abuse and neglect.
The U.S. Centers for Disease Control and Prevention (CDC), has said that at least one in seven children has experienced child abuse or neglect in the U.S. The CDC added in 2020, 1,750 children died as a result of child abuse and neglect in the United States.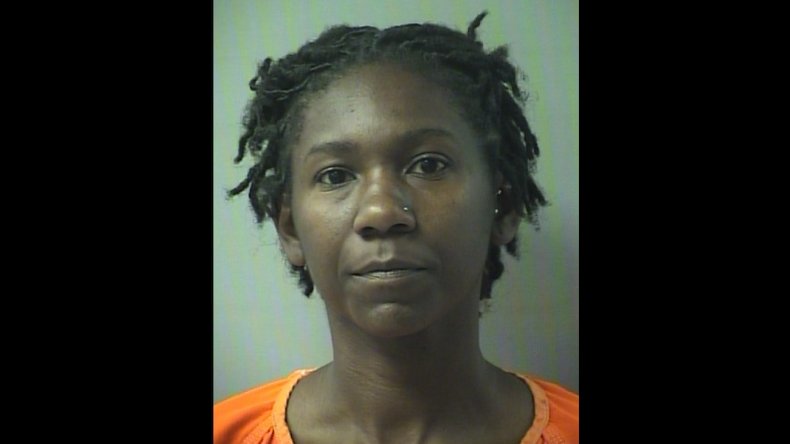 Source : https://www.newsweek.com/florida-woman-okaloosa-county-3-year-old-child-neglect-goes-club-1702555