A woman is charged with child abuse after she was caught on tape attacking a boy in a Florida school.
Kady Ann Sewell, 33, was seen on surveillance footage allegedly walking into Florida City's Bethel Seventh Day Adventist private school and beating the boy with a belt during school hours on Thursday, according to local television news station WTVJ.
The boy's mother, Zendre Pollard, said he suffered a busted lip from the attack, the news station reported.
The attack allegedly came after the boy was being bullied by Sewell's son, Pollard said.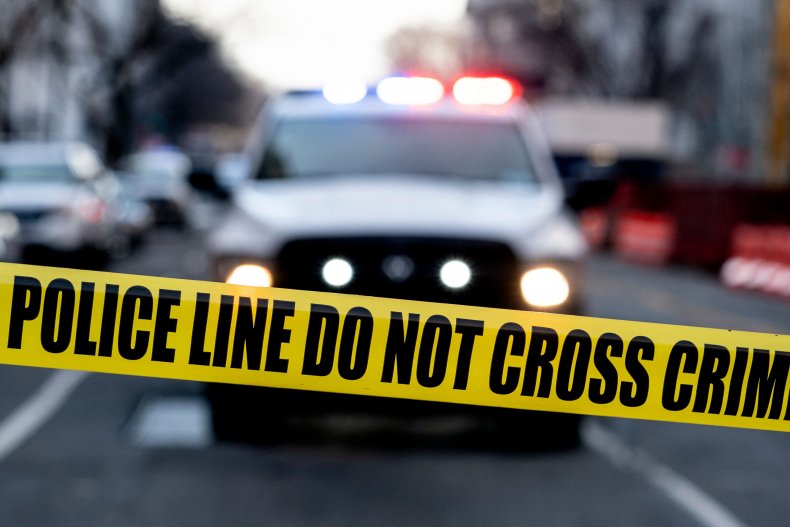 She said her son had called to report that another child was bullying and "fat shaming" him, prompting her son to pick up the child and drop him back down on his feet, the news station reported.
Later that day, Sewell allegedly showed up to the school to attack Pollard's child with a belt, according to WTVJ. Video obtained by the news station shows her repeatedly striking the boy with a belt while he was at a table with other students in the area.
"The mom comes in fussing and cussing at my child, and just beating him in his face! His head, his face, his arms," Pollard told the news station.
She said the incident forced her to bring her son to a hospital because he has a history of seizures.
"My son could have went into a seizure and died. Anything. You're just hitting him across the head," she said.
Sewell was arrested and charged with child abuse without great bodily harm, educational interference and trespassing within a school safety zone. A judge has also granted a restraining order against Sewell, and Pollard said she plans to press charges.
In a statement reported by WFOR-TV, the school wrote they are cooperating with law enforcement.
"Our students are our highest priority, and we are shocked and saddened to learn of this unfortunate incident," the statement said.
Pollard questioned how Sewell was able to get into the school to allegedly attack her child.
"How did this lady get this far, was able to hit my child multiple times, and you saw it wasn't broken up, she walked out calmly," she said to WTVJ. "My child wasn't safe. My son was bullied by her son, and then bullied by the mom."
Florida City is a city of about 12,000 people located in south Florida, just north of the Florida Keys.
Newsweek reached out to the Florida City Police Department for comment, and a call to the school went unanswered Sunday afternoon.

Source : https://www.newsweek.com/woman-charged-after-belt-attack-boy-florida-school-caught-video-1704620