A 76-year-old woman froze to death after she fell on her driveway, Vermont State Police have said.
An investigation was launched after the woman was found outside her home in the southern Vermont town of Rupert, at 6:21 a.m. on Saturday, January 21.
Police said in a statement issued on January 24 that the woman appeared to have "died from exposure to the elements following a fall."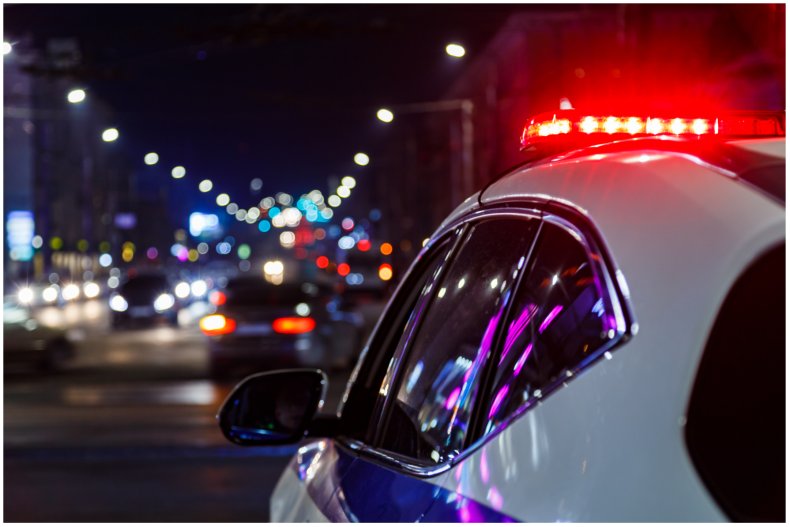 The statement continued: "The death is not considered suspicious at this time and appears to be accidental. Her body was transported to the Chief Medical Examiner's Office in Burlington for an autopsy to determine the cause and manner of death."
Police are withholding the name of the woman until relatives have been notified.
A local non-profit, the Southwestern Vermont Council on Aging, has urged people to check on their older neighbors as temperatures plummet in the state.
The council's Rosemary Greene told CBS afiliate WCAX: "There are older individuals as well as younger individuals that are living alone. If you don't see a car move for a day, give that person a call and check in. It's what community is about."
Winter storm warnings and weather advisories are in place across Vermont this week. The National Weather Service issued an alert on Wednesday for parts of southern Vermont, saying "heavy mixed precipitation" was expected, along with winds gusting up to 40mph.
It added: "Snowfall rates could be near an inch per hour late this afternoon and evening. Snow will mix with or change to sleet and freezing rain late this evening into tonight. Additional light snow is expected on Thursday."
Falls "are the leading cause of injury-related death among adults age 65 and older," according to the U.S. Centers for Disease Control and Prevention, and Vermont has one of the highest rates of incidents.
Across the country, the average death rate from falls was 64 per 100,000 older adults in 2018. The figure for Vermont was far higher, at 142 per 100,000.
The CDC added: "The rising number of deaths from falls among older adults can be addressed by screening for fall risk and intervening to address risk factors such as use of medicines that may increase fall risk, or poor strength and balance."
The Environmental Protection Agency said "more than 19,000 Americans" had died from cold-related causes between 1979 and 2016, according to their death certificates.
Higher risk groups include older adults as well as "people with pre-existing medical conditions [and] people taking medications or using drugs (especially alcohol) that make them more susceptible to cold effects."
Newsweek has contacted Vermont State Police for comment.