Love Is Blind: After the Altar is back to give fans an update on what their favorite couples have been up to.
The Netflix dating show, which sees contestants get to know each other in pods and get engaged before ever meeting face-to-face, returned to screens in February 2022.
The season was full of ups and downs and the drama only continued during the Love Is Blind reunion which aired in March.
Now, six months after viewers last caught up with the cast members, stars like Natalie Lee, Kyle Abrams and Shaina Hurley will be back on screens for three new episodes to fill fans in on what has happened since we last saw them.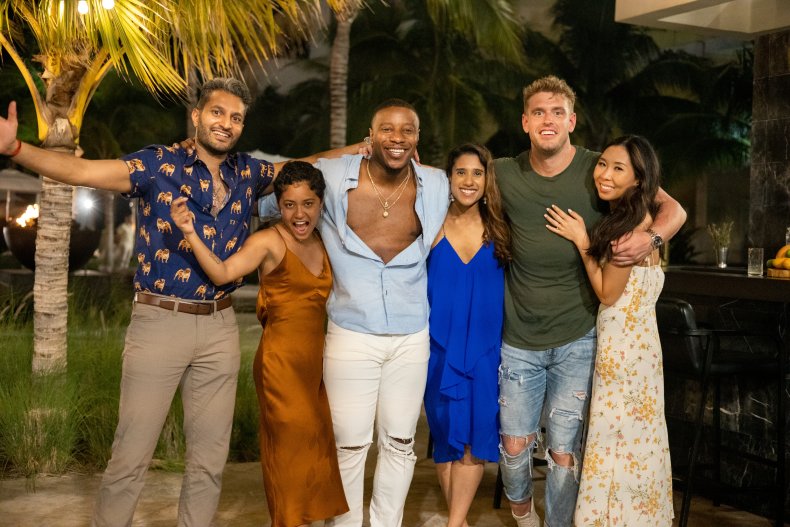 Ahead of the new episodes, Newsweek has everything you need to know about the couples from Love Is Blind Season 2, including who is still together.
Who Were the Couples on Love Is Blind Season 2 and Are They Still Together?
Shaina Hurley and Kyle Abrams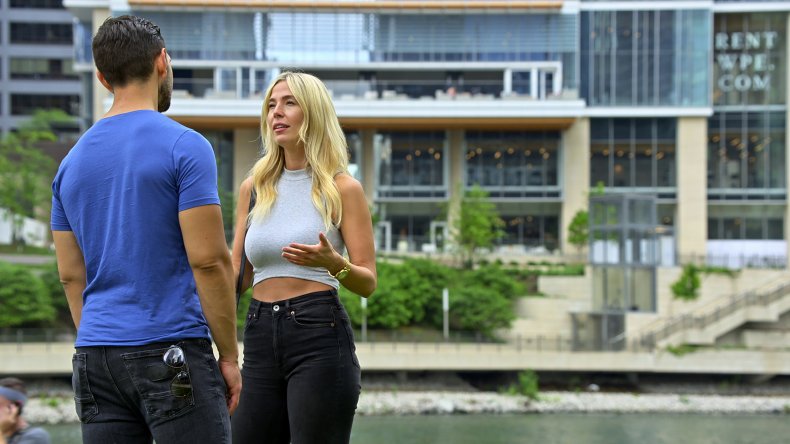 Shaina Hurley, 32, and Kyle Abrams, 30, got engaged in the Love Is Blind pods on the show but split before their wedding due to disagreements over religion.
Since the show ended, Shaina became engaged to her now-husband Christos Lardakis, who she tied the knot with in a lavish Greek ceremony in July 2022.
Kyle, meanwhile, has been getting close to his other co-star Deepti Vempati. Their potential romance was teased at the Love Is Blind reunion in March, though the current status of their relationship is still to be confirmed.
Deepti Vempati and Abhishek "Shake" Chatterjee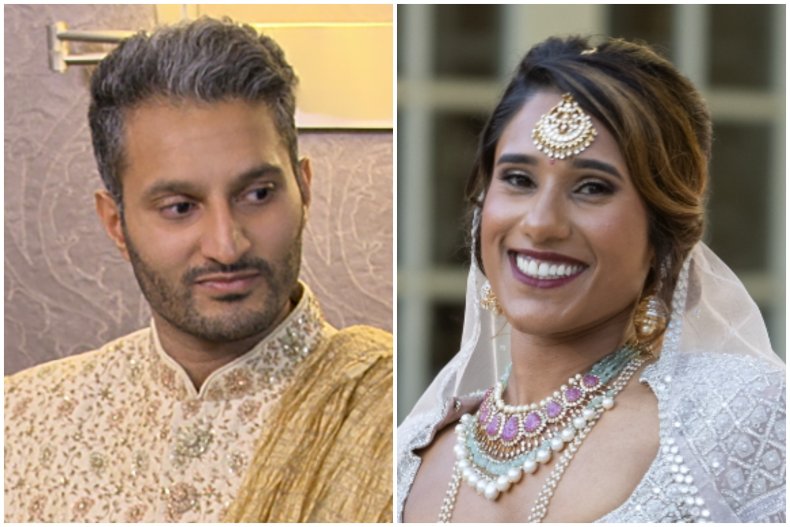 Deepti Vempati, 31, decided not to marry her Love Is Blind partner Shake, 33, on their wedding day, after the pair had a rough ride in the lead up to their nuptials.
Fans were not happy with vet Shake after he made several less-than-complimentary comments about his bride-to-be, including one where he said she reminded him of his aunt.
Since the show Deepti has been getting close to Kyle, with the pair's potential romance to be explored on After the Altar.
It's not yet clear whether Shake is partaking in the After the Altar episodes as he not in any of the new footage from the trailer.
From his Instagram we do know that he is in a new relationship and is living in Miami.
Shayne Jansen and Natalie Lee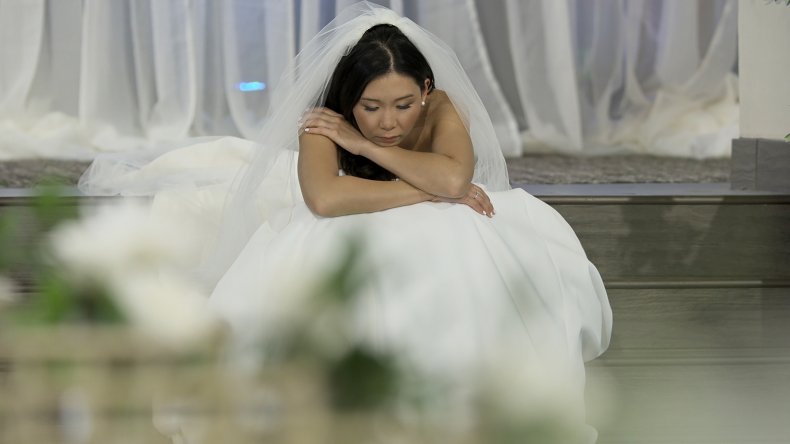 Natalie Lee, 29, called off her wedding to Shayne Jansen, 32, after the duo got into a big, unaired, argument the night before they were due to tie the knot.
The couple had already had a rocky time in the lead up to their wedding after getting caught up in drama with Shaina Hurley, who had also got close to Shayne in the pods.
After Love Is Blind stopped filming the pair began dating again but they have since ended things.
The trailer for After the Altar hints that things are still pretty sour between the two and with Shaina set to make an appearance in the episodes, there could be drama afoot.
Salvador Perez and Mallory Zapata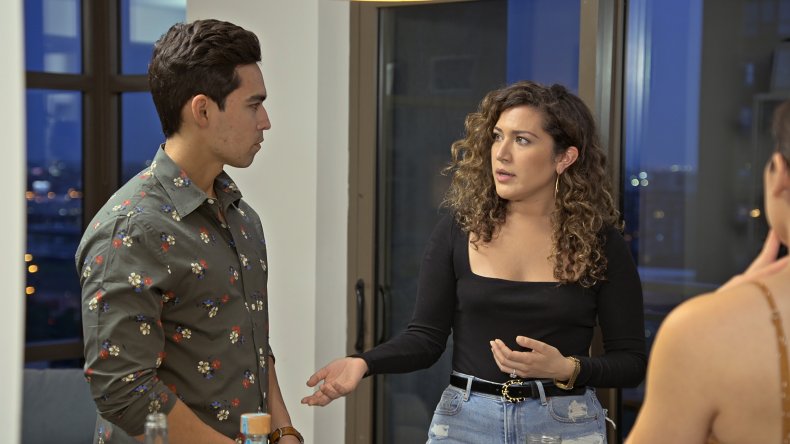 Salvador "Sal" Perez, 31, and Mallory Zapata, 32, decided not to get married, with Sal telling his bride at the altar that he "needed more time."
He later suggested at the reunion that there was more to his decision, but he didn't want to "air out dirty laundry" in public.
The trailer for After the Altar appears to confirm that Sal has moved on from his former fiancée and is in a new relationship.
Jarrette Jones and Iyanna McNeely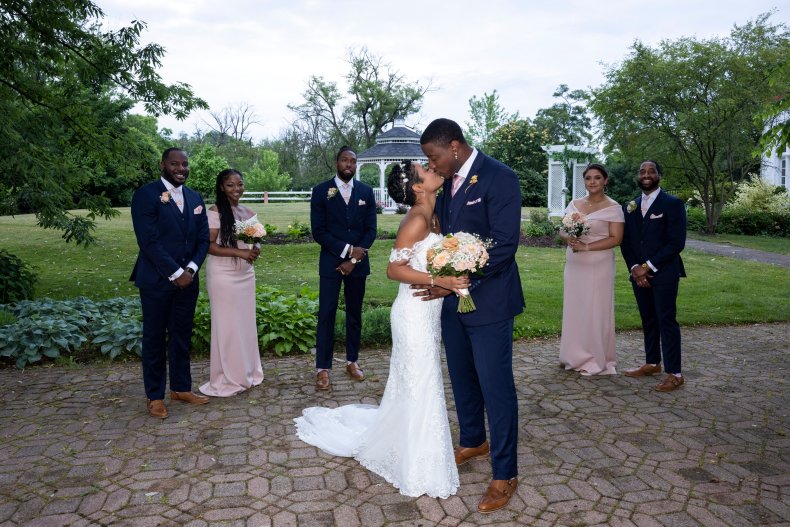 Only two couples ended up actually getting married on Season 2 of Love Is Blind, one of which being Iyanna McNeely, 28, and Jarrette Jones, 32.
At the reunion in March, the couple confirmed that they were still together, but it looks like things take a turn for the worse in the trailer for After the Altar.
These scenes may not come as a surprise fans, however, as the pair recently released a joint statement announcing their divorce.
"After much thought, we're saddened to share that we have separated and will begin the process of divorcing," the pair wrote in a joint Instagram post on August 17, 2022.
"While we have love for each other, our lives are going in different directions and that's OK. Coming to this decision was far from easy and we will always wish each other the absolute best."
Danielle Ruhl and Nick Thompson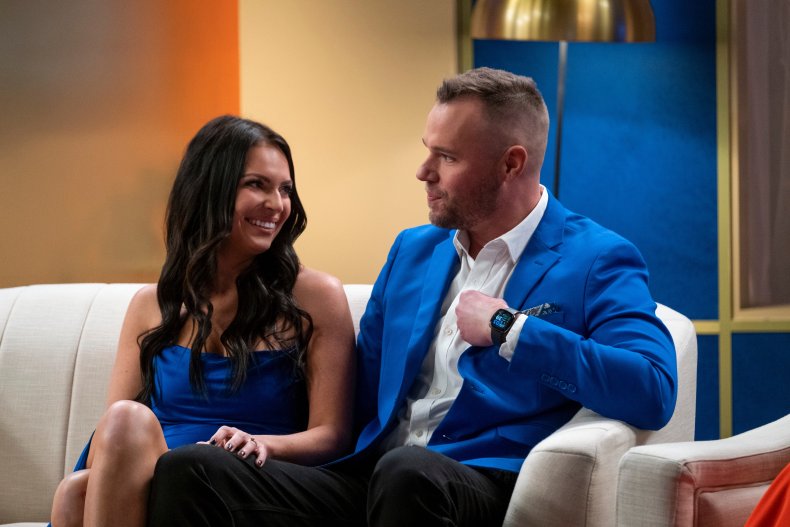 Danielle Ruhl, 29, and Nick Thompson, 36, got married on Love Is Blind and are together on the new episodes. But on August 21, 2022, the day before the trailer for After the Altar was released, it was revealed that they are also getting a divorce.
Danielle and Nick's split means that no couples from Season 2 of the show remain together.
Love Is Blind After the Altar Season 2 is scheduled to premiere on Netflix on September 16.

Source : https://www.newsweek.com/love-blind-season-2-after-altar-who-still-together-couples-split-nick-danielle-what-happened-1743279