Well-known Ukrainian military pilot Andrii Pilshchikov was killed in a crash during a training mission, authorities announced on Saturday.
The Ukrainian Air Force said that two L-39 aircrafts collided during a training mission in the Zhytomyr region a day prior, killing three pilots involved in the exercise.
Anton Gerashchenko, an adviser to the Minister of Internal Affairs of Ukraine, confirmed that one of those pilots was Pilshchikov, who went by the call sign "Juice" and rose to prominence by conducting interviews with the media about the Russia-Ukraine war, which Russian President Vladimir Putin launched in February 2022.
"RIP, Heroes. This is a terrible loss for Ukraine," Gerashchenko wrote in a post to social media platform X, formerly known as Twitter "The L-39 planes were developed in 1960s. Our pilots are trying to fight a 21st century war with planes developed in the middle of the 20th century. Each of such deaths is not only a personal tragedy, it is an irreplaceable loss in Ukraine's defense system."
Ukraine's State Bureau of Investigation (DBR) is investigating whether the planes were in good condition and if all rules were followed during the exercise, according to a report from Radio Free Europe/Radio Liberty (RFE/RL).
Meanwhile, Ukrainian President Volodymyr Zelensky paid tribute to Pilshchikov during his nightly video address to Ukrainians, praising him as a pilot "who greatly helped our state."
Newsweek reached out to Ukraine's Ministry of Defense for comment via email.
Ukrainian Air Force spokesman Yuriy Ihnat described him as a "driver of reforms in Air Force aviation" in a Facebook post.
"'Juice' told me everything in the world related to aviation and air defense, wrote thousands of messages in messengers. It's strange, but I'm somehow used to his meticulous remarks," he wrote.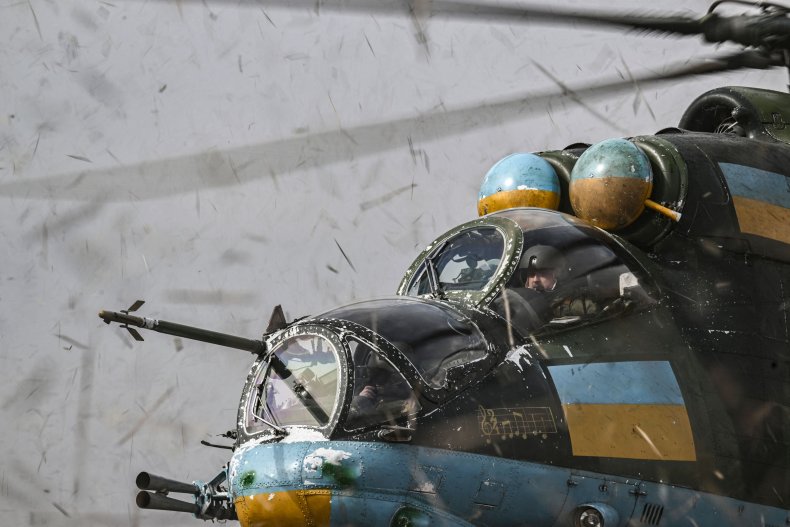 Ihnat also noted that the pilot "dreamed of F-16s in the Ukrainian sky."
"A year ago in the USA, Andriy met with American government officials, talked about the urgent needs of the Air Force, was in constant contact with California pilots, and was the main driver of an advocacy group promoting many decisions on the F-16," he wrote.
During an interview with CNN in March 2022, just weeks after the war began, Pilshchikov explained where he got his "Juice" call sign, explaining that his friends gave it to him during his tour in the United States because he does not drink alcohol and would order juice at bars.
He also spoke about his experiences fighting in the Russia-Ukraine war.
"It's just my job. I was trained for this, so I was ready for this war and I was prepared for this war," he said. "All of us are ready to fight."