Actress and comedian Tiffany Haddish has hired Hollywood entertainment lawyer Andrew Brettler, who previously represented Prince Andrew, after she was accused of child sexual abuse in a new lawsuit.
The lawsuit, which was first reported by The Daily Beast, alleges that Haddish and fellow comedian Aries Spears sexually abused a girl and her brother, who were 14 and 7 years old at the time, in two separate incidents in 2013 and 2014. The lawsuit alleges that the comedians coerced the siblings to participate in sexually explicit skits.
On Friday, Brettler said that the allegations filed on Tuesday against Haddish and Spears are "bogus claims."
The entertainment lawyer also said that the plaintiff's mother has been trying to "assert" those claims for "several years," according to NBC News, and added that the mother and daughter who made the allegations will "face the consequences of pursuing this frivolous action."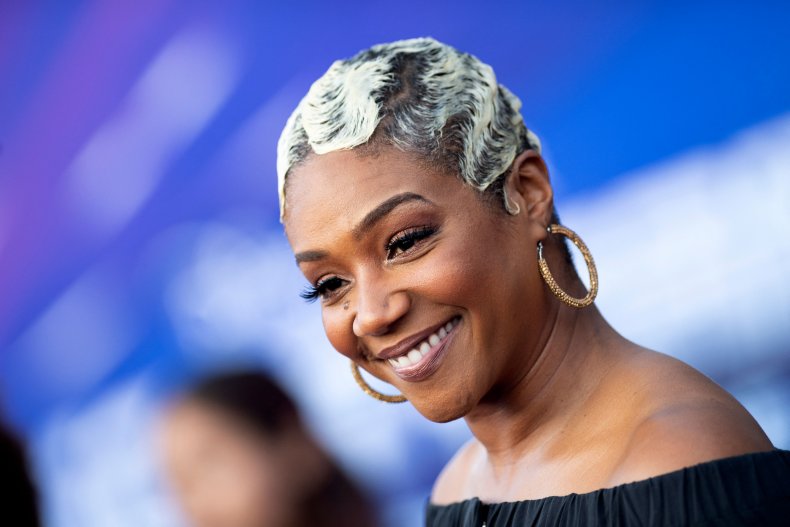 Debra Opri, an attorney for Spears, told The Los Angeles Times, that "he isn't going to fall for any shakedown," when contacted for comment.
The entertainment lawyer, who is a partner at Los Angeles litigation firm Lavely & Singer, has represented controversial figures in the past who were accused of sexual misconduct, including Prince Andrew, Barstool Sports founder Dave Portnoy, filmmaker Bryan Singer, and actor Chris Noth.
Who Is Andrew Brettler?
According to Lavely & Singer's website, Brettler has been a practicing lawyer since 2005 and was admitted to several courts, including New Jersey and the U.S. District Court for the District of New Jersey; U.S. Court of Appeal for the Second Circuit, and all U.S. District Courts in New York; U.S. Court of Appeals for the Ninth Circuit in California, and all U.S. District Courts in California.
The media and entertainment lawyer was also named to The Hollywood Reporter's 2019 Power Lawyers: Hollywood's Top 100 Attorney list.
Brettler represented Prince Andrew, Duke of York and Queen Elizabeth II's second eldest son, in a civil lawsuit filed by Virginia Giuffre, a woman who accused him of raping her when she was 17 years old and was among the sex trafficking victims of his friend and convicted sex offender, Jeffery Epstein. A settlement was reached in February with an undisclosed payment.
When asked about the case in an interview with Variety that was published in April, Brettler said "that case has been resolved—dismissed by the court pursuant to a settlement that the parties reached. It's over."
In his interview, Brettler also said that he hopes he is attracting clientele based on prior success "not because I've taken on controversial people or taken on difficult cases but because I get good results for my clients."
"I believe strongly in the right to due process in our country, I believe in everyone's right to representation. I don't think people should be judged by the Twitter mob," he added.
When asked about his thoughts on the #MeToo Movement and whether it changed his work, Brettler said that it came with "new challenges," and made him "busier in the sense that more people are being called out for alleged bad behavior and need representation more than they did in the past."
"With every social movement there are pros and cons. But it's never a bad thing to shine a light on injustice, to hold people accountable, but we don't want to do so recklessly or based on anonymous allegations," he told Variety. "I think in some ways it leads to the idea that if you're accused of wrongdoing you're automatically guilty of that alleged behavior. That is fundamentally the opposite of what our country's founding principles are—innocent until proven guilty."
Newsweek reached out to Brettler for comment.

Source : https://www.newsweek.com/who-andrew-brettler-tiffany-haddish-hires-same-lawyer-prince-andrew-1739663