Halloweekend has officially arrived.
From costume parties to haunted houses to trick-or-treating on Halloween night, the next three days are sure to be filled with some of the spookiest—and sweetest—events of the year.
And while some traditions span the U.S., a recent study published by personal finance website WalletHub has revealed the best American cities to spend the final days of spooky season, ranking locations based on weather, trick-or-treater friendliness and the potential for Halloween fun.
Consisting of 100 cities, WalletHub's Best Places for Halloween rankings start where many other lists do—in New York.
Ranking first in trick-or-treater friendliness and third in fun potential, New York City was able to overcome an 88th place weather ranking to finish as the number one location for Halloween in the U.S. for the second year in a row.
Following New York City in the rankings are San Francisco, Miami, Los Angeles and San Diego—all four of which landed top 30 rankings in all three categories.
San Jose, Jersey City, Las Vegas, Santa Ana and Boston round out the list's top 10, with Orlando and Sacramento ranking first in Halloween fun and Halloween weather, respectively.
For the last two years, Halloween celebrations have been largely limited as a result of pandemic-related restrictions.
This year, a majority of those restrictions have been lifted and, according to WalletHub analyst Jill Gonzalez, were not considered while determining the best Halloween locations.
Gonzalez also noted that, despite the wave of trick-or-treaters expected to return to the streets, high inflation rates could have an impact on how families celebrate in 2022.
"We learned from one of our most recent surveys that Halloween plans are being affected by current inflation," she told Newsweek. "In fact, 80 percent of people said they're planning on spending less on Halloween this year compared to last year."
Total Halloween spending this year—including sweets, decorations and costumes—is still expected to crest $10 billion for the second year in a row.
After 2021 saw spending reach a record $10.14 billion, the National Retail Federation projects that Americans will spend upwards of $10.6 billion on Halloween in 2022.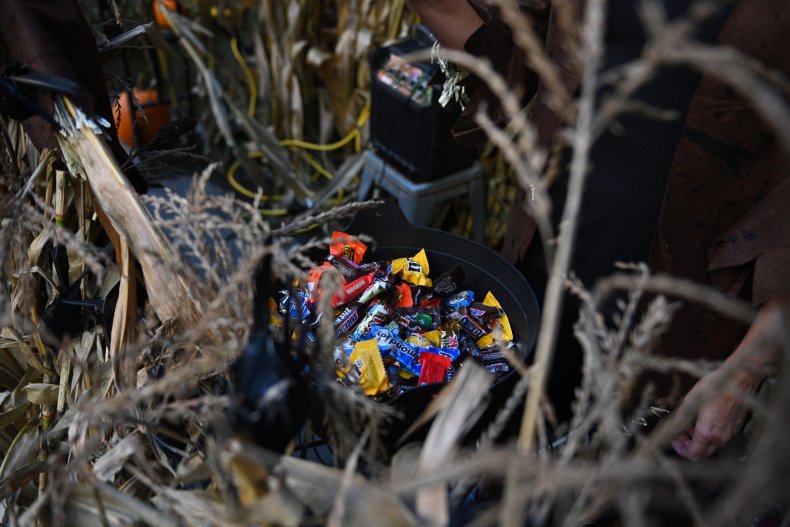 With nearly 70 percent of U.S. households expected to participate in Halloween festivities, that $10.6 billion breaks down to more than $100 per household—a hard-to-swallow figure considering recent price hikes at grocery stores and gas pumps.
Families across the country remain excited to resume pre-pandemic Halloween traditions, many of which include close interactions largely prohibited since the onset of COVID-19.
"Halloween is all about being outside and interacting with one another," Gonzalez said. "This was limited or not even possible during the pandemic.
"People are just looking forward to going back to celebrating Halloween and going trick-or-treating," she added.