Stranger Things is nearing the end with just two seasons left until the story of the residents of Hawkins is brought to a close.
The Netflix hit's fourth season has been split into two parts, with the first half being released on the streaming platform on Friday, May 27.
All the episodes are over one hour each, with the part 1 finale's runtime coming to one hour and 39 minutes in total, so it's unlikely that many people will binge the new episodes all in one day.
However, for those already waiting for more, here is everything you need to know about Season 4 Part 2.
When Will 'Stranger Things' Season 4 Part 2 Be Released?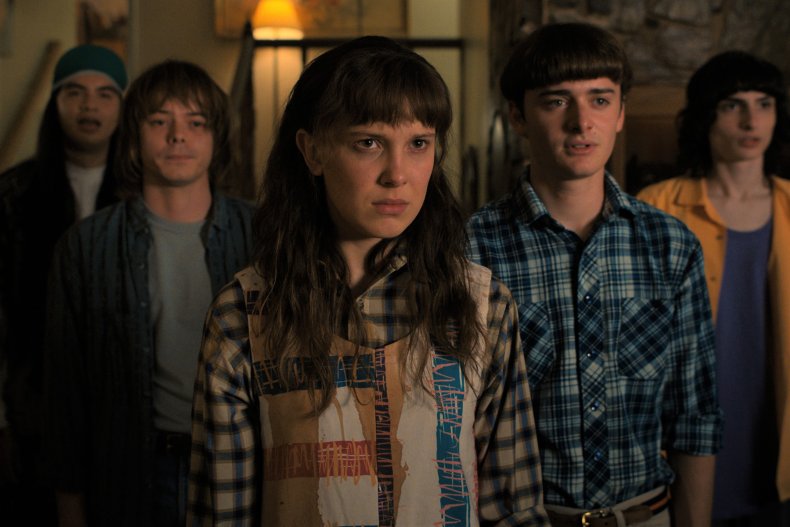 Stranger Things Season 4 Part 2 will consist of just two episodes, the first of which is one hour and 25 minutes long and the second has a two-and-a-half-hour runtime in total.
These two episodes will be released on Friday, July 1 on Netflix, bringing the season to a close.
The show's creators Matt and Ross Duffer spoke to Netflix's TUDUM to explain their reasoning behind splitting the season in this way.
Matt Duffer shared: "Partway through outlining, we realized we needed another episode. It was originally going to be eight episodes, and we asked Netflix if they would be open to us having another episode, Episode 9. Which they were super supportive of."
He went on: "Looking back on it, it makes sense, because Season 3 was pretty light on plot compared to this year. It's, like, quadruple the amount of plot.
"We have more characters, they're spread out and, in order to get across the story that we wanted to but also not lose sight of the characters, to give each character their moment [and] each character relationship the kind of emotional depth it wanted or craved, we just needed the length."
Ross Duffer went on to explain that he and his brother saw the second half of Season 4 as being two movies "at least in terms of length."
Describing how important the second half of the season is to the first, he added: "We really see Volume 1 as the first two acts of this story, and then Volume 2 is the final act."
Fans will be happy to know that Season 4 is not the last they will see of Hawkins as there will be one more, but that next season will be the final one.
This news was announced on February 17, and the Duffer brothers explained that was what they intended for the show when they first planned it out.
Stranger Things Season 4 Part 1 is out on Netflix now.

Source : https://www.newsweek.com/stranger-things-season-four-part-two-released-1710482