A video of former CNN White House correspondent John Harwood speaking live on the air and criticizing former President Donald Trump hours before he announced his departure from the network has gone viral, with it being viewed 3 million times as of Saturday morning.
In the video, Harwood speaks about the speech President Joe Biden delivered on Thursday night outside Philadelphia's Independence Hall in which he issued a warning about Make America Great Again (MAGA) Republicans. During his address, Biden said that Trump and the "MAGA Republicans represent an extremism that threatens the very foundations of our republic."
During the now-viral CNN segment, which was posted to Twitter on Friday by Dan Froomkin, the editor of PressWatchers.org, Harwood said that the "core point" Biden made in his speech "about a threat to democracy is true."
"Now that's something that's not easy for us as journalists to say. We're brought up to believe that there's two different political parties with different points of view and we don't take sides in honest disagreements between them," he said.
"But that's not what we're talking about. These are not honest disagreements. The Republican Party right now is led by a dishonest demagogue," Harwood added, referring to Trump. "Many many Republicans are rallying behind his lies about the 2020 election and other things as well, and a…sufficient portion of the constituency that they're leading attacked the Capitol on January 6 violently."
Hours after the Friday broadcast, Harwood tweeted that he was leaving CNN.
Harwood's announcement that he was leaving comes as the network is reportedly attempting to shift perceptions of its political bias closer to the center under the leadership of its new CEO Chris Licht. Staff have been informed of Licht's desire to have the network host more Republican politicians, according to The Washington Post.
It also comes just weeks after another major shakeup at CNN, when the company announced it was canceling the media affairs show Reliable Sources, which had been hosted by Brian Stelter, who had been with CNN since 2013. Legal analyst and author Jeffrey Toobin also left the network on August 4.
Following the news about Harwood, many questioned why the veteran journalist was leaving.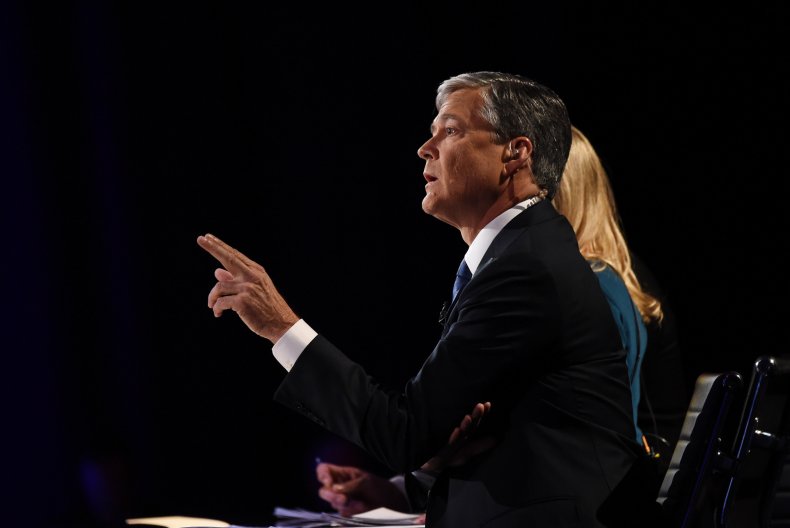 "What is going on at CNN?" journalist Dan Rather asked on Twitter Friday afternoon. "It's a serious question. There is a lot of speculation on directives and motives. What's really going on? And is it being noticed by the audience?"
Newsweek has reached out to CNN for comment.
While Harwood appeared to agree with Biden's speech on Thursday, CNN host Brianna Keilar took issue with it by saying that it was inappropriate for Biden to position U.S. Marines behind himself during his address.
"Whatever you think of this speech, the military is supposed to be apolitical. Positioning Marines in uniform behind President Biden for a political speech flies in the face of that. It's wrong when Democrats do it. It's wrong when Republicans do it," she said in a tweet on Thursday evening.



Source : https://www.newsweek.com/video-john-harwood-calling-trump-threat-viewed-over-27-million-times-1739651