The Zaporizhzhia Military Administration celebrated the destruction of Russian artillery systems and commended guerrillas and Ukrainian fighters for their actions in a Telegram post on Saturday.
Ukraine has been defending the country from Russia's invasion since Feb. 24.
"In addition, thanks to concerted action with the guerrillas, Ukrainian riflemen destroyed several artillery systems of the Russian army," the translated post read. "The invaders responded to these defeats by tightening controls at checkpoints and inspecting not only private cars but also public transport in Melitopol."
Newsweek reached out to the Russian Defense Ministry for confirmation and comment.
"The Ukrainian military continues to push the enemy south," the post continued. "Let's win together! Glory to Ukraine!"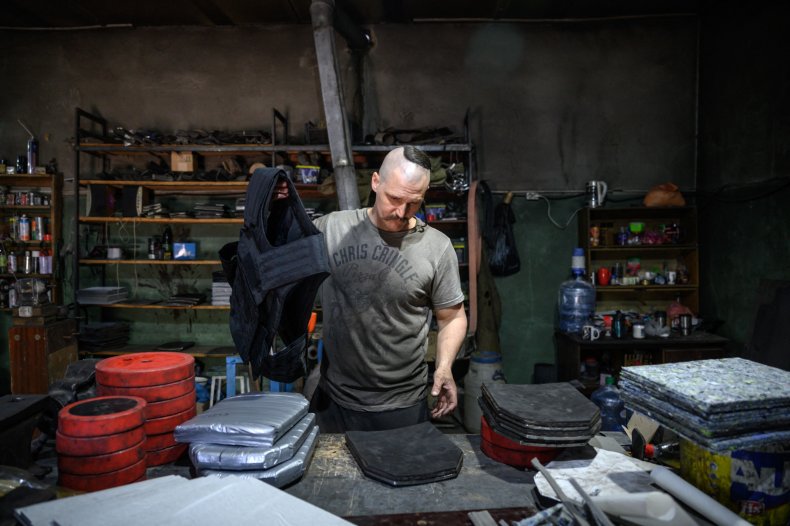 Zaporizhzhia, with a population of about 722,000 prior to the war, is located in southeastern Ukraine and is home to the Zaporizhzhia Nuclear Power Station. It's the administrative center of the Zaporizhzhia Oblast region.
In Melitopol, the Associated Press reported in a tweet Tuesday that "Ukrainian guerrilla fighters reportedly have killed several high-ranking Russian officers in the southern city of Melitopol. No details of the killings were given and the report could not immediately be verified."
The Russian military on Thursday reported destroying Ukrainian armored vehicles in the region the previous week. That attack was reported to be near the village of Vishnevoe.
"On May 14, 2022, Russian servicemen in the Zaporizhzhia region stopped an attempted counterattack by Ukrainian armed formations," the Russian military said.
In that attack, Russia said it destroyed 26 Ukrainian tanks and 12 infantry fighting vehicles, killing an estimated 100 soldiers.
Saturday's announcement by the Zaporizhzhia Military Administration came on the heels of Ukrainian President Volodymyr Zelensky in a Ukrainian television interview praising Ukraine's military members for their service. He told the forces they had broken the "backbone" of "one of the strongest armies in the world."
"We've already done that," he told the station. "Including psychologically. They won't get back on their feet for the next few years. But let's not forget that all our soldiers also want to live."
Zelensky also insisted the only way to end Russia's invasion of Ukraine is diplomacy, as "there are things that can only be reached at the negotiating table."
"Discussions between Ukraine and Russia will decidedly take place. Under what format I don't know—with intermediaries, without them, in a broader group, at presidential level."
Until peace can be negotiated, he acknowledged the brutal fighting will continue and "only definitively end through diplomacy."

Source : https://www.newsweek.com/ukraine-praises-guerrilla-fighters-aid-destroying-russian-artillery-1708902