Despite publicly criticizing Representative Nancy Mace and mounting a campaign to unseat her, former President Donald Trump congratulated the congresswoman on her primary win even after she defeated his own endorsement in the House race.
Trump has been vocally opposed to Mace's reelection ever since she voted to certify the results of the 2020 presidential election and condemned Trump in the wake of the January 6 Capitol riot. She was, however, not among the 10 House Republicans who voted to impeach Trump.
In a quest to oust all of his GOP critics in Congress, the former president has made a series of endorsements in this year's primaries backing the challengers to elected officials he dislikes. In South Carolina, Trump backed Katie Arrington, a former member of the South Carolina House of Representatives, in the race against Mace.
Despite his previous criticisms of Mace, he joined Arrington in conceding the race on Tuesday night, saying she would "easily" win reelection over Democrat Annie Andrews, who ran uncontested.
"Katie Arrington was a long shot but ran a great race and way over performed. Congrats to Nancy Mace, who should easily be able to defeat her Democrat opponent!" Trump wrote in a post on his social media platform Truth Social.
His congratulations come just two days after his Save America PAC released a statement saying Mace was "despised by almost everyone."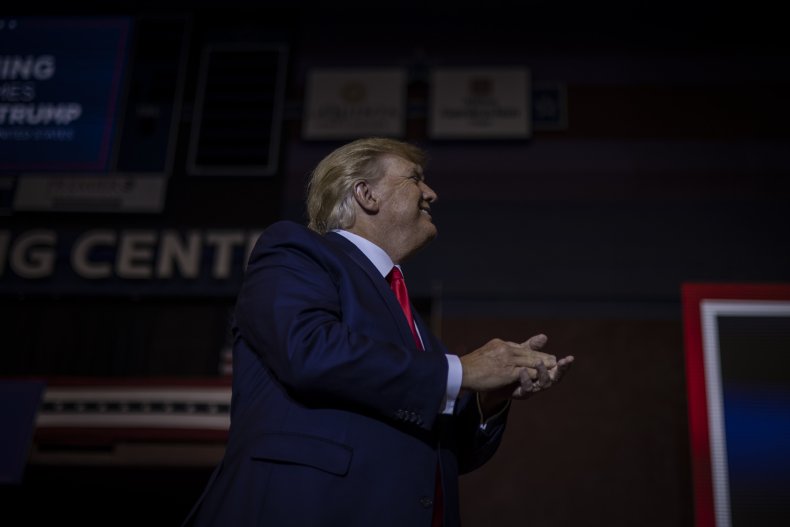 This is a developing story and will be updated as more information becomes available.

Source : https://www.newsweek.com/trump-congratulates-mace-after-saying-shes-despised-almost-everyone-1715895