A 16-month-old South Carolina girl died after her mother forget to drop her off at daycare, leaving the toddler inside the vehicle for more than eight hours where temperatures topped 100 degrees, according to the local coroner.
A person walking in the parking lot of Bishop England High School, in Daniel Island, noticed the unresponsive toddler in a car seat in the backseat of a blue Subaru SUV and called police at roughly 4 p.m. ET on Friday, the Charleston Police Department (CPD) told local media.
The little girl was supposed to be dropped off at daycare between 7:30 and 8 a.m. but was forgotten in the vehicle as her mom went to her job at the private school for more than 8 hours as temperatures outside climbed to 93 degrees by late afternoon, authorities said.
A witness reportedly broke a window to rescue the baby from the hot vehicle, but the toddler was pronounced dead at the scene by Berkeley County EMS, local outlet WPDE reports.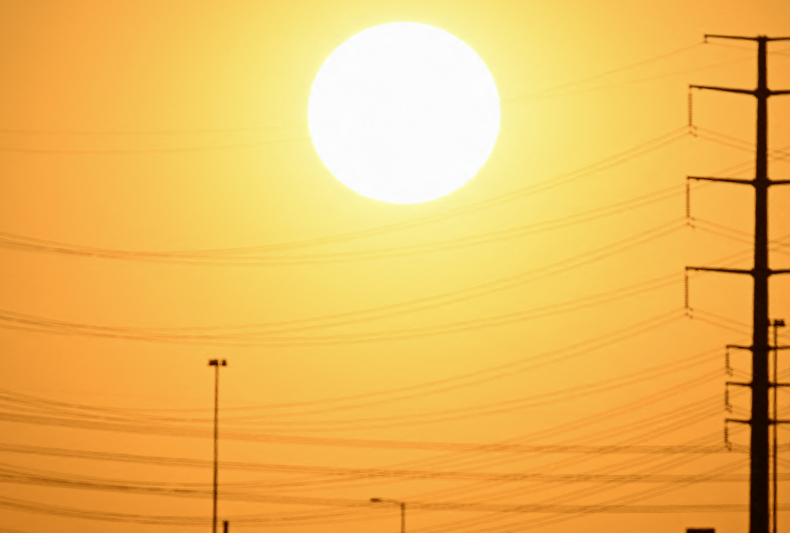 Preliminary findings indicate that the elevated heat caused the 16-month-old girl's death, Berkeley County Coroner Darnell Hartwell said during a press conference on Friday night. Details about the mother and toddler have not been released.
Newsweek reached out via email on Saturday night to Hartwell and CPD for comment.
An autopsy is scheduled to take place at The Medical University of South Carolina as investigators are working to determine exactly how hot the inside of the vehicle reached on Friday, Hartwell said.
"I definitely feel confident that it was triple digits in that car at the peak time," Hartwell said, adding that the toddler could only have survived for minutes inside of the car at those temperatures.
The coroner said he believes the toddler's death was an accident and does not expect to see charges filed, WPDE reports.
"Unfortunately, this is a tragic accident at this period," Hartwell said. "I can't go back and second guess this mother, but again it's just a tragic accident. We just need to slow down, pay attention a bit more."
This is an active probe, CPD said, adding that the South Carolina Law Enforcement Division is also investigating the 16-month-old's death.
School officials at the private Catholic high school, located less than 15 miles from Charleston, canceled the scheduled football game against First Baptist Friday night. All classes at the high school have been canceled for Monday, and a Mass for members of the school community will be offered instead.
Bishop England High School President Patrick Finneran sent a statement, obtained by local station WCSC, to parents informing them of the incident.
"It is with great sorrow that we inform you of the tragic loss of an employee's child," the statement reads. "We ask that you please keep this family and our school community in your prayers during this unspeakably difficult time."