Twelve Democratic senators voted in favor of the appointment of a federal district judge who granted former President Donald Trump's request for a special master in an investigation of the handling of White House documents.
U.S. District Judge Aileen Cannon ruled that a special master would be appointed to review documents seized from Trump's Mar-a-Lago residence during an FBI search on August 8.
The judge's decision was quickly subjected to strong criticism from legal experts, with some pointing out that Cannon had been appointed to the bench by the former president.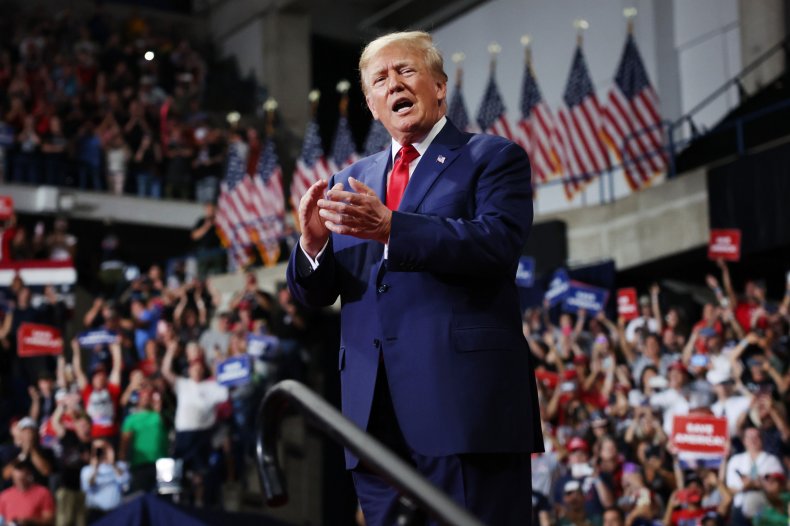 "Trump appointee Aileen Cannon declared—and not just implicitly, but, horrifyingly, *explicitly*—that Donald Trump's reputation simply *matters* more than yours or mine, as do his property rights," attorney Seth Abramson wrote on Twitter.
Cannon was nominated to the Southern District of Florida by Trump and was confirmed by the Senate on November 12, 2020 by a vote of 56 to 21, with 23 senators not voting.
Twelve Democratic senators voted in favor of confirming Cannon. They were:
Tom Carper of Delaware
Chris Coons of Delaware
Catherine Cortez Masto of Nevada
Dianne Feinstein of California
Maggie Hassan of New Hampshire
Doug Jones of Alabama
Tim Kaine of Virginia
Patrick Leahy of Vermont
Joe Manchin of West Virginia
Chris Murphy of Connecticut
Jacky Rosen of Nevada
Mark Warner of Virginia
Doug Jones was defeated in his bid for re-election and is no longer a member of the Senate.
Appointments to the lower federal courts tend to be less contentious than nominations to the U.S. Supreme Court and bipartisan confirmation votes are not uncommon.
Cannon's fitness for the role was assessed by the American Bar Association, which is normal in judicial nominations, and she had a qualified rating from a substantial majority and a well qualified rating from a minority.
Cannon's decision on Monday delivered a surprise win to former President Trump and his legal team as the Department of Justice (DOJ) continues its investigation of the handling of classified documents at Mar-a-Lago.
The DOJ is likely to appeal Cannon's decision to the U.S. Court of Appeals for the 11th Circuit. Both the DOJ and Trump's legal team have until Friday to file a list of candidates to serve as special master.
Her decision is likely to delay the ongoing investigation. Some reviews by special masters have taken months.
The warrant for the initial search was granted by a different judge, federal Magistrate Judge Bruce Reinhart, who has also become the subject of controversy and criticism.
However, federal magistrate judges are not nominated by presidents or confirmed by the Senate. They are appointed by district judges to assist with matters including the issuing of search warrants.

Source : https://www.newsweek.com/these-12-democrats-voted-confirm-judge-granted-trump-special-master-fbi-mar-lago-1740028