Queen Elizabeth II's future as Britain's monarch may depend on how her health holds up during her Platinum Jubilee, a royal author told Newsweek.
Ingrid Seward, author of Prince Philip Revealed, said she believed Elizabeth would reign as long as she is fit enough to do so, but that she may be approaching a time when her body is no longer up to the job.
The queen could not read her annual speech at the State Opening of Parliament on May 10 in her most constitutionally significant canceled engagement since her health scare in October 2021.
Prince Charles stepped in to read it for her, giving Britain a taste of what the future will look like.
Seward told Newsweek: "We know how much she would have wanted to go to Parliament and it was a very last minute thing. It was significant because she obviously really, really hoped to go.
"I think a lot may depend on how she gets on with the Jubilee. When you're that age you have to set yourself targets and her target is to get through the jubilee and then review the situation.
"If her body really isn't going to be able to walk anymore, her job is really dependent on her being able to move.
"The alternative is she just sits in Windsor Castle and receives people there. There's nothing wrong with that but I just think she would find it so frustrating and very depressing."
Her comments come after it emerged Brits have become more convinced the queen should continue to reign even if she's too ill to perform her official functions.
Asked whether she should remain in position or step back, 55 percent wanted to keep her on as monarch, while 32 percent felt she should give way for her heirs, according to YouGov polling in April 2022.
The 23 point lead is a 17 point swing in Elizabeth's favor since June 2020, when 48 percent wanted her to remain and 42 percent wanted her to step aside if too ill.
Seward said: "People quite like the idea of her sitting watching everything on television but still being in charge.
"People still haven't got their heads around the idea of Prince Charles being king. That's what it says.
"There's this ghost of Diana which is still hovering. Lots of people still really don't want Prince Charles, which I find extraordinary and very narrow-minded but it's part of the British character."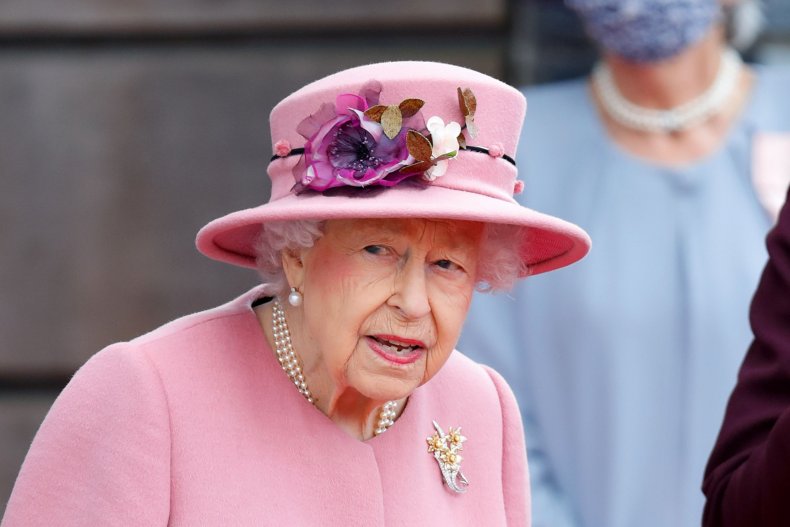 Elizabeth's health problems began in October, when she had to pull out of a visit to Ireland and then the COP26 conference in Glasgow, where she would have met world leaders including President Joe Biden.
Many events and visits have been canceled since, but the State Opening of Parliament was particularly significant as it was part of her formal, official function as head of state.
As such, Prince Charles was only able to step in to take her place through the Regency Act, the same British law that was used when King George III's mental health declined.
Elizabeth used a slightly different part of the legislation, which only temporarily gave her eldest son the power to stand in for her, but the requirement to invoke legislation sets that example apart from the other events she has missed.
Seward isn't the first royal commentator to suggest Elizabeth might genuinely consider making way for her son within her lifetime, though only if it is in the interests of the monarchy.
Unable to Continue
Robert Jobson, author of Prince Philip's Century, told Newsweek after her October health scare that she could pursue a full regency within the next four or five years.
He said: "If she feels that she cannot continue to do the job to the best of her ability, if she feels in any way that her position will be detrimental to the monarchy as an institution, I've no doubt whatsoever that she would step aside and institute the Regency Act for Prince Charles to come in.
"She wouldn't want the institution to be suffering in any way. I'm absolutely sure we're not at that situation yet and I'm sure we'll get through to the 70th anniversary of her reign, without any doubt.
"My feeling is though we are in uncharted territory."
However, Elizabeth herself gave no signs of quitting when she issued a special message on the eve of the 70th anniversary of the start of her reign in February.
She said: "As we mark this anniversary, it gives me pleasure to renew to you the pledge I gave in 1947 that my life will always be devoted to your service."
For more royal news and commentary check out Newsweek's The Royal Report podcast:

Source : https://www.newsweek.com/queen-may-review-whether-step-aside-prince-charles-regency-platinum-jubilee-1706003