A former U.S. Navy officer who runs a pro-Kremlin social media network known as Donbass Devushka said native Russians work for her company.
Sarah Bils, the New Jersey native and Navy veteran behind Donbass Devushka, shared the detail about having Russian employees during an interview with the Russian state media outlet RT that was published Thursday.
Media outlets reported this month that Donbass Devushka accounts were responsible for spreading leaked classified documents that were related to Russia's war in Ukraine. At least four classified U.S. intelligence documents were allegedly shared by the Donbass Devushka network, which posts material on YouTube, Twitter, Telegram and Rumble.
Bils was also identified as the head of Donbass Devushka in those reports, but she told The Wall Street Journal that another administrator was behind the documents being posted.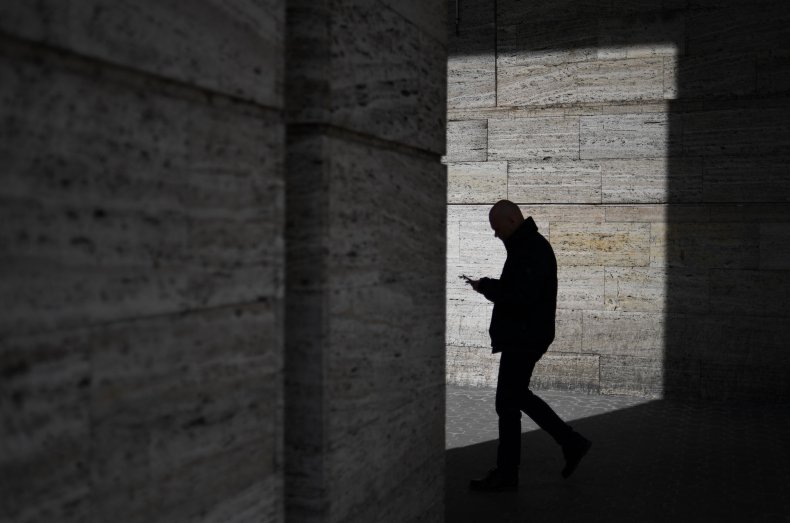 The Wall Street Journal wrote that there is no evidence Bils had stolen any classified information and that there is no evidence that anyone associated with Donbass Devushka was involved with the theft or original posting of government secrets.
After the initial stories came out about the Donbass Devushka's alleged involvement in the documents being spread online, the network's Telegram account wrote that the documents had been immediately removed and deleted as soon as it became known that they were likely leaked from U.S. intelligence.
Bils, an aviation electronics technician 2nd class until late 2022, told RT that her team of 15 Donbass Devushka members came together "mainly through the dynamic world of social media."
When RT asked if any Russian citizens worked for Donbass Devushka, Bils at first said she wanted to be cautious for the security of her team members because of a "recent doxing campaign." Shen then answered in the affirmative.
"While I am cautious about disclosing specific information about our team's composition, I can say that we have native Russians among our ranks, as well as a diverse array of voices from around the globe," she said.
Bils declined to reveal if she or any of her team members had visited the Donbas region of Ukraine since the start of Russian President Vladimir Putin's war on February 24, 2022. However, she said "community members" had visited the area and "witnessed the events there firsthand."
Before The Wall Street Journal ran a long story on Donbass Devushka on April 16, Bils' identity was revealed by a group of intelligence analysts and activists known as the North Atlantic Fella Organization (NAFO).
When contacted by Newsweek for a previous story on Donbass Devushka, a member of NAFO who worked on the report about Bils said they "trust the United States Department of Justice to thoroughly investigate, and remain ready to assist if necessary."
Newsweek reached out to the U.S. Department of Justice via email for comment.