A teenager who gave himself an allergic reaction to get his boss fired is being applauded online.
Sharing the story with Reddit's Malicious Compliance forum, u/RussianAnnaB explained that her boyfriend Jake had a moderate peanut allergy. If ingested, he breaks out in hives and his throat swells, but it's not severe enough that it requires an EpiPen.
Peanuts are the leading childhood allergy in the U.S., according to the Journal of Allergy and Clinical Immunology. However, it is also common in adulthood, affecting 4.6 million American adults.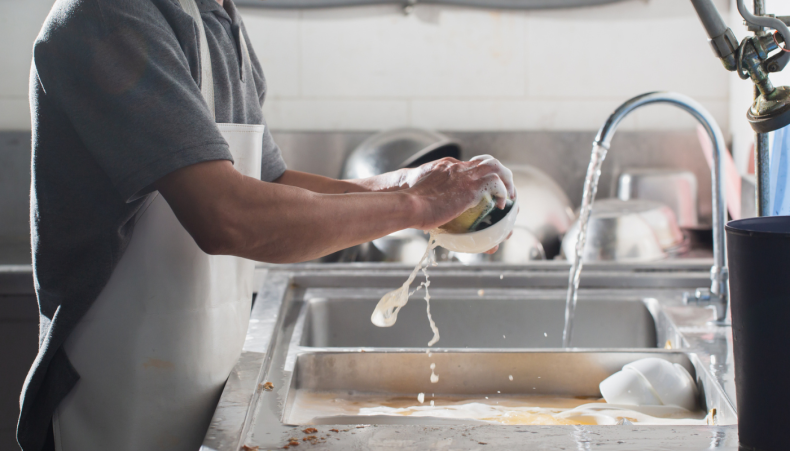 At 19, Jake worked at a smoothie shop. The business sold handmade protein balls with peanut butter, but the owner was aware of his allergy. During a busy period, Jake's manager Michael chucked a large bowl of leftover peanut butter in the sink and ordered him to wash it. Jake refused, telling Michael he would have an allergic reaction, but Michael told him to do it anyway.
As Jake is a "stubborn b******," he went ahead and washed the bowl. A few minutes later, his arms and hands were covered in hives. Jake took a photograph and sent it to the work group chat, along with the caption: "Can someone cover my shift. I'm a tad under the weather."
Jake immediately left, and the owners found someone to take over his shift. Although he wasn't there to witness it, another employee said the owners "chewed out" Michael. They also called Jake to apologize for the incident and to let him know that Michael was fired. Apparently, he'd also been caught stealing from the registers and hitting on teen customers, creeping them out.
"The owners liked [Jake] and gave him an espresso machine when he left so he says 'it was worth it,'" the poster wrote.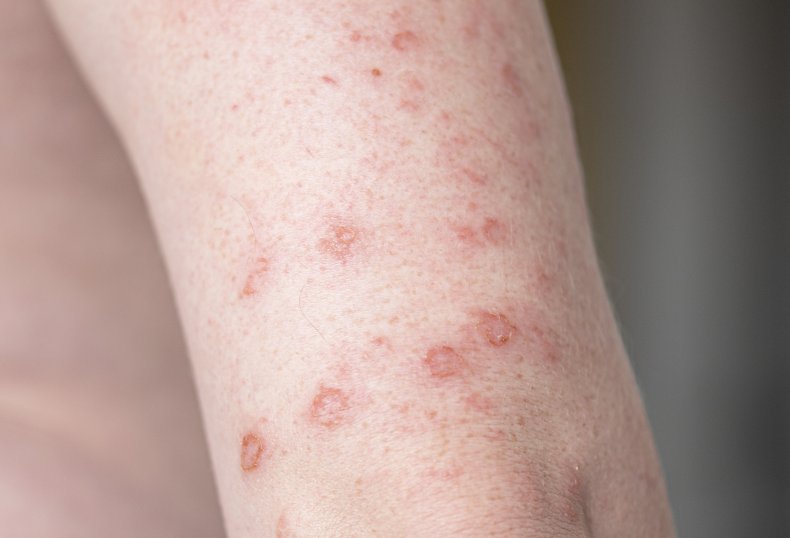 Dr. Cliff Han, a genome researcher and the founder and CEO of AllerPops, told Newsweek that allergic reactions are caused by a faulty immune-system response. He said our body mistakes a usually harmless substance for an infectious pathogen and attempts to fight it. This is why it's a bad idea to trigger an allergic reaction purposefully. "Would you like to enjoy the food you want or have peace with yourself?" Han added.
Still, Reddit users found Jake's response hilarious, with the post receiving more than 9,000 upvotes. "Spiteful teens crack me up! i love them," commented PatchEnd.
"This is the level of professional petty I aspire to," posted Snurffiboobear, while cheesenuggets2003 wrote: "Everybody dies. Not everybody gets to own an espresso machine." "I would do the same even at my age 44," added L0laccio.
Although Jake doesn't regret his decision, he told RussianAnnaB that he won't be doing it again. "He was a spiteful teen with no sense of self preservation just pettiness, it's just a little possible death," she wrote.
Newsweek reached out to u/RussianAnnaB via Reddit messages for comment. We could not verify the details of the case.
Have you had a workplace dilemma? Let us know via [email protected]. We can ask experts for advice, and your story could be featured on Newsweek.