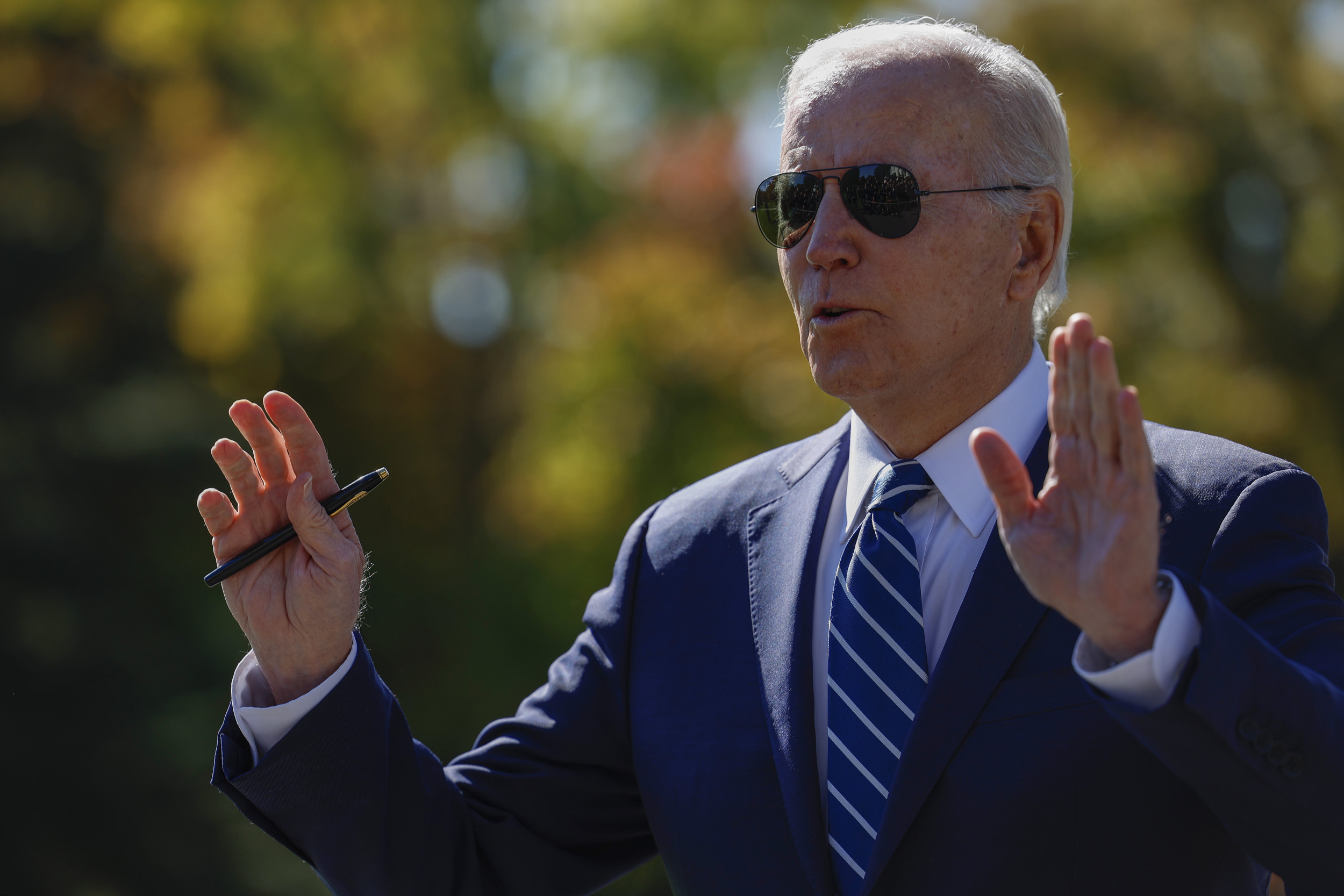 President Joe Biden has predicted that checks could be sent to those who applied for his student loan debt forgiveness program within "two weeks," despite the program being tied up in court.
The president's program, which forgives up to $20,000 in outstanding debt for borrowers making $125,000 or less per year, was temporarily frozen following a Republican-led legal challenge last week. Applications for the program opened on October 15, with 22 million out of around 44 million eligible Americans applying during the first week.
When asked about the freeze during a NewsNation interview on Thursday, Biden said his administration would win the court case and that the program would soon resume.
"We're gonna win that case," said Biden. "I think in the next two weeks, you're gonna see those checks going out. That's my response."
While most eligible borrowers are expected to have their debt automatically canceled if the program resumes, the "checks" that Biden referred to may be refund checks for those who paid their loans after the COVID-19 forbearance period began on March 13, 2020.
Newsweek has reached out to the White House for comment and additional information.
This is a developing story and will be updated as more information becomes available.