One of two brothers suspected of perpetrating a mass stabbing in Saskatchewan, Canada, on Sunday has been found dead by Royal Canadian Mounted Police (RCMP).
The body of Damien Sanderson, 31, was recovered on Monday afternoon by Saskatchewan RCMP officers on James Smith Cree Nation, a remote Indigenous community. Damien and his brother Myles Sanderson were suspected of killing 11 people and injuring 19 others across 13 crime scenes located on the community grounds and in the nearby village of Weldon.
The brothers were last spotted by members of the public in Regina within hours of the attacks. RCMP said that they were operating "under the impression" that Myles, who may be injured, could still be located in the city. Investigators are also looking into the possibility that Damien could have been killed by his brother.
"A deceased male was located on the James Smith Cree Nation," Saskatchewan RCMP Commanding Officer Assistant Commissioner Rhonda Blackmore said during a news conference. "It was confirmed by Saskatchewan RCMP Forensic Investigation Section that the deceased is Damien Sanderson. His body was located outdoors in a heavily grassed area in proximity to a house that was being examined."
"We can confirm he has visible injuries," she continued. "These injuries are not believed to have been self-inflicted at this point. The exact cause of death will be determined in conjunction with the Saskatchewan Coroner's Office, with the date and time for that examination to be determined. Myles Sanderson, Damien's brother, may have sustained injuries. This has not been confirmed."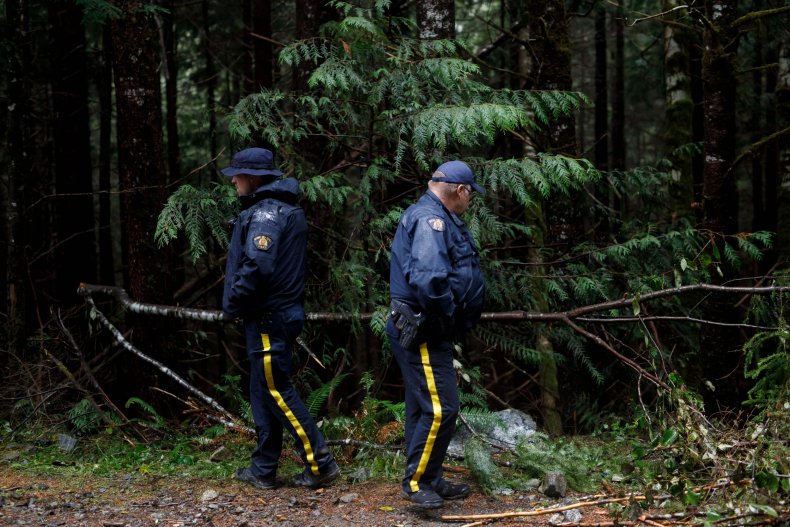 Blackmore said that members of the public should be aware that Myles could seek medical treatment for his injuries. He is considered "armed and dangerous" and should not be approached if spotted.
"Even if he is injured, it does not mean that he is not still dangerous," said Blackmore. "Myles has a lengthy criminal record involving both persons and property crimes. Myles is facing three counts of first degree murder and is wanted….If you know of his whereabouts, immediately call 911."
When asked whether Myles had been named as a suspect in Damien's death, Blackmore said that police were investigating the possibility but could not "say one way or the other."
"We haven't confirmed that," she said. "We can't say one way or the other if Myles was involved in the death of Damien. It is an investigative avenue that we are following up on, but we can't say that definitively at this point in time."
Police believe that while some of the stabbing victims may have been intentionally targeted, others were randomly attacked. The motive for the stabbings remains unclear.
Little additional information about the victims was available, although Blackmore said that male and female victims of many different ages were included, with the youngest person to die having been born in 1999.
Prime Minister Justin Trudeau described the stabbing spree as "heartbreaking" on Sunday, saying that he was "shocked and devastated by the horrific attacks" and that those responsible "must be fully brought to justice."
Newsweek reached out to Saskatchewan RCMP for additional comment.

Source : https://www.newsweek.com/canada-stabbing-suspect-damien-sanderson-dead-myles-sanderson-1740023