Single dad Brian Hamilton is a hero not only to his kids, but Koa, a 1-year-old dog he rescued from the side of the road with a face full of porcupine quills.
Hamilton, of Beaverton, Michigan was driving home, when he saw Koa and knew he had to help.
"I had to act for the dog's sake. He was in bad shape, and I knew most others wouldn't stop to help," Hamilton told Newsweek.
Luckily, Koa, a pitbull/labrador mix, seemed to know immediately that Hamilton was there to help. Hamilton says Koa ran to him and "was very calm for his condition."
Loading Koa into his truck, Hamilton started the search for a veterinarian that could help, according to the Midland Daily News, who first reported on Hamilton and Koa's story. Most refused, due to potential legal liabilities since Koa wasn't Hamilton's dog. Though Hamilton eventually found a vet, the Midland Daily News reports, the treatment would be $800, but he couldn't afford that, especially for a dog that wasn't his.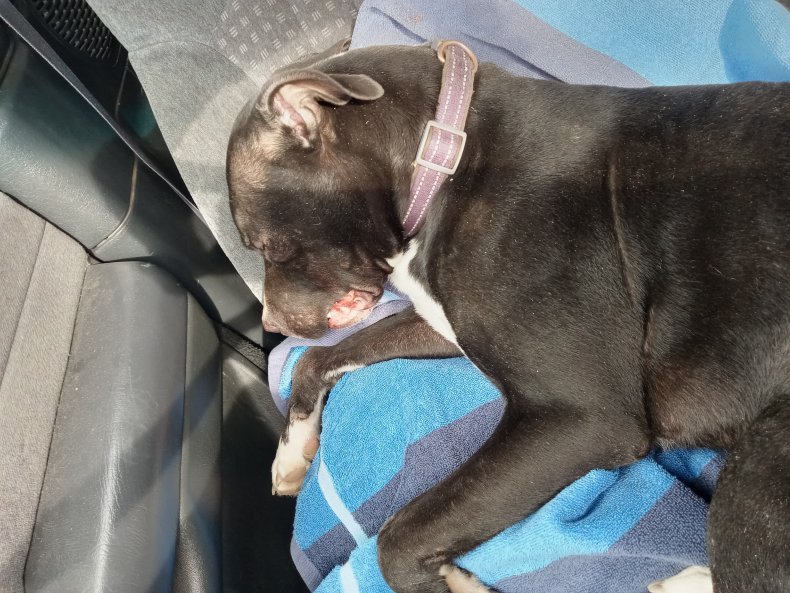 Hamilton returned home, posting to Facebook for advice, where people suggested pulling the quills out himself. He told Newsweek that though the quills came out relatively easily with pliers, it was too painful for Koa, so he stopped after pulling 10.
He then got in touch with Jim Maveal, the director of the Gladwin County Animal Shelter. Though Maveal was off-shift at the time, he was looking for Koa and his two siblings, who were also lost, according to the newspaper. Once Hamilton took Koa to the shelter, Maveal was able to sedate and treat the injured pup.
Maveal also asked if Hamilton could keep Koa until his owner was found, since there wasn't space at the shelter. Hamilton agreed, and by the time he'd returned home, Koa's owners contacted him on social media, giving Koa a very happy ending.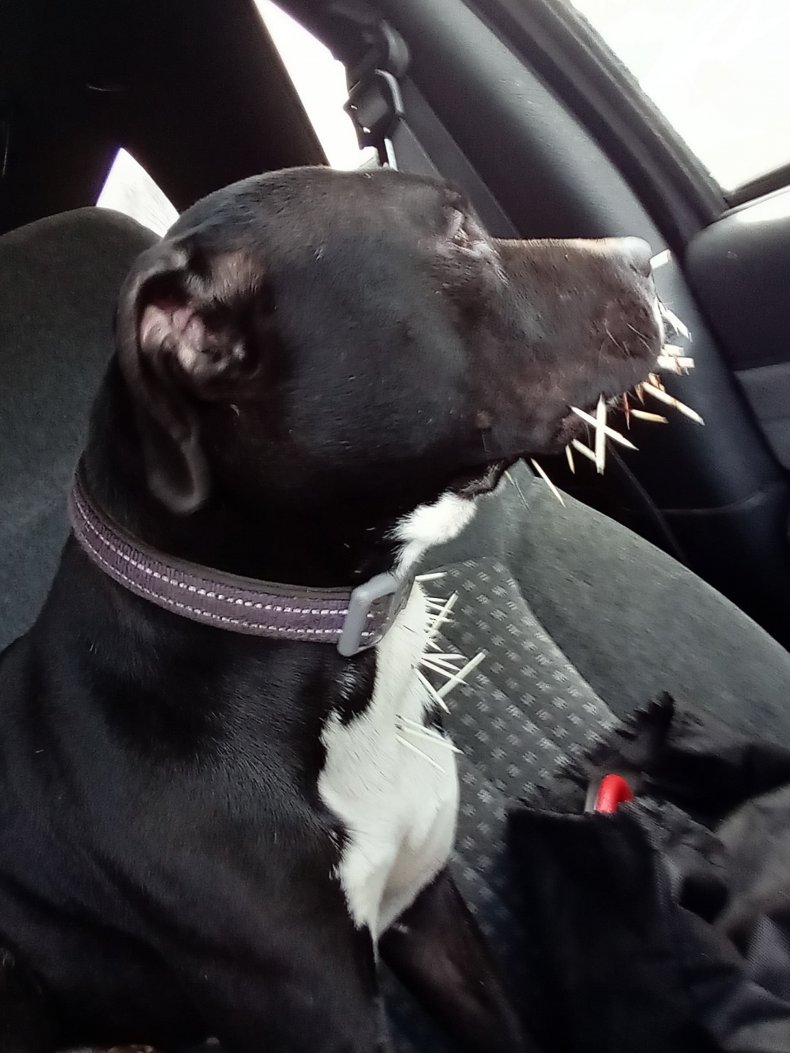 Hamilton told Newsweek that it was good news for Koa's siblings, too, as Maveal found them and fixed them up later that same day.
Koa isn't the first dog Hamilton found by the side of the road. Tyson, Hamilton's own dog, a 2-year-old pitbull/boxer mix, was found in a similar place, he told Newsweek, though, of course, "without the quills."
"Koa reminded me of Tyson," he said.
Hamilton is the single dad of two sets of twins, aged 6 and 7, according to the Midland Daily News, who gave their dad an "A-plus" for helping Koa.
Newsweek reached out to the Gladwin County Animal Shelter for comment.

Source : https://www.newsweek.com/single-dad-saves-dog-found-road-face-full-porcupine-quills-1701993