Russia has committed war crimes in Ukraine including unlawful airstrikes and the killing of civilians, Amnesty International has said.
In a report released Friday, the human rights group called for Russian President Vladimir Putin, his military leaders and politicians in Russia to face justice over the invasion of Ukraine in the region northwest of Kyiv.
Drawing on interviews with 45 people and a review of evidence, Amnesty documented unlawful airstrikes and extrajudicial killings.
It said that at least 40 civilians were killed in "disproportionate and indiscriminate" attacks in Borodyanka, which left thousands of people homeless.
Meanwhile, in Bucha and other towns and villages northwest of the Ukrainian capital, Amnesty documented 22 cases of unlawful killings by Russian forces, most of which were apparent extrajudicial executions.
Agnès Callamard, Amnesty International's secretary-general, said that the "crimes committed by Russian forces" the organization had documented "includes both unlawful attacks and wilful killings of civilians."
Russia has repeatedly denied it targets civilians. Newsweek has contacted the Russian defense ministry for comment.
This is a breaking story.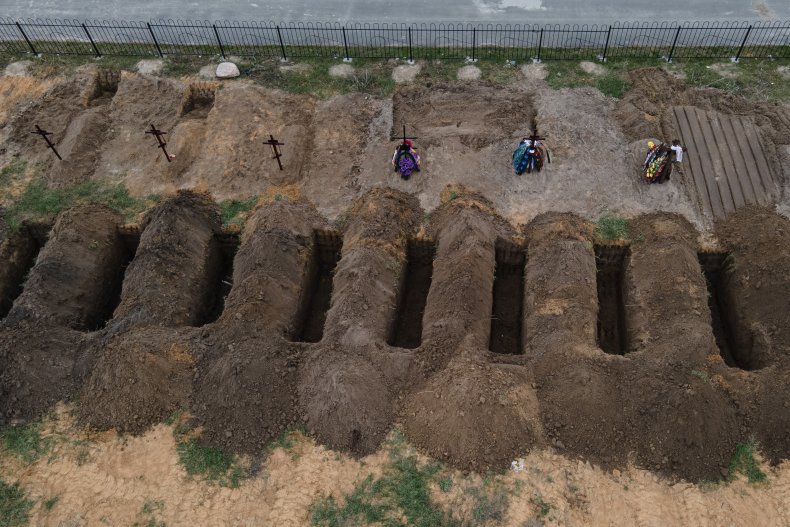 Source : https://www.newsweek.com/russia-ukraine-amnesty-killings-bucha-war-crimes-putin-1704132