An analyst on a Kremlin-backed TV channel has used a Nazi reference in his criticism of German Chancellor Olaf Scholz.
Appearing on the Russia-1 program 60 Minutes, military pundit Ivan Konovalov appeared angered by the German leader's assessment that Vladimir Putin will not win the war in Ukraine.
Scholz had told the World Economic Forum in Davos on Thursday that Putin has "failed to achieve all his strategic goals" and that he cannot be allowed to dictate the terms of peace for the war he started. "Putin must not win this war," Scholz said, "I am convinced that he will not win it."
Once again, the reference point of World War II and a purported fight against Nazism in Ukraine which has been the Kremlin's justification for the war was a talking point for 60 Minutes' guests on Friday's edition of the daily show.
Scholz is a "little Führer who has serious problems with an inferiority complex and that is a reflection on Germany itself," said Konovalov, using the German word for "leader" which is strongly associated with the Nazi dictator Adolf Hitler.
"Germany has an enormous inferiority complex. Germany finds itself under the pressure of its WW2 defeat," added Konovalov about the prosperous democratic country at the heart of the European Union whose per capita GDP is more than four times that of Russia.
"We can see what is happening. Scholz wants to show in some way that he's worth something, he's not worth anything," Konovalov told anchor Olga Skabeyeva, who is renowned as one of the Kremlin's main propagandists.
Newsweek has contacted the German Foreign Ministry for comment.
In a previous episode of the program, Aleksey Zhuravlyov, leader of the nationalist party Rodina (Motherland), also took aim at Scholz's condemnation of Putin and raised the prospect of nuclear retaliation.
Zhuravlyov called Scholz a "moron" for "really thinking we could lose. Us, a nuclear nation?" he said during a three-minute monologue on Thursday in which he added, "in the end, you will be reduced to ashes."
The guests on Russian state television are given talking points by the Kremlin and, while not official policy, they often reflect the thinking of Putin's inner circle. In particular, guests on 60 Minutes have threatened Russian missile strikes on Western countries that back Ukraine and peddled conspiracy theories about NATO.
As the anti-Western rhetoric continues to be amplified by state broadcasters, one prominent journalist who quit working for Russia's Channel One advised Russians to "stop watching TV."
Zhanna Agalakova, who resigned after Putin invaded Ukraine, told BBC's Newsnight that the state TV she used to work for aimed to "brainwash their population."
"Just don't listen," she said, "find other sources of information."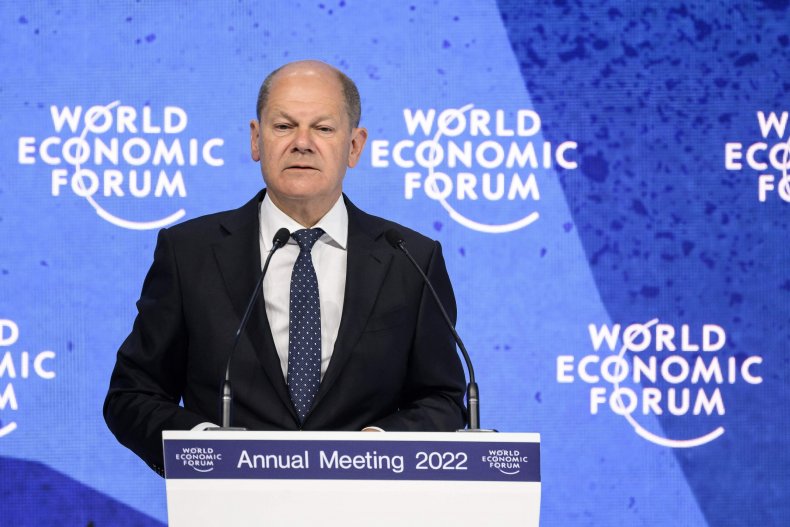 Source : https://www.newsweek.com/kremlin-russia-germany-scholz-fuhrer-putin-ukraine-60-minutes-1711125