Russian State Duma member Konstantin Zatulin said on Thursday that Moscow failed to achieve goals it had set in its ongoing war in Ukraine, which Russian President Vladimir Putin launched last February.
Zatulin, who serves as the first deputy chairman of the Russian State Duma Committee of CIS affairs, was discussing the Russia-Ukraine war at a foresight forum when he admitted that it was obvious that Ukraine is "dangerous."
The Russian lawmaker added that Moscow doesn't have a solid standing in Ukraine or "enough grounds" to consider whether or not everything has been accomplished or to "assume that we will definitely win."
"What were our goals officially declared at the beginning of the military operation?" Zatulin asked. "You all remember—denazification, demilitarization, the neutrality of Ukraine and the protection of the inhabitants of the Donetsk and Luhansk People's Republics, who have suffered all this time. On which of these items have we achieved results to date? None."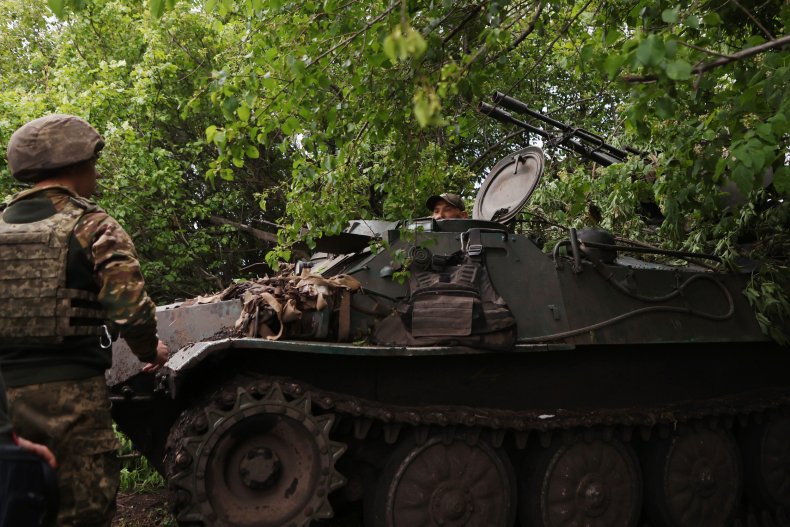 Zatulin argued that the concept of a "neutral" Ukraine has "ceased to have any meaning." Russia's invasion of Ukraine has paved the way for debates about the concept of neutrality in international affairs, which, if Kyiv and Moscow agreed upon, could factor in potentially ending the war, according to Vox in a report published in March.
This would mean that Ukraine would act as a neutral liaison between the West and Russia, possibly ditch its ambitions to join the North Atlantic Treaty Organization (NATO), and to refuse hosting any NATO troops or installations on its territory in exchange for potential security agreements that would prevent another Russian invasion in the future.
"Moreover, some of them [objectives] have ceased to have any meaning. For example, 'neutrality of Ukraine.' What is the meaning of this requirement? None at the moment," Zatulin said. "It will no longer be neutral if it continues to exist. And now the question—since it has already been said here that 'the statehood of Ukraine no longer exists'—will Ukraine under the leadership of [President Volodymyr] Zelensky or his successors exist as a result of everything or not?"
Russia's war has extended to major cities in Ukraine including Kyiv, Kherson, Odessa, and Bakhmut—the latter being the site of intense fighting between Russian and Ukrainian troops. Throughout the course of the war, Western nations, including NATO members, have continued to send humanitarian and military aid to Ukraine and have provided heavy artillery, tanks, and advanced defense equipment to help the war-torn country prepare for its spring counteroffensive.
Zelensky told The Wall Street Journal in an article published on Saturday that his forces are ready to secure victory in its long-awaited counteroffensive, although he admitted that Kyiv could suffer great losses. The Ukrainian president added that he did not know how long the counteroffensive would take and expressed concerns about Moscow's air superiority.
"It can go a variety of ways, but we are going to do it, and we are ready," he told the newspaper. "We strongly believe that we will succeed."
Newsweek reached out by email to the Russian foreign affairs ministry for comment.