A top Ukrainian military official has said that a coup to overthrow Russian President Vladimir Putin is underway and cannot be stopped.
Major General Kyrylo Budanov told British broadcaster Sky News that if Russia lost the war in Ukraine, Putin would be removed and his country would collapse.
"It will eventually lead to the change of leadership of the Russian Federation," Budanov told the outlet, "this process has already been launched."
When pressed on whether he believed a coup was already in train, he responded, "yes", adding that "they are moving in this way and it is impossible to stop it."
In the interview that Sky broadcast, Budanov did not offer any evidence for a coup. While there has been speculation as to whether the poor performance of Russia's forces in Ukraine could precipitate Putin's removal, experts have cast doubt on whether this is possible.
Russia's Federal Protective Service (FSO) the main spy agency, the FSB, and the National Guard (Rosgvardia) serve to protect Putin.
However, speculation is growing about Putin's health, with a number of reports of the last few weeks suggesting that he could be seriously ill, potentially weakening his grip on power.
In the Sky News interview, Budanov bolstered these rumors, the latest of which include an unnamed oligarch telling a magazine that Putin was "very ill with blood cancer."
"We can confirm that Putin is in very bad psychological and physical condition and he is very sick," Budanov said, "he is very sick. He has various illnesses at the same time, one of which is cancer."
The Kremlin, which Newsweek has contacted for comment, has repeatedly said that Putin is in good health.
However, the Russian leader's public appearances in which he has looked shaky, as well as his absence from a hockey match this week that he usually takes part in, have added to the mystery over his condition.
Budanov also said in the interview that he expected the war in Ukraine to end by the end of the year with victory for Kyiv's forces. He predicted that that "breaking point" in the conflict will take place in August.
"We will renew Ukrainian power in all our territories that we have lost including Donbas and the Crimea," he said in an expectedly upbeat assessment.
On Saturday, the mayor of Kharkiv, Ihor Terekhov, told the BBC that the Russians have withdrawn from Ukraine's second city.
"The Russians were constantly shelling Kharkiv because they were staying very close to the city," he said, adding that they had been driven away by the Kharkiv territorial defence and Ukrainian Armed Forces.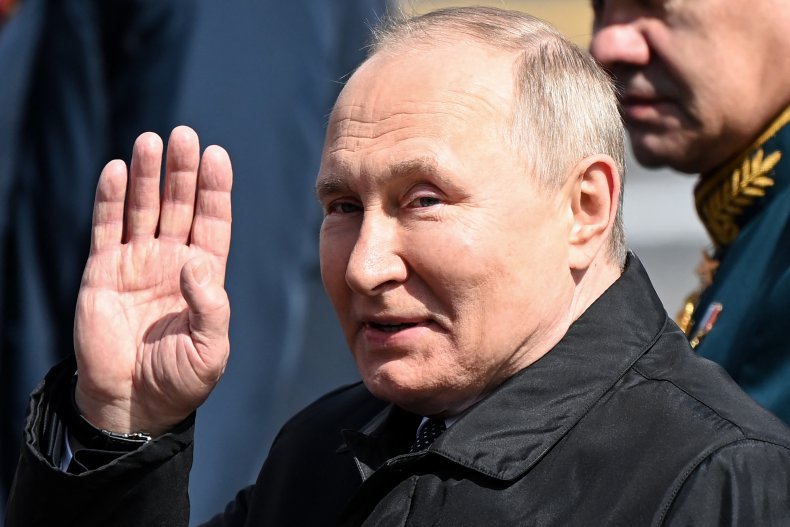 Source : https://www.newsweek.com/coup-putin-russia-ukraine-general-cancer-kyrylo-budanov-1706685