Jen Shah has left fans divided after she posted on Twitter that she has "a lot of people to put in their place."
The Real Housewives of Salt Lake City star, 49, is currently awaiting sentencing after pleading guilty to conspiracy to commit wire fraud in a New York court on July 11.
Shah's sentencing was recently moved from November 18, 2022, to December 15, 2022, and on October 21 she took to Twitter to post a rare message to her fans. Most of her social media activity in the past few months has been solely related to the events depicted on The Real Housewives of Salt Lake City.
On her Twitter account, which has 71,000 followers, Shah wrote: "YOU WILL NOT TAKE MY VOICE! I have a lot to say, lies to correct, and people to put in their place."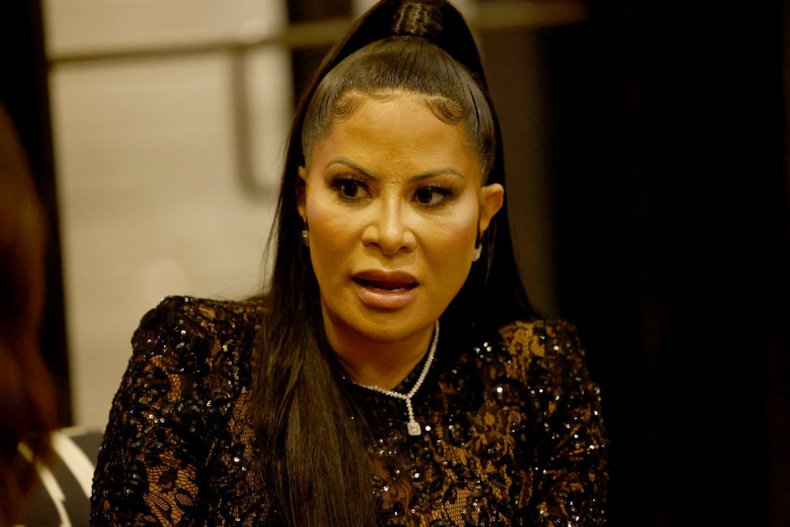 She then added the hashtags: "#comingsoon #bravotv #rhoslc #equality #poc."
Her message was posted alongside a picture of a quote by Malala Yousafzai that reads: "I raise up my voice – not so that I can shout, but so that those without a voice can be heard…We cannot all succeed when half of us are held back."
Shah has yet to give any further indication as to what she may have been referring to, and the only tweet she has posted since is a picture of her and her son Omar.
Shah's October 21 tweet left fans divided as some rushed to cheer her on while others questioned her over her fraud case.
One fan replied to Shah's message saying: "Praying & rooting for you and your family Jen," to which the star responded: "Thank you so much," along with a prayer and a love heart emoji.
"I wish you and your family especially your two young men the best," said another, referring to Shah's sons that she shares with husband Sharrieff Shah, Omar and Sharrieff Jr.
Other fans, however, were less impressed with Shah's declaration.
One replied: "I'm not really sure you get to play the victim after robbing the elderly to pay for an extravagant lifestyle. Didn't you plead guilty?"
While another wrote: "Girl, you plead guilty. Give it up. All these months and months where you said you were innocent were lies."
Newsweek has contacted representatives for Shah for comment.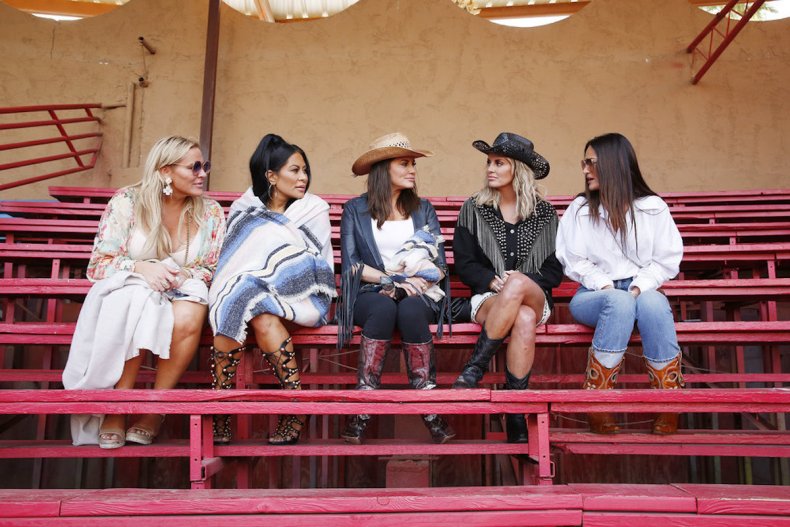 Season 3 of The Real Housewives of Salt Lake City, which is currently airing, had finished filming before Shah pleaded guilty in July, and in the new episodes the star can be seen protesting her innocence to her cast mates, as well as to the cameras in her individual confessional interviews.
For example, she said in a confessional interview on the season premiere on September 28: "I'm not going to take a plea deal when I'm not guilty. I'm innocent."
This has caused some confusion among fans who have been left puzzled by the timeline of events due to Shah's protests of her innocence, despite her guilty plea.
Shah was arrested in March 2021 while filming Season 2 of The Real Housewives of Salt Lake City in Utah, as was her former assistant Stuart Smith, who appeared on the RHOSLC in the past.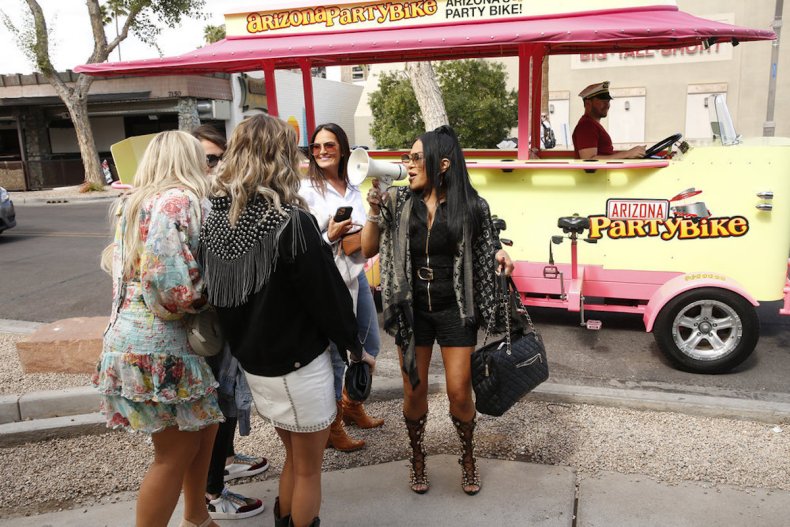 Shah and Smith were involved in a fraud operation that involved a telemarketing scheme that defrauded "hundreds" of people, many over the age of 55, by selling "lead lists" for fictitious business opportunities.
After she pleaded guilty in July 2022, Shah's lawyer, Priya Chaudhry, said in a statement sent to Newsweek: "Ms. Shah is a good woman who crossed a line. She accepts full responsibility for her actions and deeply apologizes to all who have been harmed. Ms. Shah is also sorry for disappointing her husband, children, family, friends, and supporters. Jen pleaded guilty because she wants to pay her debt to society and put this ordeal behind her and her family."
Smith also pleaded guilty to the charges filed against him.
The Real Housewives of Salt Lake City Season 3 continues on Bravo on Wednesday nights at 9 p.m. ET. The previous two seasons are available to stream on Peacock.