Republican Representative Jim Banks has suggested it would be better to give each American $1,000 rather than providing Ukraine with a new aid package due to be passed by the Senate.
Banks, who represents Indiana's 3rd congressional district, told Fox News on Friday that the near $40 billion in aid that has been approved by the House of Representatives could be used to give Americans $1,000 each.
However, the cost of giving each American $1,000 would be significantly higher than $40 billion. The population is currently more than 332.6 million, according to the U.S. Census Population Clock. That would mean a cost of more than $332.6 billion.
"That's $1,000 for every single American is the equivalent of $40 billion," Banks said.
"And with what's going on in America right now, I'd rather be helping Americans get back on their feet than sending money abroad with no strings attached to foreign countries," the congressman said.
If the $40 billion aid package for Ukraine were divided up among Americans, each person would receive around $120.
The Internal Revenue Service (IRS) reported in its Progress Update for fiscal year 2021 that it had paid out more than $800 billion to Americans across the three stimulus checks in 2020 and 2021.
That dwarfs the amount of aid the U.S. has provided to Ukraine. In March, Congress approved a $13.6 billion package, while the current $39.8 billion package has not yet been passed by the Senate.
Banks voted against the latest aid package on Tuesday, joining 56 of his Republican colleagues in opposing the measure. He told Fox News on Friday that it was an "easy no vote for me."
There has been significant speculation about a fourth federal stimulus check as individual states continue to provide their own stimulus payments and other measures, such as tax rebates.
While unemployment is low at just 3.6 percent in April, inflation remains at a near 40-year high and stood at 8.3 percent in April, while gas prices reached new record highs this week and stood at an average more than $4.45 per gallon on Friday, according to the American Automobile Association (AAA).
Senate Majority Leader Chuck Schumer (D-NY) and Senate Minority Leader Mitch McConnell (R-KY) had agreed a plan to fast track the vote on approving the new aid but Senator Rand Paul (R-KY) refused to agree to unanimous consent and single-handedly delayed its passage.
Paul had sought a modification to the legislation that would see the inspector general for Afghanistan overseeing funds spent in Ukraine. Schumer refused to modify the measure.
The Senate will hold a procedural vote on Monday in hopes of advancing the aid package.
Newsweek has asked Jim Banks' office for comment.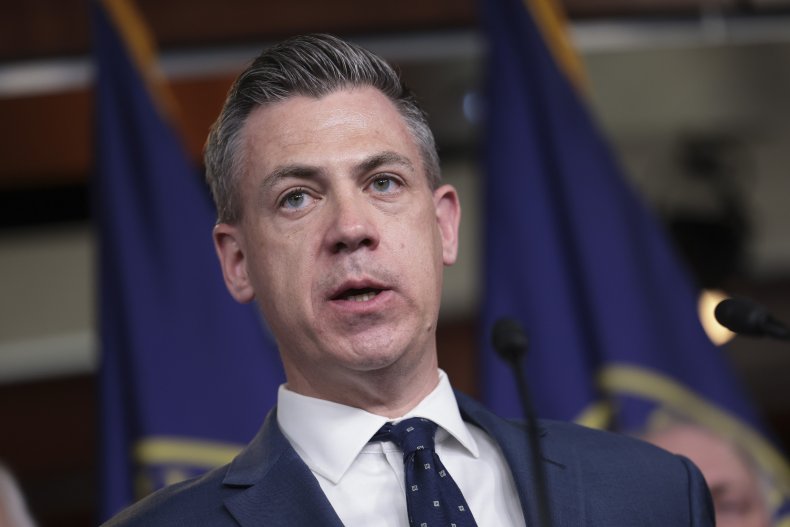 Source : https://www.newsweek.com/stimulus-check-update-rep-urges-1k-every-american-ukraine-aid-1706659