Ron DeSantis is launching a program relocating migrants by plane to Martha's Vineyard, while a lawmaker representing the vacation hotspot says the Florida governor is treating "human lives" as "political pawns."
Two planes carrying undocumented immigrants arrived at Martha's Vineyard Airport in Massachusetts on Wednesday as part of Florida's plans to take migrants to "sanctuary destinations," reports Fox News. DeSantis said earlier he'd follow Texas, which has bused migrants to Washington, D.C., in a public rejection of the immigration policies of President Joe Biden's administration. As Martha's Vineyard responds to the sudden arrivals, the Florida Republican is being denounced by his opponents.
"Republicans who call themselves Christians have been plotting for some time to use human lives – men, women, and children – as political pawns," Massachusetts State Representative Dylan Fernandes, who represents the island south of Cape Cod, said in a tweet. "It is evil and inhumane."
Charlie Crist, a Democratic representative who is challenging DeSantis' reelection, said in a tweet that all of the governor's moves are "to score political points and feed red meat to his base in his thinly veiled attempt to run for President – but it's really Floridians who pay the price."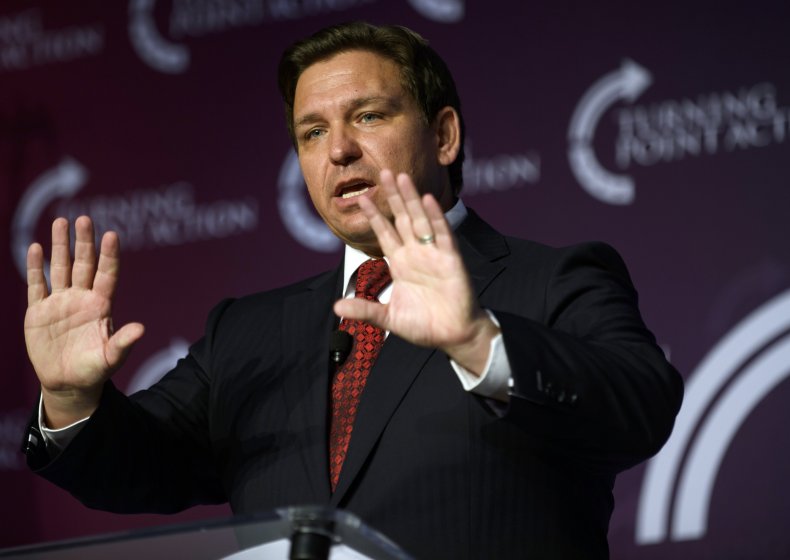 Taryn Fenske, spokeswoman for DeSantis, confirmed to Fox News that Florida had sent the planes as part of its relocation program, saying that states like Massachusetts, New York and California had incentivized illegal immigration with their "sanctuary" policies and "support for the Biden administration's open border policies." The states, she said, "will better facilitate the care of these individuals."
The program by DeSantis' is the latest effort by a red-state governor to defy Democratic-led jurisdictions over their more accommodating approach to migrants who cross the southern border. Texas Governor Greg Abbott this spring began busing thousands of migrants legally seeking asylum in the U.S. to New York City and Washington, D.C., where Mayor Muriel Bowser has declared an emergency in response to the influx of newcomers.
"I think because of what Texas has done, I actually think that's taken a lot of pressure off us," DeSantis told reporters in Tallahassee last month, saying he would roll out a similar effort using a $12 million program approved by the state Legislature, according to the Tampa Bay Times.
Only accessible by boat and airplane, Martha's Vineyard is a popular summer spot for the affluent. The 50 Venezuelan migrants who landed there included children and some who had entered the U.S. via Texas, reported The Martha's Vineyard Times. Some did not know where they had been taken, and the local community has mobilized to meet their needs, the paper reported.
"We're going to take care of you," Dukes County Sheriff Robert Ogden told the group with the help of a translator, accorded to the Times. "Get all your personal belongings together and then we'll move."
Newsweek has reached out to DeSantis for comment.



Source : https://www.newsweek.com/rep-slams-evil-gop-plot-desantis-sends-migrants-marthas-vineyard-1743114