Retired four-star U.S. Army General Barry McCaffrey said Monday that Russian President Vladimir Putin has his country stuck "in a box" against Ukraine as the war intensifies on the Dnieper River, and strategies seem to be dwindling.
McCaffrey made the comment during an interview on MSNBC amid unconfirmed reports from Ukrainian officials that Russian soldiers are voluntarily choosing not to engage in combat due to a lack of resources like water. Another report indicated that Russia is recruiting volunteers from a mental health unit in St. Petersburg, offering various incentives like lump-sum payments, compensation for housing and communal services, and educational opportunities in order to encourage military service.
"This is pretty surprising," McCaffrey told MSNBC host Jose Diaz-Balart. "Tactically, [Russians have] been stupid, drunk, brutal, out of control, low morale, bad leadership, bad operational directive and, right now down in the Kherson area, a better part of 15,000 Russians are stuck north and west of the Dnieper River, and Ukrainians are going to try and take them apart deliberately, piece by piece."
Putin is scrambling to make up manpower to fight in the war, McCaffrey added, saying the president is too afraid to conscript "city boys" to fight so he is using contract mercenaries "and it's not going well for him."
He also predicted that within the next 90 days, Ukrainian forces will "bag" a large number of Russian soldiers across the Dnieper River.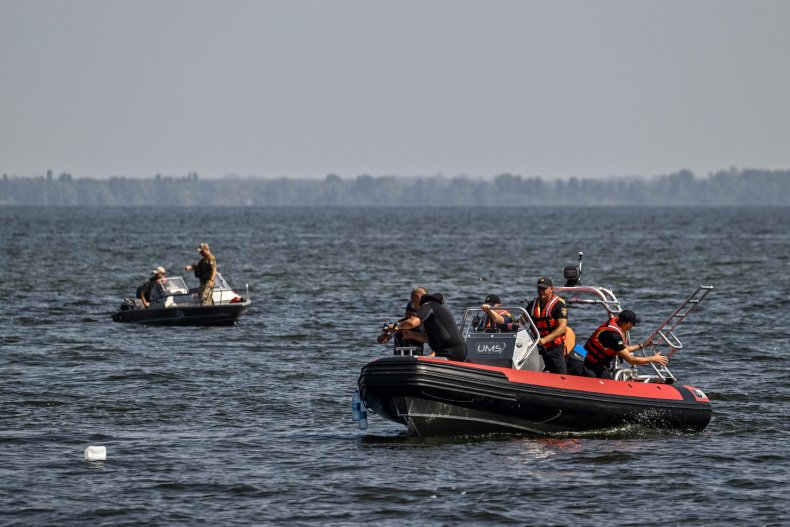 Retired U.S. Army Lieutenant General Mark Hertling predicted on Labor Day that "extremely poor soldier discipline" and "horrible fieldcraft/training" will lead to future Russian surrender in the Kherson region.
The prognostications came as Alexander Stupun, speaker of the General Staff of the Armed Forces of Ukraine, said in a Facebook post Monday that Russia "continues to focus efforts on establishing full control over the territory of the Donetsk region, keeping temporarily occupied districts of Kherson, parts of Kharkiv, Zaporizhzhia and Mykolaiv regions." That has allegedly included Russia committing "illegal actions" in the Kherson region, such as disconnecting a hydroelectric station.
"The threat of mass aviation and missile strikes on military and civilian infrastructure throughout Ukraine remains," Stupun said, according to an English translation, adding that on Monday, Russia fired over 40 bombardments from jet-fire systems and over 25 airstrikes aimed at military and civilian objects.
"Defense Forces continue to conduct a defensive operation, maintain defined boundaries and prevent invaders from advancing deep into Ukraine….Successful actions of the Defense Forces led to the withdrawal of transportation in the Kherson area and once again foiled the aggressor's attempt to resume the transfer of troops across the Dnieper River," he said.
Newsweek reached out to the defense ministries of Ukraine and Russia for comment.



Source : https://www.newsweek.com/general-barry-mccaffrey-comments-ukraine-russians-dnieper-river-1740026