The life of a Seattle woman is in danger in Malta, as the country's strict anti-abortion laws deny her a potentially life-saving procedure after she had a miscarriage last week.
Expectant mother Andrea Prudente, 38, was visiting the Mediterranean island with partner Jay Weeldreyer, 45, when she suddenly suffered severe bleeding in her 16th week of pregnancy. She was given a drug to protect her against miscarriage, the Guardian reported, but two days later her waters broke.
She was then admitted to a hospital in the town of Msida, where she was told that her placenta was partially separated and the fetus had no chances of survival.
After what was effectively a miscarriage, Prudente faces the extreme risk of suffering a deadly hemorrhage or an infection unless the fetus is removed. But doctors at the Mater Dei hospital in Msida told her she had to carry out the pregnancy until the baby's heartbeat stopped, according to Malta's laws.
Abortion is illegal in all circumstances in Malta, including rape and incest, and intervention is only allowed once the life of the mother is in immediate danger —which is often too late to save her.
Criminal Offense
Performing or receiving an abortion is punishable with up to three years in jail, according to the country's law. Although rarely prosecuted, the procedure remains formally illegal, despite recent attempts at decriminalising abortions pushed forward by Maltese MP Marlene Farrugia.
Malta has one of the strictest anti-abortion laws in the world and it's the only European Union country to have a total ban on abortion.
Not even Poland, which has recently tightened its abortion laws implementing a near-total ban, goes as far with criminalizing abortions, allowing for the procedure to be performed in the case of rape and incest up to 12 weeks into the pregnancy.
In an article published in 2018, the Times of Malta reported that an estimated 300 to 400 women in Malta travel abroad every year to countries like Italy, Britain and the Netherlands to have an abortion.
In the case of Prudente, doctors would intervene to remove the fetus only when the baby's heartbeat stops or when Prudente develops an infection—exposing her to extreme danger.
"The baby can't live, there's nothing that can be done to change that," Weeldreyer told the BBC.
"We wanted her, we still want her, we love her, we wish she could survive, but she won't. And not only are we in a spot when we're losing a daughter that we wanted, but the hospital is also prolonging Andrea's exposure to risk," he added.
Prudente and Weeldreyer are now waiting in a hospital room in Malta's capital, Valletta, and are hoping to get a medical transfer to the UK paid by their travel insurance, the Guardian reported. But the couple said the medical staff in Malta were not cooperating.
"I just want to get out of here alive," Prudente told the Guardian from her hospital room. "I couldn't in my wildest dreams have thought up a nightmare like this."
Newsweek has tried to get in touch with the couple.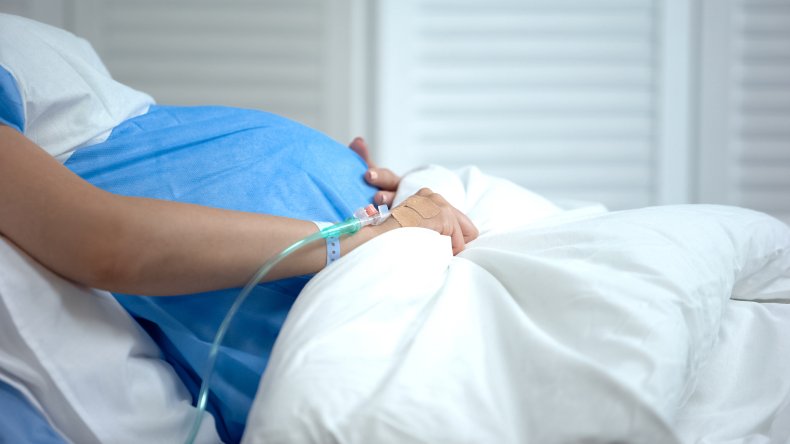 Source : https://www.newsweek.com/pregnant-woman-vacation-refused-life-saving-abortion-due-country-ban-1718367