It is déjà vu for parents. First we were told Critical Race Theory wasn't being taught in our schools. Then we were told radical activists were not targeting our children with sexual content. For the past several years, we have been told that no minors are undergoing surgeries to alter their gender.
These are all lies.
A study published in August in the Journal of the American Medical Association (JAMA) confirms what many parents have long feared. This study, which should be front-page news, shows that thousands of minors have been subjected to life-altering breast removal operations and genital mutilation surgeries.
Do not believe the lies that children are only put on so-called "hormone blockers" and given time to decide their gender when they are older. This is a myth. Now, we have the numbers to prove it.
The JAMA study was conducted by researchers at Columbia University, who attempted to estimate the number of attempted sex change operations—also called, in the double speak of radical activists, "gender-affirming care"—in our country.
Analyzing the Nationwide Ambulatory Surgery Sample and the National Inpatient Sample between 2016 and 2020, researchers estimated the number of "gender-affirming surgeries," including breast and chest operations, genital surgeries, and "cosmetic procedures" to change a person's appearance to align with their preferred gender.
The numbers are shocking. In those five years, an estimated 48,019 patients of all ages underwent procedures. Of those, 7.7 percent (3,678) were between the ages of 12 and 18. Yes, the researchers found surgeries conducted on children as young as 12! We don't let 12-year-olds legally drive a car, smoke cigarettes, or drink alcohol, but we currently have "doctors" committing life-altering procedures on these young people.
Of those 3,678 minors, 3,215 underwent "breast/chest surgery," 405 underwent "genital surgery," and 350 underwent other unspecified "cosmetic surgery." There are no data on the age of the youngest child to undergo "genital surgery." These barbaric procedures involve mutilating genitalia to create a false version of the opposite gender's organs. These operations often involve removing tissue from other parts of the body, carrying a very high risk of permanent biological dysfunction and potentially lethal infection.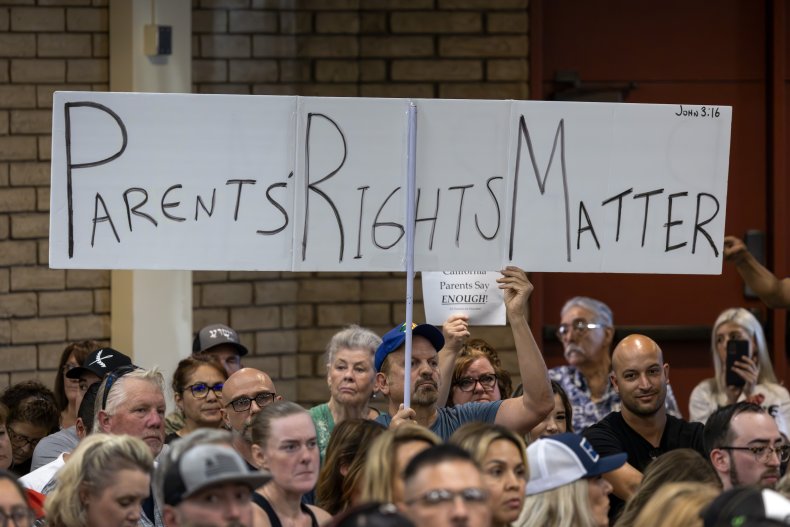 We do not have to speculate about the danger of these operations. In a widely touted study of transgender surgery, an 18-year-old died from an infection after doctors attempted to create a "neo-vagina."
These surgeries cannot be fully reversed, and in some cases cannot be reversed at all. Young girls having their breasts removed today will one day realize that they can never breastfeed a baby. Boys undergoing life-altering mutilations will likely never be able to father children. These are dire consequences, especially for young children.
In an interview, Senator Rand Paul (R-Ky.) explained how outraged his Democratic colleagues were when he insisted on calling these operations "genital mutilation." There is no other appropriate term. Senator Paul explains, "Universally, around the world, we've been opposed to this [genital mutilation]. We were opposed to it in Africa when they were doing it; the U.N, everybody was working to stop it. And now we have the opposite, we have clinics set up where we're affirming this and encouraging this to happen to our children."
Amid a mental health crisis that is claiming the lives of so many young Americans, studies show that sex change operations do not improve mental health outcomes for teens and adults.
Actually "affirming" the gender of the child would mean treating the mental confusion that has led an impressionable child to think he or she was "born in the wrong body." But no, in the world of "transgender medicine," giving children opposite-sex hormones and mutilating their genitalia is called "gender-affirming."
Our children are the victims of this cultural battle, and our moms are on the front lines. Moms for America has been leading the charge to defend parental rights. These are our children, not the teachers' unions', not the schools', not the government's. We take seriously the task of protecting our children. The latest information on transgender surgeries happening in our country should be a wake-up call for anyone who doubted that this is one of the most critical battles for the soul of our nation that our generation will face.
Almost three years have passed since the last year included in the data for the JAMA study. How many more thousands of children have been hurt by these procedures since then? How many more will there be? Parents must unite and stand up against this threat to our children's health and happiness. Now is the time to take action. Moms for America is raising awareness about this issue and demanding answers from the people who have robbed our children of their innocence, and even their health.
Kimberly Fletcher is the founder, president, and CEO of Moms For America.
The views expressed in this article are the writer's own.