Canadian police put out a call for witnesses on Tuesday as part an investigation into "police service centers" allegedly sponsored by Beijing to target would-be criminals outside China's borders.
The Royal Canadian Mounted Police said the probe involved "possible foreign actor interference" at undeclared police offices in the Greater Toronto Area. In a September report, Spain-based NGO Safeguard Defenders said it had identified three such locations operating in Canada's populous financial hub.
The nonprofit, which tracks the disappearance of dissidents in China, said the "overseas police service centers" were an extension of Chinese municipal public security bureaus, which pressure Chinese nationals and their families to persuade suspects to return home to face criminal charges.
The report also linked the centers to the United Front Work Department, the Chinese Communist Party organ responsible for overseas influence campaigns. Beijing denies both.
Canadian police said it was "aware of reports of activities that are specifically targeting the Chinese diaspora in Canada and is investigating to determine any criminality related to this matter."
"Our aim is to prevent intimidation, threats and harassment as well as any form of harm initiated on behalf of a foreign entity being applied to any community in Canada," the notice said.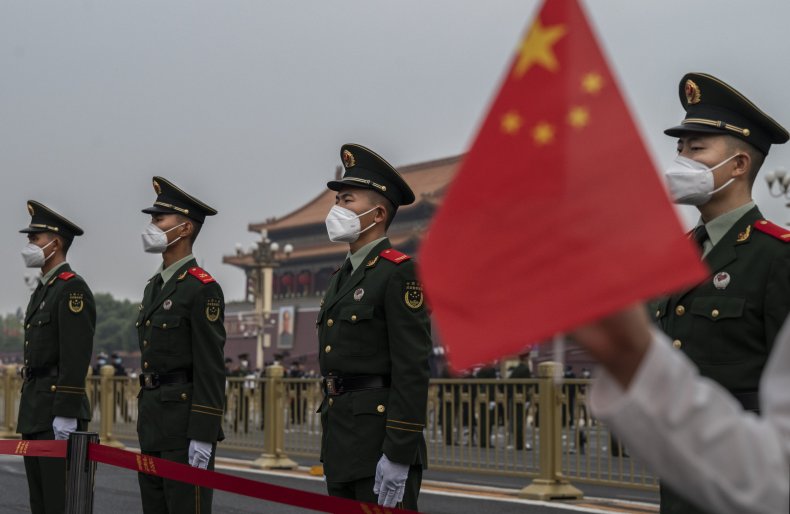 Ottawa is joining more than a dozen other governments by launching investigations into allegations of undisclosed police activity, a potential violation of laws in host countries in the absence of cross-border policing agreements.
The United States, Austria, Chile, the Czech Republic, Germany, Ireland, Italy, Nigeria, Portugal, Spain, Sweden, the Netherlands and the United Kingdom have announced their own reviews since the release of the Safeguard Defenders report.
Foreign actor interference "is illegal activity which targets Canadian interests, or interferes in Canadian society and threatens Canada's national security," the Canadian authorities said. "It includes attempts to threaten, harass, influence, intimidate, corrupt or discredit individuals, organizations and governments to further the interests of a foreign country."
The NGO identified 54 overseas police service centers in 25 cities and 21 countries, linked to only two public security bureaus. Public police records showed some 230,000 suspects were persuaded to return to China between April 2021 and July 2022, it said.
Since the report's initial release, at least 16 more stations from one additional Chinese police bureau have been identified, the NGO said.
The exact nature of at least one such location in New York City was still unclear and an apparent cause for concern, according to FBI Director Christopher Wray. He told a Senate committee earlier this month: "I'm very concerned about this. We are aware of the existence of these stations."
"But to me, it is outrageous to think that the Chinese police would attempt to set up shop, you know, in New York, let's say, without proper coordination," he told lawmakers on Capitol Hill. "It violates sovereignty and circumvents standard judicial and law enforcement cooperation processes."
In response to earlier allegations, China's foreign ministry spokesperson Zhao Lijian told reporters that the sites were neither police stations nor manned by Chinese authorities.
"They assist overseas Chinese nationals who need help in accessing the online service platform to get their driving licenses renewed and receive physical check-ups for that purpose," he told a regular press conference in early November.
"The venues are provided by local overseas Chinese communities who would like to be helpful, and the people who work on those sites are all volunteers who come from these communities. They are not police personnel from China. There is no need to make people nervous about this," Zhao said.
Wang Wenbin, Zhao's colleague at the foreign ministry, described the sites in October as "overseas Chinese service centers." The Safeguard Defenders report suggested these centers may in fact host the quasi-police posts in question.
The centers, many of which are publicly listed on the internet, are associated with overseas Chinese communities, which the NGO said had "become overwhelmingly co-opted by the CCP's United Front organizations, which seek to increasingly control the Chinese diaspora."
Speculation about the role of these centers goes back years, with public records showing endorsements by Chinese embassies for contributions to overseas Chinese communities. It suggests a more complicated relationship with Beijing than the centers generally acknowledge.