The Subaru Crossrek is the fastest-selling car line ever with more than 1 million units sold in just over two generations. Its continued success is a testament to how well Subaru knows its Crosstrek buyers, which is especially apparent as the new, third-generation Crosstrek arrives at dealer lots.
Subaru customers value the high level of safety, gear-centric features, and road worthiness the Crosstrek offers, helping propel the model ahead of its closest rivals, the Honda HR-V, Chevrolet Trailblazer and Jeep Compass in the highly competitive subcompact SUV segment.
Every car company does product research, driving and benchmarking competitor vehicles, talking to current and potential customers, and listening to online chatter amongst enthusiasts. But, how does Subaru get it so right?
"We're pretty lucky in this regard. Whenever we reach out to our customers for guidance, they love providing us with their feedback and telling us about their fun adventures they go on with their Crosstreks! And that's what we focused on this time around – being the enabler of fun," Subaru's Car Line Planning Manager Garrick Goh told Newsweek.
One of the biggest reasons buyers choose the Crosstrek is because of its roof rack. Nearly 35 percent of respondents in the Maritz NVCS 2023 dealership survey answered with that as their first or second reason for purchase consideration. Roof rails come standard on all Crosstreks except the base version for the 2024 model year.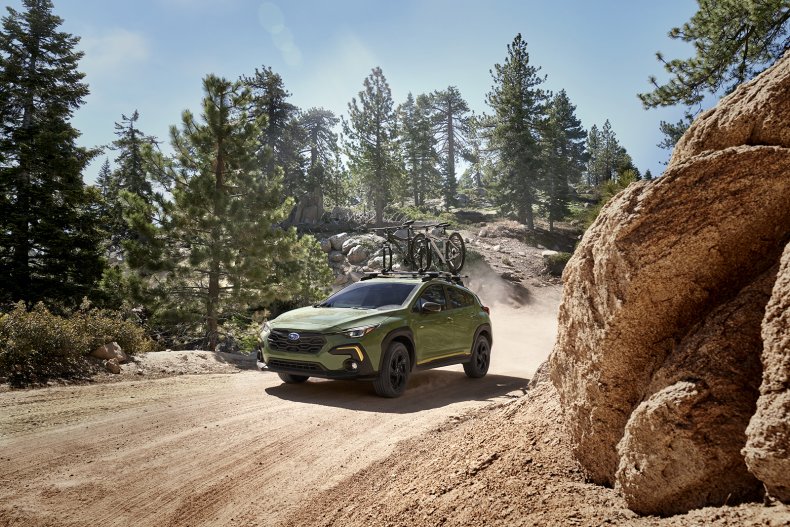 More than 10 percent of Crosstrek owners are cycling enthusiasts, the research also revealed, and over than 30 percent count themselves as hikers. Canoeing, kayaking and rafting are also hobbies of a significant portion of Crosstrek owners.
"Subaru has an incredible read on its customer base, prioritizes brand loyalty, and takes owner feedback to heart. These buyers are unique and appreciate the seemingly small details and features that make their vehicles more useful for their adventures," Paul Waatti, manager of industry analysis at AutoPacific, told Newsweek.
"The latest Crosstrek is an excellent example of this. It retains everything buyers love about the prior generation and delivers higher-quality interior materials, bolder styling, more advanced standard safety features, and a new, more capable Wilderness model."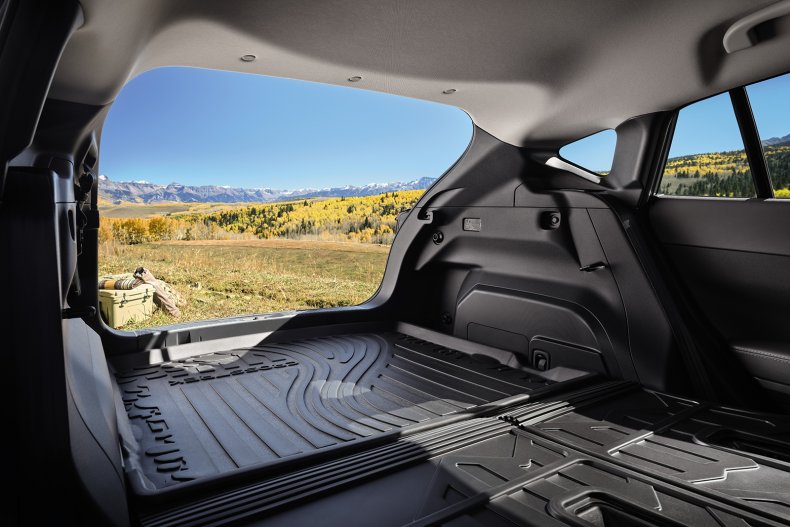 Among those small details that are designed specifically with active families in mind are wide opening doors, flat-folding rear seats and a standard rubberized floor mat that covers the rear cargo area.
Almost 50 percent of owners say that they take their pet with them on rides in the car. Subaru embraces this love of pets by offering a variety of accessories including a console lid protector, safety harness, pet ramp, padded seat protector, bumper protector mat and collapsible Thule kennel, specifically for Crosstrek.
Nearly 24 percent of owners drive their Crosstrek off road, whether on a dirt road or further into the wilderness, twice what Compass owners do. When it's off-road, around 78 percent of respondents said that they want the Crosstrek to be durable, and for it to be able to withstand hard use as a top two box consideration.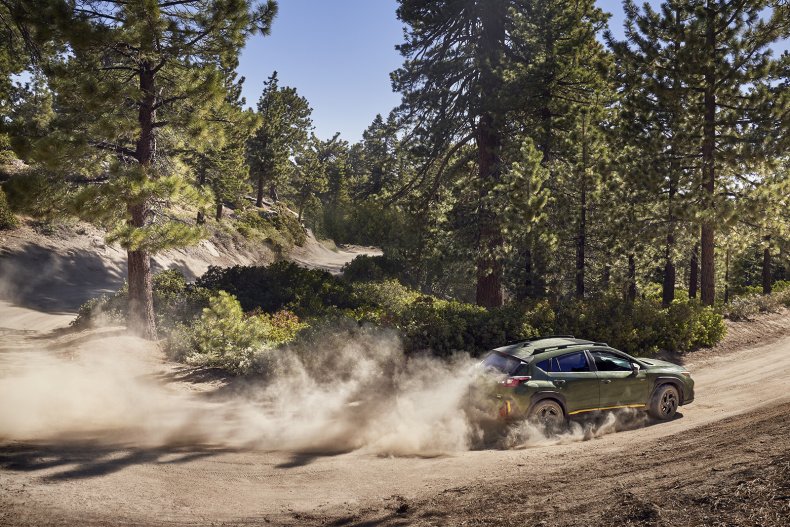 The new Crosstrek Wilderness allows just that, with standard X-Mode off-road driving capability, 9.3 inches of ground clearance, and exclusive body cladding. Its mechanics have been improved over the traditional Crosstrek to allow for better climbing ability at low speed and on slippery surfaces. And, it has a 3,500-pound towing capacity.
Subaru puts safety at the forefront of its vehicle development and advertising campaign. That's resonating with buyers. Seventy-five percent of Crosstrek buyers reported that they are willing to spend more for features that help them survive a car crash.
This generation Crosstrek has a new frame that is reinforced for improved collision absorption. The company's standard EyeSight Driver Assist Technology has a new, wider field of view that allows for enhanced performance. Rear Seat Reminder, which is designed to help prevent drivers from leaving children or pets behind, is also standard.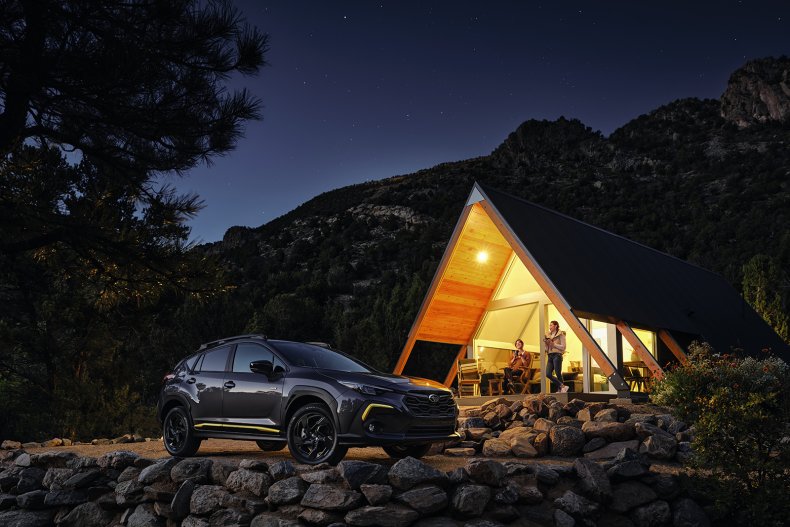 Ninety-six percent of buyers told researchers that value was a consideration in their purchase. This plays right into Subaru's pricing strategy.
Despite the fact that the 2024 model is a completely new generation of Crosstrek, its price has not gone up from the 2023 model. In fact, it's gone down in some trim levels, even as the company has added more equipment and freshened the technology in the car.
After three years of driving it around town, Crosstrek owners over index on likelihood to recommend their vehicle to a friend, relative or colleague, with nearly 85 percent answering in the affirmative according to J.D. Power research. The Subaru brand has similar results with 75 percent of owners giving the nod. The industry average is about 68 percent.