My second husband and I met in 2008 when he was turning 43 and I was 36. We worked proximally to each other and there was a Starbucks nearby, which is where we met. We started talking one day and stayed at that coffee shop talking for a very long time. It was definitely an electrifying moment.
I recruited him to volunteer at a gala I was arranging a few weeks later and he came along from 3pm to 2am and didn't complain once. I remember thinking: This is a guy I need in my life.
We married in 2011 when I was 39 and we very much wanted to have a child. We had met with a doctor and done all we could to make sure we were healthy and that I could successfully carry a pregnancy. I have two children from my first marriage and my husband has a child from his first marriage, so we knew that generally, our systems worked!
It took me over a year to get pregnant, so I was 40-years-old when we discovered I was about six weeks along. It was May of 2017. I know that because the leaves had just come out on the Aspen tree in my backyard. I was over the moon. The 12 week mark is supposed to be the safe-ish point, so I told everybody pretty quickly because we were really excited. I even started writing—in a parenting column I had—about how amazing it was to be pregnant at 40.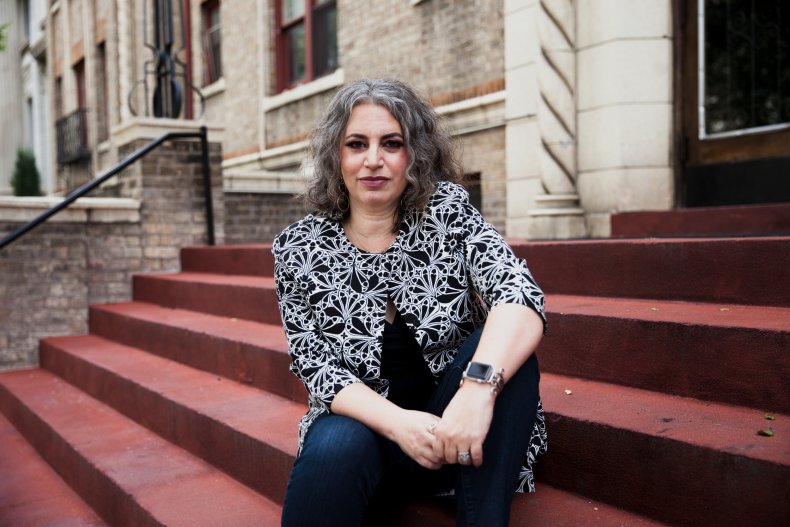 Then, at 17 weeks, doctors said there was possibly a problem with our baby's heart, so they wanted me to do a number of tests. We found out that our baby was a boy but all the results came back and said that he was healthy.
When I went to my 20 week ultrasound appointment, I remember seeing the face of the person doing the ultrasound change. A doctor came in and looked again, and ultimately found that our baby had no heartbeat. I was crestfallen.
The staff were kind and caring, and the nurse handed me a piece of paper and said to go home, call the number and book an appointment. At the time, I didn't understand that she was sending me to an abortion clinic. When I called the clinic, I quickly understood, but I was also beside myself. I suppose people go to abortion clinics in every different state of mental composure, but I was a puddle.
At the appointment, I was asked for $500 in cash for a surgical abortion; a dilation and curettage procedure (D&C). Though no-one said D&C. The clinic only referred to the procedure as an abortion from start to finish. I remember saying: "What if I don't have $500?" and being told I could instead go to the emergency room (ER). What might happen there was left to my imagination. I was already bleeding and my OB-GYN was worried that I might start hemorrhaging; the way that body was responding was indicating that I was potentially in crisis and if I hadn't had the abortion clinic to go to, I would have had had to go to the ER.
The risks of not having the procedure involved not passing my baby and instead hemorrhaging and potentially dying, because I was already bleeding. So, having the procedure was necessary in order to maintain my life.
People don't really talk about how abortion care fits into the whole realm of pregnancy care. I'm not the only person who has needed to have this procedure at an abortion clinic at 20 weeks because the baby died.
That procedure was the hardest thing I've ever experienced. My husband and I were both wrecks and it took me about a year to really be able to move forward from the loss. We had plans and dreams; we called our baby "Peanut." Although my youngest son insists that the baby's name was Jacob, so, in my synagogue memorial book, I wrote our baby's name as "Jacob 'Peanut'".
It was just as hard on our three kids as it was on myself and my husband, so we planted a tree in our backyard that we call "The Peanut Tree" and that was our family closure, if you will.
There are things about the abortion experience that I definitely want to fix—it should be the most comforting, caring and supportive environment possible—but this is care people deserve to have for whatever reason they are having an abortion. Whatever the reason for closing that process is, no one should be denied access to that care.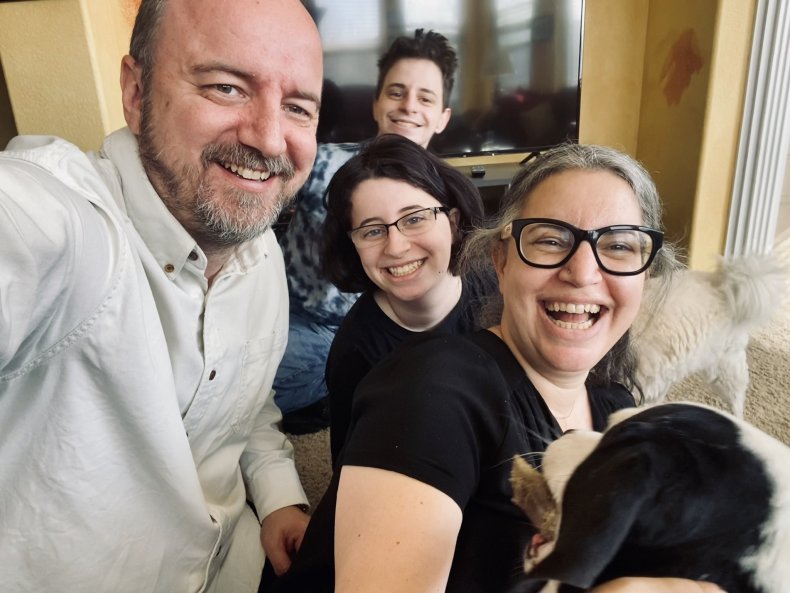 I was raised in an environment where the mother's life comes first; whatever reason that mother has for obtaining an abortion, they have the right to do that. In the case of Peanut, I could have died.
So if Roe Vs. Wade is overturned, my reaction will be disbelief, disgust and anger. I am a state representative in Colorado and we have just passed a piece of legislation to establish abortion as a fundamental right. But it is currently legislation, not in the constitution. I want to be involved with a movement to put it on the ballot in 2024 and let the women and men of Colorado vote as to whether the fundamental right to an abortion should be in our state constitution. Right now, it's about spreading the word and building a movement around this.
I don't tend to get angry, but I'm very angry about this. I'm very angry because of how many women for generations before us have fought for abortion rights or died because of backroom abortion. Ruth Bader Ginsberg has been dead for less than two years and we're already turning over her legacy. I'm devastated.
Dafna Michaelson Jenet is a Democrat state representative for Colorado. You can follow her on Twitter @dafna_m.
All views expressed in this article are the author's own.
As told to Jenny Haward.



Source : https://www.newsweek.com/my-abortion-saved-life-after-miscarriage-1703511