A 35-year-old Colorado man shot his former boss to death over a typo on his paycheck, according to police.
The man, identified by the Aurora Police Department as Lloyd Clifford Love of Aurora, is now facing one count of first-degree murder for fatally shooting his former employer, 52-year-old Marvin Johnson.
The incident took place outside Johnson's business American Eagle Protective Services on Thursday October 20, according to the Aurora PD, as a result of a dispute between employee and employer.
Officers said they responded to a 7 p.m. report of a trespass in the 16800 block of Centretech Parkway, which was upgraded to a report of a shooting on the same property as they were on their way.
Once arrived on the scene, officers found Johnson laying down on the floor with gunshot wounds on his face and body. Together with EMS responders, officers tried to revive the victim, but all efforts were unsuccessful and he was pronounced dead.
Love had meanwhile fled the scene before officers arrived, but was arrested as he was driving away thanks to a high-risk traffic stop by officers and SWAT.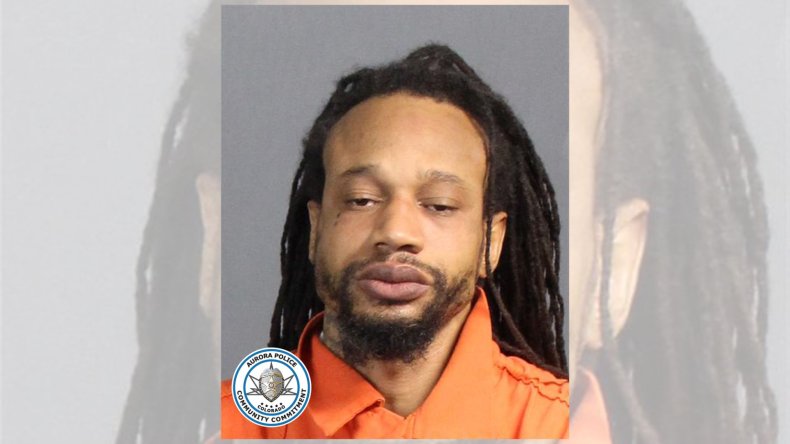 In the affidavit related to Love's case obtained by KDVR, investigators say that Love shot Johnson because a typo in his paycheck—"Lloyd K. Love" instead of "Lloyd C. Love"—made him unable to cash in on his salary.
The 35-year-old man told police he had received his paycheck earlier on Thursday, October 20 and had later called both Johnson and his wife and co-owner of the company Patricia Johnson to ask them to get him a new check.
Later on Thursday, he met Patricia Johnson in the Raytheon parking lot on Centretech Parkway in Aurora, where she told him that he needed to first return the old check before a new one could be issued. Love told her he couldn't, as he had ripped it up in frustration when he found he was unable to collect it.
As Love got upset, Patricia Johnson asked someone to call security to kick the employee out of the property.
At that point, Marvin Johnson arrived and the two men started arguing.
Love confronted Johnson directly about the check, and according to the affidavit, the employer was trying to calm Love down and instruct his wife to write him a new paycheck when the 35-year-old man took out a gun and shot him.
Love then called his girlfriend asking her to pick him up, as he told her "I just did something stupid," according to the affidavit.
He is now being held without bond at Arapahoe County Detention Center. On Monday, he refused to appear in court for his first advisement, KDVR reported.
Love has a criminal record and told officer he "found" the gun he used to shoot Marvin Johnson, says the affidavit.
Newsweek has contacted the Aurora Police Department and the Arapahoe County Detention Center for comment.
The Aurora PD is asking those with information who did not already speak to detectives at the scene to contact Metro Denver Crime Stoppers at 720-913-STOP (7867).
Workplace disputes and interactions can sometimes (albeit rarely) escalate into violence. In May this, for example, a Colorado teen was found dead by her manager in a Walgreen's break room after she allegedly rejected a coworker, who is now facing felony murder charges.
Riley Whitelaw, 17, was found unresponsive and bloody by her manager who called 911 at approximately 7 p.m. on June 11, KKTV reported. A year prior, Whitelaw allegedly made a complaint about her coworker, 28-year-old Joshua Johnson, accusing him of making advances toward her.