An Oklahoma woman is fighting in court to reverse a judge's decision to remove her name from her child's birth certificate in a case that could set a precedent for divorcing same-sex couples.
The case centers on the contentious divorce between Kris Williams and Rebekah Wilson, a lesbian couple who used a sperm donor to have a child. Williams is seeking to overturn a judge's decision that removed her from her son's birth certificate because she was the "non-gestational" caretaker and hadn't adopted the child. The case has exposed an unexpected legal gray area despite same-sex marriage being legal in the U.S. since 2015.
The couple were married in the summer of 2019 and had a son later that year with Wilson carrying the child through artificial insemination, reports KFOR. Williams cut the umbilical cord of their son, who was named for a family member on her side, according to the station.
But after the couple divorced, Wilson asked a court to remove Williams from the birth certificate. Earlier this year, Judge Lynne McGuire granted the request, ruling that Williams "failed to pursue a legal remedy to establish parental rights."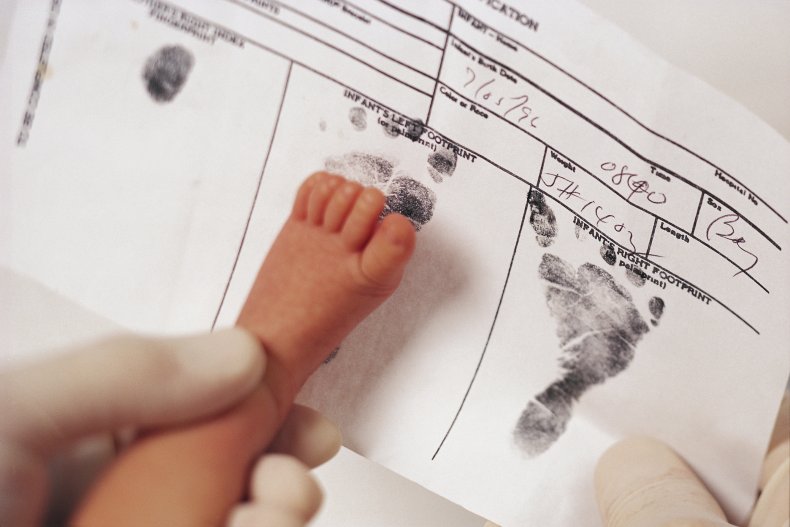 "My body instantly started shaking," Williams recalled her reaction to The 19th News. "I mean pure terror, as a queer person, to be erased."
The judge ruled that Williams' name on the birth certificate should be replaced by the name of the sperm donor who is petitioning the court for custody of the child, reports LGBTQ News. Williams has filed a motion asking for the court to reconsider the motion, which won't be heard until June 1.
During the messy divorce, Wilson accused Williams of attacking her (which Williams denies), according to The 19th News. A court granted Wilson an emergency victim protective order against Williams in December, but the judge did not cite any abuse allegations in her decision to remove her name from the birth certificate.
Hanna Roberts, attorney with the ACLU of Oklahoma, told The 19th News her organization plans to get involved in the case if it reaches an appellate court because of its possible implications.
"The concern is if Kris loses, that's going to set some pretty bad precedent in the state of Oklahoma, and possibly beyond," Roberts told the news outlet. "I think that this is just the first time that there has been such an adverse ruling that is so contrary to equal protection. It's gotten the attention because same sex-couples get divorced all the time."
Although same-sex marriage was legalized by the U.S. Supreme Court seven years ago, rulings by the Oklahoma Supreme Court have complicated divorce proceedings for gay and lesbian couples, reports LGBTQ Nation.
"I want people to know that it's not just the LGBTQ community that's vulnerable in this," Williams told KFOR. "We have other families who can't have biological children and use donors as a means to have families. I think it's horrible that we have to take an extra step in order to solidify our space for us to be legally connected to our children."
Wilson and her attorney have declined comment to media outlets.
Newsweek has reached out to attorneys for both Williams and Wilson for comment.

Source : https://www.newsweek.com/judge-strikes-lesbians-name-childs-birth-certificate-divorce-row-1708818