Mel Gibson is currently making a docuseries exposing a multi-billion-dollar global child sex trafficking market, various reports on the internet are claiming.
The actor is trending on social media after reports of his involvement in the possible project surfaced. Thousands have weighed in, with the rumor's validity supported by Gibson's previous backing for the anti-sex-trafficking charity Operation Underground Railroad (O.U.R.).
Newsweek has reached out to Gibson's representatives for comment via email.
Gibson's place in the film industry has been shaky over the past few decades, as he's been accused of making several racist, antisemitic and sexist comments. While he has appeared to have left Hollywood behind at times, he's then come back with movies like Hacksaw Ridge, Daddy's Home 2 and Father Stu.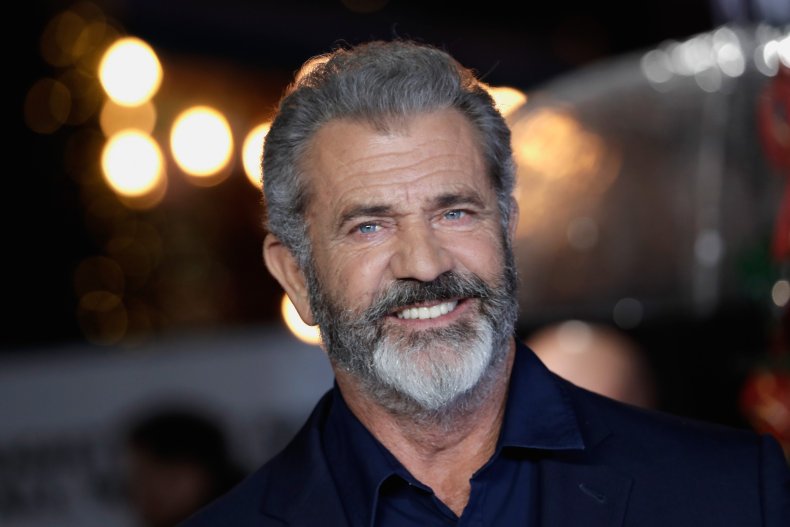 High profile political influencers on social media have offered Gibson their support for the currently unverified reports of his upcoming documentary. With that in mind, what do we know about Gibson's supposed child sex trafficking documentary series?
What Is Mel Gibson's Documentary About?
On Tuesday June 6, the Twitter news site Leading Report tweeted what it claimed to be breaking news.
"Mel Gibson is allegedly making a 4-part docuseries on the $34 billion global child sex trafficking market involving countries like Ukraine," it wrote. The tweet was viewed over 4 million times with tens of thousands of people liking, commenting and retweeting the news.
The site wasn't the only one to confirm the news, with social media influencer Matt Wallace also sharing his "inside scoop" with his 1 million Twitter followers. Repeating Leading Report's statement, Wallace said: "It's time to expose the truth."
Several links are being made between Gibson and the nonprofit O.U.R., which was founded and run by former CIA member Tim Ballard. A picture of Gibson wearing a O.U.R. branded hat was shared online, suggesting an announcement was coming soon from Ballard, but the picture was originally posted online in July 2022 as evidenced by a Reddit thread.
Journalist Katherine Brodsky questioned the validity of the initial claims made by Leading Report, suggesting that they have no source for this "breaking news."
Newsweek found the original footage where the claim was made by O.U.R. founder Ballard.
Links to Operation Underground Railroad
Tim Ballard, the founder of O.U.R., spoke at a conference in Utah in January 2023 and detailed his relationship with Gibson, revealing the actor's passion for his charity.
Though he's not credited on IMDb, Ballard claims Gibson did the final edit for his movie Sound of Freedom. Through this relationship, Ballard claims Gibson rang him at the start of the war in Ukraine in 2022, and asked him to help rescue children from the country.
"I told Mel, 'you gotta help me. This is gonna be expensive. I won't ask you for direct donation but can you help me film this? Let's film what's happening so we can get people to understand and they can support us,'" Ballard said onstage in Utah, confirming that Gibson had agreed to help him.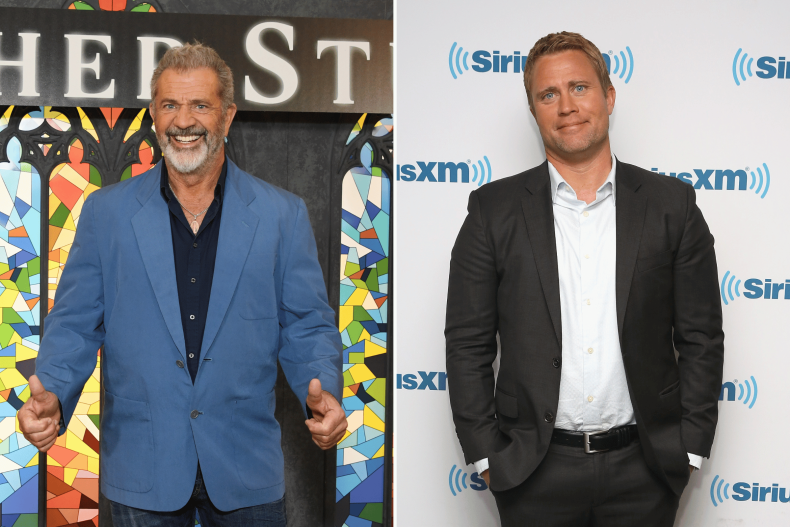 "Four months later, what I thought was going to be maybe a documentary about Ukraine, ends up being a four-part docuseries, that's almost done." Ballard goes on to reveal that Ukrainians gave him over 10,000 names of children who'd been displaced by the war with Russia. "I know that human trafficking is a $32 billion a year business. It's the fastest growing criminal enterprise in the world."
While Leading Report claimed to have a "breaking" news story that Gibson is behind an alleged four-part docuseries, this information has actually been online since January 2023.
What Has Mel Gibson Said About a Docuseries?
Nothing — to put it bluntly.
The reports of him taking part in this, or other O.U.R. projects haven't been confirmed. O.U.R. previously released documentary movies, and has an upcoming action movie called Sound of Freedom, based on Ballard's real life experiences. The movie will star Jim Caviezel, Gibson's friend and former collaborator from 2004's The Passion of the Christ.
According to former Republican nominee for Arizona governor Kari Lake, making a docuseries about preventing child sex trafficking would be something in keeping with Gibson's motives.
"We talked about the tragedy at our border and the horrific child trafficking that's happening the day this photo was taken," Lake wrote, sharing a picture of herself with Gibson. "Mel Gibson's heart and soul are in the right place. We are praying for you and rooting for you. God bless you Mel!"
Mel Gibson's Past Comments
Gibson has certainly caused controversy with some of his quotes over the years.
In 2006, he said: "Jews are responsible for all the wars in the world." The antisemitic rhetoric that has followed Gibson's career meant it was surprising to hear earlier this year that he was attached to direct a movie about the Rothchilds, the wealthy German Jewish family that has been the subject of many antisemitic conspiracy theories.
In January, Gibson's representatives told Newsweek the reports weren't true.
While also sharing the alleged news that Gibson would release a four-part docuseries exposing "billionaires, Hollywood and countries like Ukraine," the popular Twitter user @Resist_05 resurfaced a 2002 clip of Gibson on the British talk show Parkinson.
"It's a very strange place Hollyweird—wood. It's an odd place. And you imagine all these horror stories and you think 'boy, it seems as if, I'm being sacrificed over here? No that couldn't be true.' And then you realize that it is true."
Gibson has been accused of making even more extreme claims about Hollywood's elite. Quotes attributed to Gibson read: "Worldwide, children are stolen and sold to pedophile rings. They're tortured, raped, and murdered as part of satanic ritual ceremonies. The murderers then drink the children's blood and they eat their flesh."
The quotes went viral in March this year, but a Newsweek fact check found them to be falsely attributed to him. Gibson's spokesperson denied claims he'd ever made such comments.
After news of his unconfirmed docuseries was announced online, several social media users, including the aforementioned Wallace on his YouTube channel, resurfaced another old quote supposedly from Gibson.
The quote, which was fact-checked and proven to be false in 2020 by Reuters, suggests Gibson claimed Hollywood had its own set of "sacred texts" that "couldn't be more at odds with what America stands for."
Newsweek will update this article if Gibson's representatives reply.