Members of a popular internet forum were appalled after one grandmother detailed the harsh treatment she has received from her oldest son.
In a viral Reddit post published on r/AmITheA**hole, Redditor u/No_Pop5231 (otherwise referred to as the original poster, or OP) said she has been berated and labeled "a bad mother" since telling her son that she is unable to care for his infant son.
Titled, "[Am I the a**hole] for not being able to help my son with childcare the same way I did for his brother because I've gotten divorced?" the post has received nearly 3,300 votes and 97 percent upvotes in the last day.
Writing that she was able to take a year off from work when her youngest son welcomed his first child, the original poster said she wished she could do the same for her oldest son, but revealed how a divorce from her kids' dramatically changed her financial situation.
"When my youngest had a child 3 years ago, I took time off work and stayed with him and his wife to help with childcare," OP wrote. "But this was before the divorce and I [then had] my husband's financial support."
"My oldest has now had his child a month ago and he asked me to do the same," OP continued. "I cannot afford to take a year off of work. I have rent and bills to pay."
Despite her reasonable explanation why she cannot provide a year's worth of free childcare, the original poster said her oldest son is furious and even suggested she quit her job to watch his month-old child.
"He told me to sublet my place for a year, but it's just not feasible for me," OP wrote. "I can't be sure my job will let me return after taking a year off again."
"I was extremely apologetic and I offered babysitting after my work anytime they needed it," OP continued. "But this has upset my oldest greatly and he's accusing me of favoritism…He called me a bad mother for treating my kids differently."
"Even more devastating is that he hasn't let me see my new grandchild in person," OP added.
Last year, Care's Cost of Care Survey revealed that 72 percent of families faced rising childcare costs in 2021, and that 46 percent of families reported having difficulty finding affordable, reliable childcare in general.
For many financially-strapped families, affordable childcare comes in the form of a relative, friend or neighbor.
"Families who choose this type of care report that they know and trust the caregiver," according to the Childcare.gov website.
"Family, friend, and neighbor care is also often the least expensive type of care available," the website reads.
Due to that great sense of trust, affordability and fewer regulations and required licenses, nearly 40 percent of children ages 5 and younger in the United States are regularly cared for by a relative, while 20 percent are cared for by a friend or neighbor in a private home (non-daycare), according to the National Center for Education Statistics.
However, relying on family members or close friends for low-cost, or free, childcare can cause major rifts between loved ones, especially when that care is simply expected, regardless of circumstance.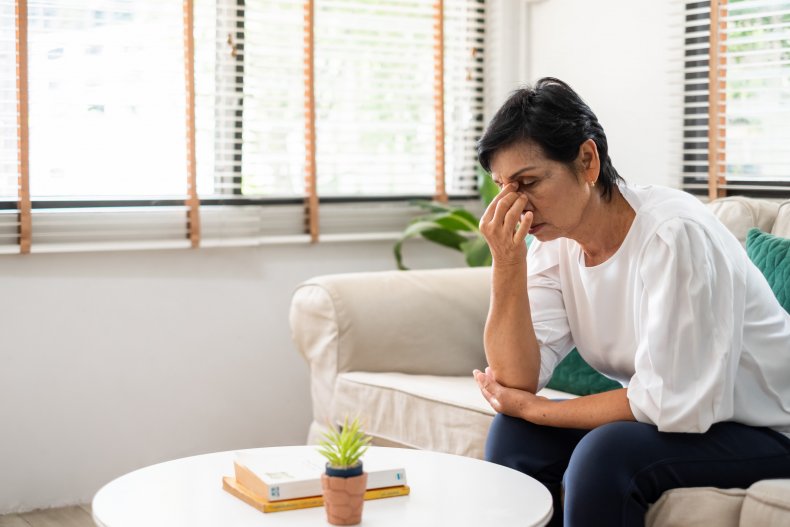 Throughout the viral Reddit post's comment section, Redditors assured the original poster she was justified in denying the request for a year of free childcare and eviscerated her son for his infantile behavior.
"Your son is acting like the baby here," Redditor u/SatelliteBeach123 wrote in the post's top comment, which has received more than 7,000 votes. "You have ZERO obligation to raise HIS child."
"If he truly can't see that your circumstances have drastically changed since you took time off for your other grandchild then shame on him," they added. "He's either incredibly stupid or entitled or a combo of all three."
In a separate comment, which nearly 2,000 votes, Redditor u/NGDGUnpunished said the original poster's son is without childcare because of poor planning and his own ignorance.
"He should have discussed this with you in detail before planning his entire life around your availability," they wrote. "He's old enough to have a child, so he's old enough to figure it out."
"He seems to think it's okay to ask his mother to sacrifice her future retirement for him so clearly he doesn't give a f**k about her well being," Redditor u/Comprehensive_Fly350 chimed in.
Redditor u/AdMiddle7329, whose response has received more than 5,000 votes, offered an alternative solution to the childcare debacle.
"[Your son] can ask his father to go off work and babysit," they commented. "It's his turn."
Newsweek reached out to u/No_Pop5231 for comment.

Source : https://www.newsweek.com/devastating-internet-drags-man-demanding-free-childcare-mother-1708011