Moving on from an ex-partner can be challenging, especially when children are involved. And introducing a new partner to offspring can be even harder for some.
In 2019, a Pew Research Center study of 130 countries and territories showed that the U.S. has the world's highest rate of children living in single-parent households.
The results found 23 percent of U.S. children under the age of 18 live with one parent and no other adults. Whereas, the Census Bureau states that 85 percent of children were living with two parents in 1968.
The number of children living with their father only, although still small, more than quadrupled from 0.8 million to 3.3 million (4.5%) between 1968 and 2020.
However, this living arrangement may not be permanent if a parent finds a new spouse.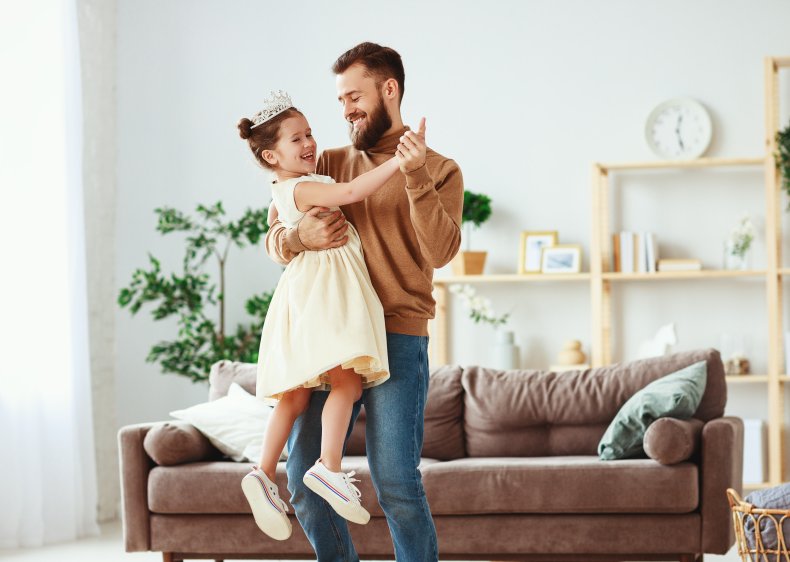 In a Reddit post, u/T hrowaway_Acc10, received more than 1000 upvotes when the 33-year-old dad explained how he sat down with his six-year-old daughter to ask if she was OK with him dating.
He said: "I've been seeing a woman for about six months and it's been great. I've never felt happier, although from past experience I still keep my guard up, I'm genuinely happy. She's been dying to meet my daughter and I already got the blessing from my ex."
He explains they "talk about everything together." However, he is yet to tell her why he split up with his mother.
He wrote: "I told her that when she's older she can ask that question again and I'll answer honestly. I'm not going to paint her mother as a villain even though that's what she tried to do to me. She's still her mom and she loves her mom even with the little time she spends with her. I won't be the monster."
It seems this dad is going about his previous break-up in the right way as a family therapist and parenting expert Jennifer Kelman told Newsweek, it is best to keep it "short and simple" to avoid "emotionally overwhelming" young children.
What To Tell Your Kids When You And Your Partner Breakup?
She said: "You can say something like, "Daddy and Mommy love you, and we have found that we are better as friends than we are being married or together in a relationship, but always remember that we love you and are here for you always."
While this doting dad calls his daughter "his world" and "best friend," Jennifer reveals there is a "downside" to sharing too much information with children.
She told Newsweek: "Kids, at any age, feel love and loyalty to both parents, so please pay attention to how you talk about your ex so that you aren't putting them in a space to choose.
"Another con to sharing too much is placing the child in the role of best friend to the parent where you begin to rely on your child to discuss all your emotions about moving on. You may want to find a friend or therapist to work through those feelings, so you don't place an undue burden on your child."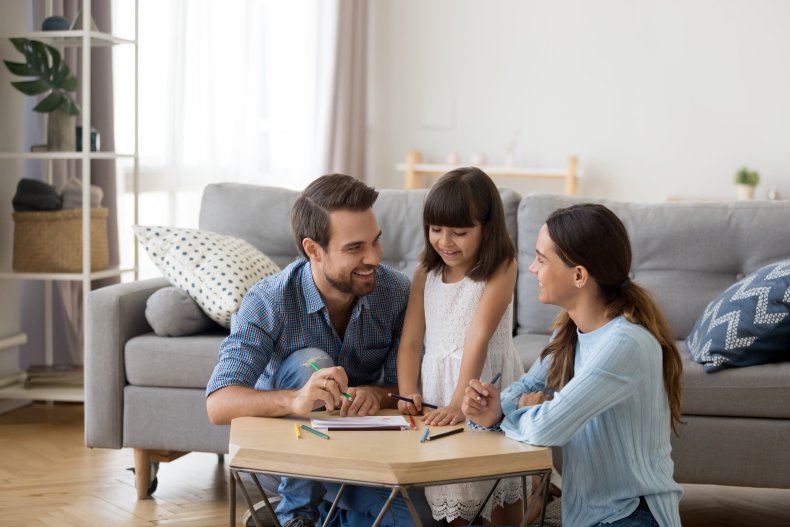 How Long Parents Should Wait Before Introducing Children To A New Partner
A breakup doesn't mean you have to spend the rest of your days alone. It is good to get back on the dating scene, but it is important not to rush.
According to Betterrelationships.org, "you should not think about introducing a new partner until your children have become used to the fact that you are single."
The Mental Health and Family Wellbeing service website also advises parents to try and avoid introducing "your kids to what might be a short-term partner; it will only confuse and frustrate them."
Newsweek spoke to Ruth E Freeman, who is the Founder and President at Peace At Home Parenting Solutions based in Storrs, Connecticut.
She told Newsweek: "Introducing new partners into the family can be challenging. It will help if dad keeps in mind that he and his new partner are setting patterns with these first steps.
"Ultimately, if a new partner is going to become a stepparent, the process works best when parents keep in mind that this child did not choose this person and the new partner didn't necessarily choose the child."
Parenting Expert's Number One Tip: 'Remember To Take It Slow'
Ruth has suggested "going slow" and introducing a new partner as a "friend" at the start. She suggested spending time together as a trio and gradually extending the visits.
She told Newsweek: "It's important that a new partner and child establish their own relationship and it may not be all as loving as it begins. It will help if dad's new partner understands a little about how a six-year-old's brain works and the nature of this social-emotional stage."
"It will help if dad's partner is genuinely interested in this child and open to learning about her and having fun with her ways that suit this particular child. Dad and his girlfriend may be envisioning an ideal new family but listening and observing his daughter with care and taking things at a pace that feels comfortable for her will go a long way."
"Ultimately, if dad and his new partner want to start a step-family, they will want to keep in mind that dad remains the primary caregiver including behavior guidance, and that father-daughter alone time, couple alone time, and step-parent with stepchild alone time are all important.
"This can work well, it just takes patience. Staying compassionate with one's self and with each other's real thoughts and feelings rather than reaching for the ideal family scene can make all the difference."
If you have a similar family dilemma, let us know via [email protected]. We can ask experts for advice, and your story could be featured on Newsweek.