A fundraiser for Harrison Floyd, the only one of Donald Trump's 18 co-defendants in the Georgia election fraud case to be denied bail, has raised over $115,000 to pay for his legal team.
Trump and the other defendants are facing a range of charges after being accused of breaking the law in a bid to overturn the 2020 presidential election result in Georgia. The 19 accused all handed themselves in to Atlanta's Fulton County Jail this week, where they were arrested.
Following the arrests, 18, including Trump, were granted bail. The exception was Floyd, who said he could not afford a lawyer and was deemed to be a flight risk when he appeared before a judge.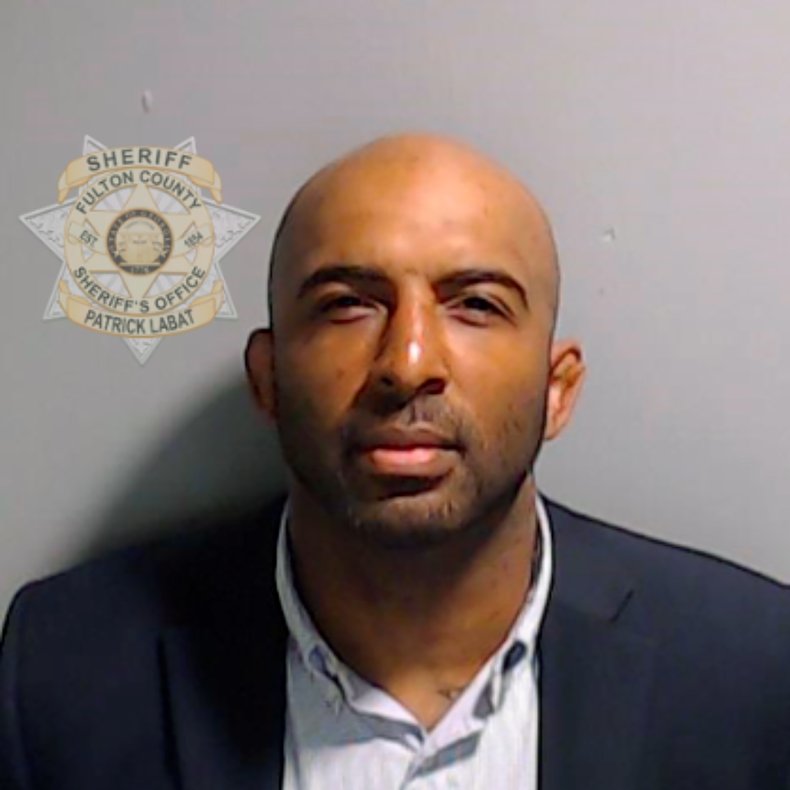 Trump, who polling indicates is the firm frontrunner for the 2024 Republican presidential nomination, was arrested on Thursday and charged on 13 counts. He strongly denies any wrongdoing and has described the case against him as a "witch hunt" and "election interference" on his Truth Social website.
Floyd, the director of campaign group Black Voices for Trump, is facing charges of conspiracy to commit solicitation of false statements and writings, influencing witnesses and violating Georgia's RICO Act. The latter, which was introduced to fight organized crime, comes with a maximum prison sentence of up to 20 years if convicted. Floyd has denied any wrongdoing.
During a court hearing, he told Fulton County Superior Court Judge Emily Richardson he "cannot afford an attorney for something like this," claiming it would cost $40,000 to $100,000 to retain a lawyer for the charges and he did not want to "put my family in that kind of debt."
Richardson concluded there were "grounds for the bond to be denied at this point" as she believed there was a danger Floyd would "commit additional felonies and potential risk to flee the jurisdiction."
On Saturday morning, a legal fundraiser for Floyd, hosted on crowdfunding site GiveSendGo, exceeded $100,000 out of a target of $200,000. As of 12:00 p.m. ET, some $118,592 had been given by 2,554 donors. In an update, Dominion Law Center, which is running the crowd funder, said it plans to go before a judge on Monday in a bid to secure bail for Floyd.
It said: "Yesterday, at Harrison's initial hearing where no lawyer was present, the judge denied bond because she said he was a flight risk. We do not believe the judge was correct because Harrison voluntarily traveled from Maryland to Georgia to turn himself in. We will be filing pleadings on Monday to rectify this situation in front of the assigned judge, Judge Scott McAfee."
Floyd, a former marine, has also been accused of assaulting an FBI officer who was working on the the bureau's parallel investigation into whether crimes were committed by Trump's team when they attempted to block Biden's 2020 election win on a national basis. Agents are reported to have gone to Floyd's Maryland apartment on February 23 to issue a grand jury subpoena, where he allegedly body slammed one of them.
According to federal court records reported by The Associated Press, Floyd first appeared before a judge in this case on May 15, after which he was required to surrender his passport. Floyd insists he didn't realize the two men were FBI agents, and denies any wrongdoing.
Newsweek has contacted Black Voices for Trump for comment by Instagram direct message.