On Thursday, a jury absolved actor Gwyneth Paltrow of responsibility in a skiing accident with Terry Sanderson, a retired optometrist, who sustained broken ribs and a concussion.
Sanderson sued Paltrow over the 2016 accident and alleged that her reckless skiing caused her to run into him at Deer Valley Resort in Park City, Utah. Sanderson alleged that he had lasting brain damage that impacted his daily life, but Paltrow countersued for $1, a symbolic amount, and her legal fees.
After a nine-day trial, the jury determined after a little more than two hours of deliberation that Sanderson was at fault for the accident. Sanderson alleged his damages were more than $300,00 and his attorney asked the jury on Thursday to award his client $3.2 million.
Paltrow said she pursued the court case and decided not to settle because "acquiescing to a false claim compromised my integrity." She added in a statement that she was "pleased" with the jury's decision and thanked both the judge and the jury for their "thoughtfulness" during the case.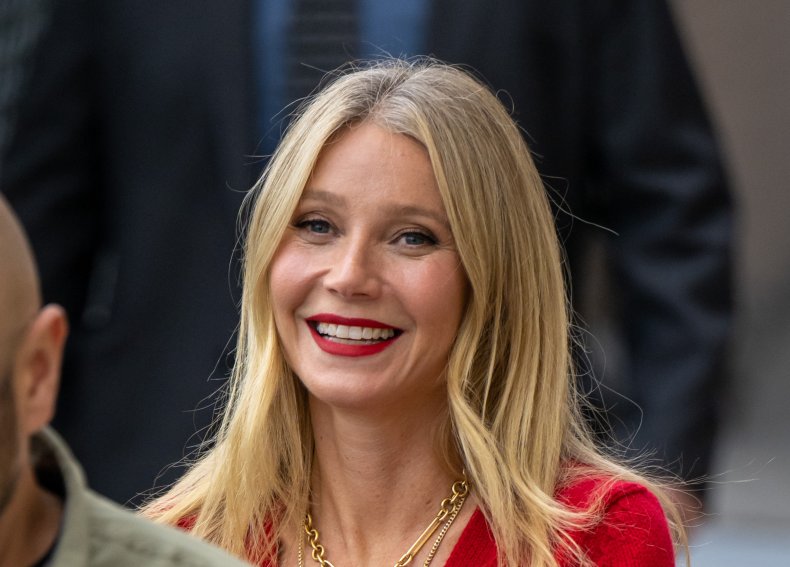 After the verdict was read, Paltrow put her hand on Sanderson's shoulder. Sanderson told reporters outside the court that Paltrow told him, "I wish you well," according to CNN. His attorney, Kristin VanOrnum told reporters that she has a "newfound appreciation" for the actor in reference to the media attention the attorney experienced during the trial and that Paltrow has to face on a regular basis.
Paltrow testified that Sanderson hit her on the slopes, while she was skiing with her two children and her husband, Brad Falchuk. She added that she thought she was being assaulted when she felt someone come up from behind her and put his skis between hers. After the collision, Sanderson told Paltrow he was "OK" and was able to stand up, Paltrow testified.
Sanderson, however, testified that he was hit with a force he'd never experienced before and that "all I saw was a whole lot of snow." In his claim, Sanderson alleged that he was downhill and Paltrow was uphill, testifying that he heard a "blood-curdling scream" before he was hit. He said that after the collision, he couldn't "move a limb" because "nothing was responding." He told the jury that he speaks "upside-down and backward" and lost the spark that he had before the accident.
Sanderson also denied that he was going after Paltrow for her fame and wealth and his attorney, Robert Sykes, told jurors that part of Sanderson will "always be on that mountain."
Steve Owens, Paltrow's attorney, countered in his closing arguments that while Sanderson is entitled to file the lawsuit, he's not "entitled to be rewarded for hurting her." He also acknowledged that Paltrow's wealth would have made it easy for her to write a check and settle the lawsuit, but that would be "wrong."
During her testimony, Paltrow admitted to having "some sympathy" for Sanderson because of his brain injury and said it seems like he's had a "very difficult life." But, she remained adamant that she did not cause the accident.
The jury awarded Paltrow her symbolic $1.