A woman who released her girlfriend's beloved cat in a "fit of rage" is being blasted online, with Reddit users advising the animal's owner to press charges.
Posting to the True Off My Chest subreddit on Saturday, Throwaway29374639 wrote that she was devastated to find that her girlfriend had dropped her cat off on the side of the road after an argument.
"I have an all black cat named Midnight," the Redditor wrote. "I got her when I was going through a really rough time in my life so she means a lot to me, she has helped my mental health a lot and I love her to pieces."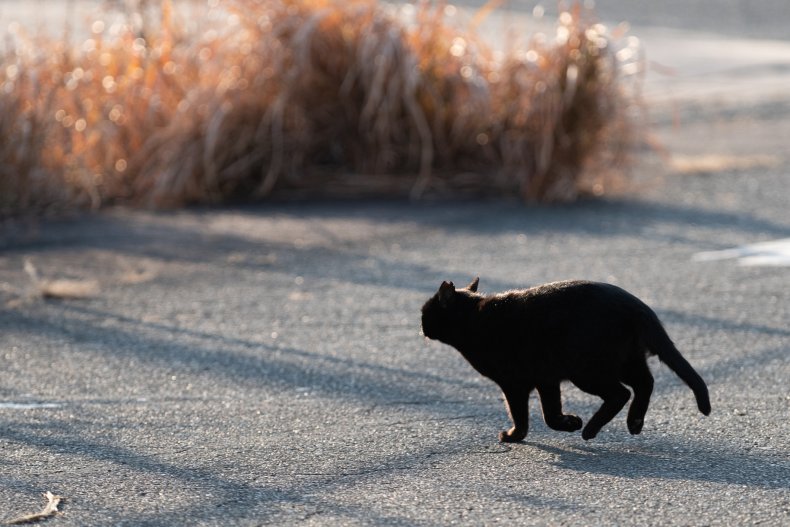 Low Chance of a Reunion After 72 hours
According to ASPCA, roughly 810,000 missing pets taken into shelters are returned to their owners every year, of which 100,000 are cats. However, after 72 hours in a shelter, the chances of a pet being reunited with their owner significantly decreases.
Although animal cruelty laws are determined by state, the 1966 Animal Welfare Act protects animals at a federal level. However, it's targeted mostly at zoo and laboratory animals.
Classed as companion animals, cats and dogs usually have the most protection under state laws and are often covered for commercial breeding, "hot car laws," anti-tethering and domestic violence.
There are an estimated 30 to 40 million street cats in the US. While many were born into the stray life, a portion are missing or abandoned pets.
'I'm Devastated'
The poster said that she and her girlfriend had a fight the night before, after she caught her cheating with an ex. She awoke to find her cat gone, so she called her girlfriend to ask if she'd seen her.
"She admitted that she took Midnight and dropped her off on the side of the road on her way to work," the Redditor wrote.
"I'm devastated, I don't know what to do. That cat was my whole life, I loved that cat more than anything."
The poster drove down the route where Midnight was released, but couldn't spot her pet.
"My girlfriend has tried to apologize and said she just had a moment of rage, but I just can't even look at her right now," Throwaway29374639 said.
"I kicked her out of my apartment and have been crying in my room for the last few hours. I feel so lost without my cat."
Redditors Advise Pressing Charges
Reddit users were disgusted by the girlfriend's behavior, with many encouraging the poster to speak to the police.
"PRESS CHARGES!!!" wrote MackAttack0327. "She is a complete psycho!
"Tell EVERYONE you know what she did. I am so sorry."
Epdan agreed, writing: "I second this. Call the cops and never speak to her again. That's so abusive and messed up."
"This is absolutely infuriating to see," commented bigbadboomer. "This was such a cruel thing to do to you and your baby."
ReadItproper wrote: "How does one 'in a moment of rage' take a cat all the way to their car, drive half an hour to work, stop the car in the middle of nowhere, make yet another decision to go through with it and open the door and pick up the cat, put it back down… and then leave? In a moment."
Others shared useful tips to help the poster find Midnight, with georgiajl38 advising her to check the area she was released to see if she's hiding there.
"Cats don't roam like dogs," she wrote. "From the moment her paws touched the ground, Midnight was looking for a place to hide. She is waiting there for you to come get her."
Lolalolagirl advised calling local shelters, while Odd_Calligrapher_932 suggested useful apps and handing out flyers to see if anyone has noticed Midnight.
Although a heartbreaking situation, cats have been known to find their way home, even after years have passed.
A 12-year-old cat named Elmo was recently reunited with his owners after five years of searching, while a Siamese cat called Ashley was returned to her owners after somehow traveling from her home in England to Wales.
Newsweek has reached out to u/Throwaway29374639 for comment. We could not verify the details of the case.
Have you noticed any red flags that made you end a relationship? Let us know via [email protected] We can ask experts for advice, and your story could be featured on Newsweek.

Source : https://www.newsweek.com/girlfriend-ditching-partners-cat-sidewalk-after-argument-sparks-rage-1739957