A filing error was to blame after a North Carolina inmate was mistakenly allowed to walk free last Monday.
On April 12, Quay Davis, serving a sentence for gang-related activity, was taken from the Bertie Correctional Institute in Windsor, North Carolina, to a courthouse in Charlotte, about 280 miles away. Once there, he appeared in court and was served a warrant for a charge of possession of a weapon by an inmate with a $75,000 security bond.
After this, authorities said that Davis's court information was entered into the system without a writ hold, which allowed him to be kept in custody. As a result, he was released from the Mecklenburg County Corrections Center on Monday after the weapons charge against him was voluntarily dismissed, Queen City News reported.
The Mecklenburg County Sheriff's Office was not informed of the error until the following Friday. It is now working to bring Davis back into police custody and to determine how the error was made in the first place.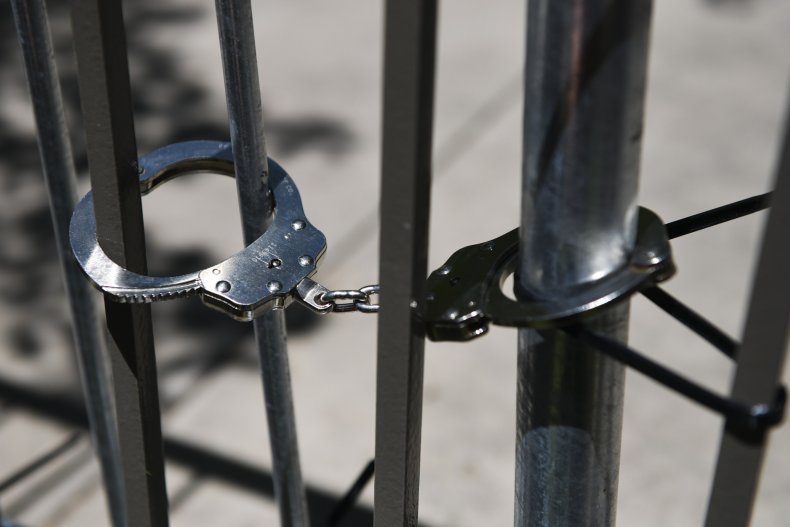 "Our deputies are working diligently to return Mr. Davis into custody," Sheriff Garry L. McFadden said in a statement sent to a local NBC affiliate, WITN 7. "We will conduct a thorough internal investigation in connection to this erroneous release to determine any possible negligence or policy and procedure violations."
The investigation, as of Sunday, is ongoing and it is unknown where the inmate might be.
Davis was among the 28 arrests made by Charlotte police as a result of a city-wide law enforcement crackdown on gang-like activities.
Newsweek reached out to the Mecklenburg County Sheriff's Office for comment.
McFadden, a Democrat, was elected Sheriff in Mecklenburg County in 2018 off of a campaign where prison reform was a major promise. Since then, according to WFAE 90.7 in Charlotte, he has been credited with making the county's prisons more humane. He is currently running for re-election against two challengers for the Democratic nomination, Gina Hicks and Marquis Robinson.
"We understand that everybody doesn't believe in what we are doing now for culture change," McFadden said. "But for me, it helps better the society and makes society safer… I want to restore the normalcy of the safety that we once had at the Mecklenburg County Sheriff's Office and in the community. I want to rebuild relationships that were torn."
The incident with Davis with comes on the heels of the much more dramatic escape of Alabama inmate, Casey White, who was aided by a corrections officer, Vicky White, with whom he maintained a "special relationship." The two were apprehended in Evansville, Indiana, after a two-week manhunt, with Vicky White committing suicide before she could be taken into custody.

Source : https://www.newsweek.com/filing-error-leads-accidental-release-prison-inmate-police-1706792