Democratic Pennsylvania U.S. Senate candidate Lt. Governor John Fetterman has accused his opponent, Republican Dr. Mehmet Oz, of supporting the banning of abortion even in cases of rape or incest.
Oz and Fetterman are competing in a closely watched race for the open Senate seat in Pennsylvania, which could be crucial in deciding control of the chamber.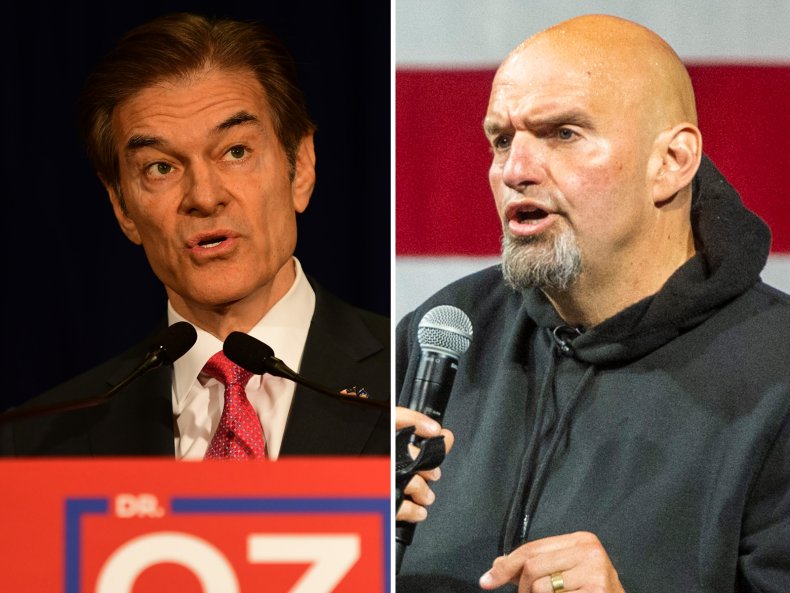 The Claim
Fetterman tweeted on August 31: "Dr. Oz was caught on a hot mic saying he'd ban abortion even in the cases of rape or incest."
"I've always been consistent: I'll fight as hard as I can to protect women's reproductive freedom + codify abortion rights into federal law. The choice in this election is clear," he said.
He appeared to be referring to audio obtained by The Daily Beast and published on August 31 where Oz described abortion at any stage as "murder."
Fetterman's new video, released on Tuesday, also featured part of that recording.
The Facts
Oz's position on abortion is challenging to pin down, given that it has shifted back and forth over time, meaning that the underlying claim needs to be assessed with that context in mind.
On May 10, while Oz was still competing in the Republican Senate primary in Pennsylvania, he answered a question at a tele-town hall about how he reconciled his current position opposing abortion to comments he made in 2019 where he said "the heart's not beating" six weeks into a pregnancy.
Oz replied: "I do believe life starts at conception, and I've said that multiple times."
"If life starts at conception, why do you care what stage our hearts starts beating at? It's, you know, it's still murder, if you were to terminate a child whether their heart's beating or not," he said.
"If you want to know the actual date, it's usually at nine weeks that the heart starts beating. Prior to that, you have cells that are starting to connect with each other but they're not beating in the way that you would see it on an echocardiogram."
Oz campaign communications director Brittany Yanick told NBC News in a statement on August 31: "Dr. Oz is pro-life and supports exceptions for rape, incest, and life of the mother."
On September 6, Oz told a press conference he was also opposed to criminal sanctions for abortion.
"There should not be criminal penalties for doctors or women regarding abortion," he said, and reiterated that he was "strongly pro-life," but supported exceptions for rape, incest, and if the life of the mother is at risk.
So while the sweeping claim Oz made earlier that abortion at any stage is "murder" could technically be interpreted to include cases involving rape or incest, Oz has not explicitly stated so, as Fetterman's post appears to suggest.
Additionally, the Oz campaign has repeatedly refuted claims that he opposes such exceptions.
Newsweek has reached out to the Oz and Fetterman campaigns for comment.
The Ruling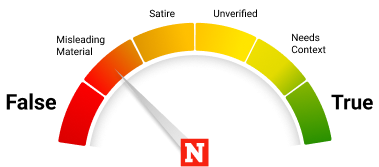 Misleading Material.
Fetterman's claim that Oz wants to ban abortion in cases of rape or incest is misleading.
Oz has previously said abortion at any stage of pregnancy is "murder" and that life begins at conception—which might imply he supports a total ban.
However, the Oz campaign has clearly stated he supports exceptions in cases of rape, incest, and where a woman's life is at risk.
FACT CHECK BY NEWSWEEK



Source : https://www.newsweek.com/fact-check-dr-oz-against-abortion-rape-incest-cases-pennsylvania-senate-1740524