Years of Eurovision misery came to an end for the U.K. after singer Sam Ryder's second-place-winning performance proved to be one of the country's biggest shocks in entertainment for decades.
Ukrainian band Kalush Orchestra won the 66th Eurovision song contest on Saturday night in Turin, Italy, with predictable backing from the public following Russia's invasion of the country earlier this year. Russia itself was ejected from the contest in February.
But the shocking result of the night was that the U.K. had performed well enough to come, runner-up, something unthinkable for most people in the country.
While the U.K. has a strong history of producing winners for the competition, in recent years it has been a non-entity.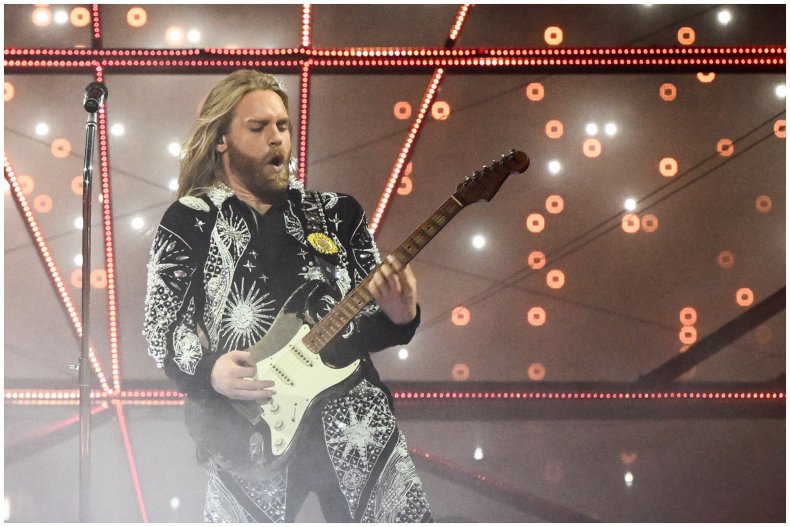 Last year, U.K. singer James Newman earned the infamous "nul points," scoring zero points. The U.K. previously scored zero points in 2003 with the band Jemini.
TikTok sensation-turned Eurovision icon Ryder scored 466 for the U.K. after points were tallied from the jury vote ad public "televote."
Every country's judges taking part in the contest award a score to a select number of artists with the top 12 points being awarded to what they viewed as the best song.
The public, however, has little nuance and vote on national feeling as well as the merits of the individual songs.
Eurovision has proven to be a barometer of public sentiment about what people in different countries think about one another as well as their feeling about geopolitical issues.
In recent years, the U.K. has performed poorly partly due to sometimes cringe-inducing songs, but also due to Britain's decision to leave the European Union with the Brexit vote in 2016.
The U.K.'s ambivalence to Europe and immigration from the continent is often reciprocated.
But ill sentiment towards the U.K. seemed to have come to an end with Ryder's song 'Space Man.' The song earned top marks from the jury and a combined score with the public gave it second place behind Ukraine.
While it is unclear why the U.K. was awarded such high scores, given the competition's history of partisan voting tendencies, it could have been partly due to London's support for Ukraine.
Newsweek has contacted Ryder's agent for comment.
Eurovision began in 1956 as a musical competition where many countries, mostly from Europe, compete for the top prize. Despite the name, countries from Asia, Africa and Oceania have taken part in the competition.
The competition has seen iconic acts perform their hits, including Swedish band ABBA who were crowned winners in 1974 with their hit "Waterloo."

Source : https://www.newsweek.com/eurovisions-biggest-surprise-uk-seems-popular-europe-1706756