Emmanuel Macron is projected to win reelection in France's presidential election, defeating far-right challenger Marine Le Pen.
Macron, a centrist, is projected to have won about 58.2 percent of the vote, compared to Le Pen's 41.8 percent, according to French media outlet France 24.
His victory makes him the first French president to win a second term in 20 years.
The rematch between Macron and Le Pen was closer than in 2017, when Macron defeated Le Pen with 66 percent of the vote, becoming the country's youngest president.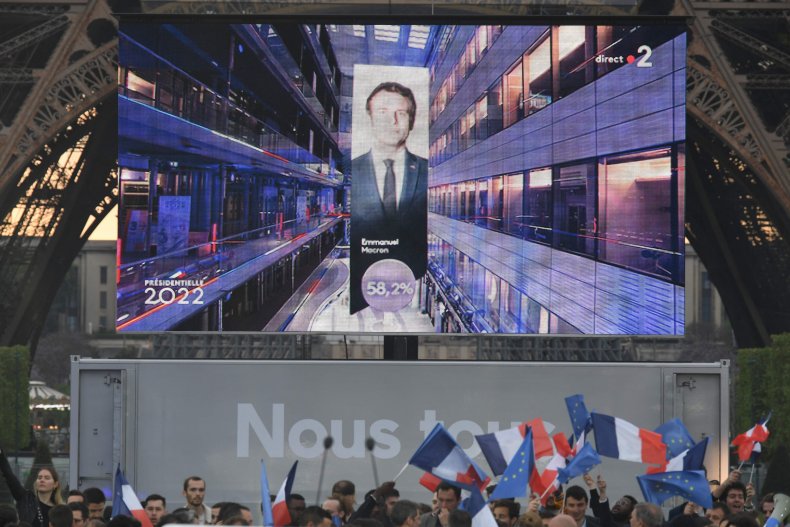 Macron has emerged as a key world leader amid Russia's invasion of Ukraine, while Le Pen has faced condemnation for her previous support for Putin. A Le Pen victory could have meant a significant change in France's response to the war.
This is a breaking news story that will be updated when more information becomes available.

Source : https://www.newsweek.com/emmanuel-macron-wins-reelection-france-defeats-far-right-marine-le-pen-1700418