President Joe Biden formally announced he will seek re-election to the White House on Tuesday in a three-minute video in which he warned against "MAGA extremists" who "are lining up to take on those bedrock freedoms."
The Democratic Party has "no plans" to sponsor primary debates, a decision that has been condemned by anti-COVID vaccination candidate Robert F. Kennedy Jr., who is also seeking the party's 2024 nomination, according to The Washington Post.
Newsweek reached out to the Democratic Party asking for confirmation that there won't be any debates.
Although Kennedy and Marianne Williamson, a bestselling author and spiritualist, have announced they are running, no major figures within the current Democratic establishment have indicated a challenge to Biden for the 2024 nomination. Polling indicates that former President Donald Trump is the current favored candidate of Republican voters, leaving the road open for a rematch of their 2020 contest.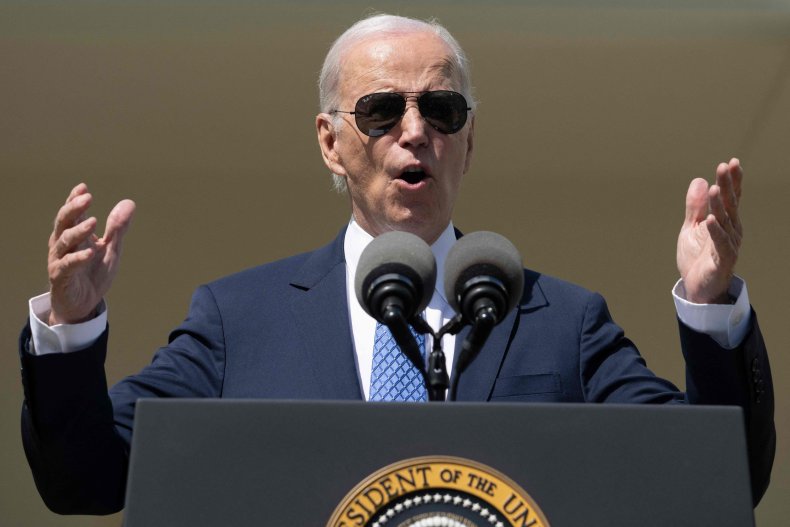 The Claim
The Washington Post reported on April 20 that the national Democratic Party will "support Biden's reelection" and "has no plans to sponsor primary debates."
This sparked a furious response from House Republican Marjorie Taylor Greene, along with anger from Kennedy and Williamson.
On Monday Greene tweeted: "How are Democrat voters ok with this?
"Your own party is telling you that you have no choice and they refuse to even give you a choice.
"They should just go ahead and call themselves the Democrat Communist Party."
Commentator Matt Wallace, who has more than 962,000 followers on Twitter, added: "If Democrat leaders move ahead with their plan to cancel the primary debates in 2024, it will mark the end of Democracy in America!"
Kennedy, son of former Senator Robert F. Kennedy and nephew of President John F. Kennedy, both of whom were assassinated, said: "The DNC, at this point, has taken the official position that there will be no debate, and I think that's unfortunate."
Williamson, also widely viewed as an outside bet to secure the nomination, tweeted: "The DNC 'plans no primary debates.'
"As though there simply ARE no other candidates … no other ideas we should discuss about ways to win in 2024, or other ideas we should discuss about ways to repair the country. Too many people are too smart to accept this."
The Facts
Despite Greene's suggestion that the lack of a Democratic primary debate is "communist," there is no history of either main party organizing primary debates when they have an incumbent in the White House seeking a second term.
The Republican Party didn't hold any primary debates ahead of the 2020 presidential election, when incumbent Trump easily was again chosen by his party.
Speaking after the 2018 announcement, Republican National Committee Chairwoman Ronna McDaniel said: "We continue to support the President and the vice president and the current administration."
There were no GOP-organized primary debates ahead of the 2004 presidential election, when President George W. Bush secured a second term, nor ahead of President Ronald Reagan's 1984 reelection.
Similarly, the Democratic Party didn't run any primary debates in 2012, when President Barack Obama was seeking reelection, though one was organized independently involving seven minor candidates. Nor did President Bill Clinton take part in any Democratic National Committee-run debates ahead of his reelection in 1996.
The modern primary system for presidential candidates has existed since the 1970s, when it was introduced by rule changes in both major parties.
The Ruling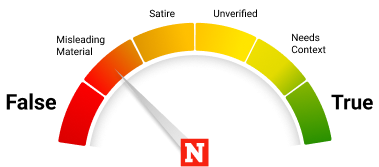 Misleading Material.
While it doesn't appear the Democratic Party will organize any primary debates to help select its 2024 presidential candidate, this is the norm when an incumbent from either major party is seeking reelection.
Thus it is misleading to claim, as Matt Wallace did, that the party has moved "to cancel" debates, firstly because none had been scheduled, and secondly because the Democrats are acting within an established precedent.
FACT CHECK BY NEWSWEEK