After Tesla CEO Elon Musk bought Twitter on Monday, some observers wondered if China—where the carmaker has an important plant and market—would subsequently wield more influence over the social media platform.
On Friday, Chen Weihua, the EU bureau chief with state-controlled media outlet China Daily, called for the removal of the label on his Twitter bio as "China state-affiliated media." He called it a "suppression of free speech" and said the policy "must" be changed.
"Elon Musk should remove my label. Also, when people want to like or RT my tweets, they are now reminded by Twitter that 'this is state affiliated media'. This is totally discriminatory and suppression of free speech. Twitter must change such policy," Chen tweeted.
Chen was responding to a tweet by Musk on free speech.
"By 'free speech,' I simply mean that which matches the law. I am against censorship that goes far beyond the law. If people want less free speech, they will ask government to pass laws to that effect. Therefore, going beyond the law is contrary to the will of the people," Musk wrote.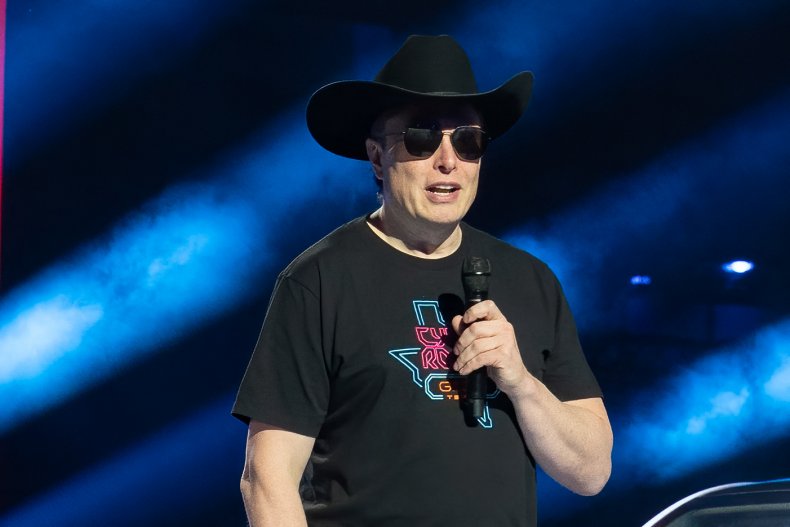 Twitter's policy currently states: "China blocks access to Twitter for regular users. We believe that people benefit from additional context when interacting with Chinese government and state-affiliated accounts. Labels on state-affiliated accounts provide additional context about accounts that are controlled by certain official representatives of governments, state-affiliated media entities and individuals closely associated with those entities."
Access to the platform in China has been blocked since 2009.
Twitter says state-affiliated media accounts are "defined as outlets where the state exercises control over editorial content through financial resources, direct or indirect political pressures, and/or control over production and distribution."
The accounts of those organizations, along with the accounts of "their editors-in-chief, and/or their senior staff may be labeled."
Chen's bio reads: "China Daily EU Bureau Chief/columnist. Ex-DC, NY chief correspondent. Knight Fellow Stanford, WPI Fellow Macalester, Freedom Forum Fellow UHManoa Views My Own!!"
Chen has been outspoken against the practice of labeling for years, calling it "Twitter McCarthyism" in 2020.
"Twitter labeled my personal account as state media affiliated account despite my statement that it doesn't represent anyone else but myself. But here no of the total US government propaganda media outlets since the Cold War was labeled. It's Twitter McCarthyism," he tweeted at the time.
In another 2020 post, he called Twitter "fun," but criticized labeling as "not only inaccurate with the facts but misleading. It's discrimination."
Political scientist Ian Bremmer weighed in on the conversation Saturday, calling it a "landmine" for Musk. He tweeted, "can't imagine elon wants to comment on this. it's a landmine for him politically but he can't afford to publicly alienate the chinese government given his tesla business model."
Newsweek has reached out to Twitter and Chen for comment.



Source : https://www.newsweek.com/elon-musk-must-change-twitter-policy-china-state-media-eu-bureau-chief-1702471