Bob Barker, the beloved and longtime host of The Price Is Right, has died at the age of 99, according to his representative.
Barker's representative Roger Neal told CBS News on Saturday that Barker died at home, adding that "he had a beautiful life." According to Neal, Barker died of natural causes.
Barker left The Price Is Right in 2007 after being host of the daytime program for over three decades. Actor and comedian Drew Carey then took over the role as host shortly after. The game show revolves around contestants correctly guessing the price of household items, cars, and vacations. Barker won 19 Emmys, a Lifetime Achievement Award, and was inducted into the Academy of Television Arts & Sciences Hall of Fame in 2004.
In a statement provided by Neal to Newsweek on Saturday, Barker's longtime friend Nancy Burnet said, "I am so proud of the trailblazing work Barker, and I did together to expose the cruelty to animals in the entertainment industry and including working to improve the plight of abused and exploited animals in the United States and internationally. We were great friends over these 40 yrs. He will be missed."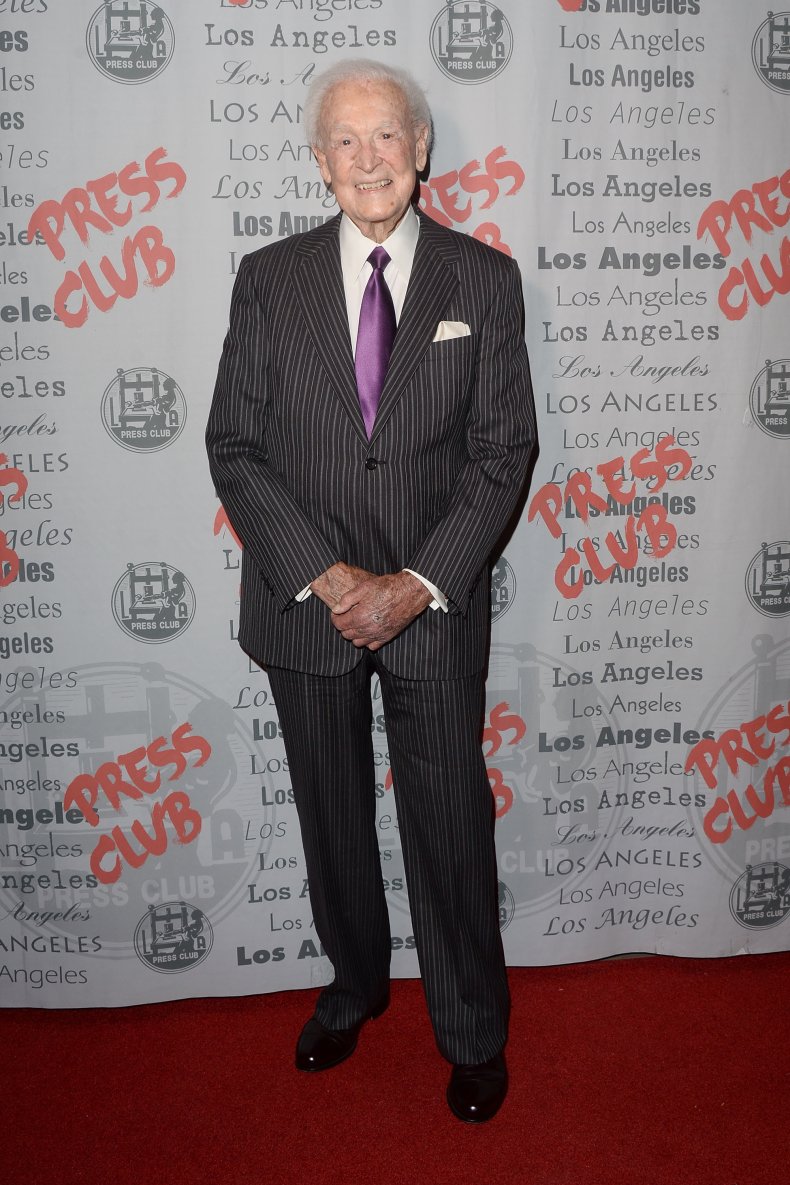 Barker was an avid animal rights advocate and used his platform to protect animals. For years, he would sign off the show reminding viewers to spay and neuter their pets.
People for the Ethical Treatment of Animals (PETA) President Ingrid Newkirk also released a statement on the nonprofit's website that said in part, "Bob's influence on the entertainment industry is indisputable, but what mattered to him most was using his voice and prominent position to protect animals. Of course, everyone is familiar with his "spay and neuter your pets" sign-off on The Price Is Right—a show where he refused to allow fur prizes—but he was also one of the first stars to go vegetarian, more than 30 years ago."
After the news of his death, many fans took to social media to pay their respects to Barker. Bradley P. Moss, a national security lawyer, simply wrote on X, formerly known as Twitter, "A legend."
The account Shooter McGavin posted to X and wrote, "Bob Barker was a staple of so many childhoods. A game show host icon. He gave us one of the greatest fight scenes in movie history. He was a legend and will remain one forever. Thanks for all the memories Bob. Rest easy."
Lauren Peikoff, executive producer at MSNBC, also posted and wrote, "RIP legend."
X account BarstoolBigCat wrote, "RIP Bob Barker. An absolute legend. Price Is Right with Bob Barker will forever be the GOAT game show."
Actor and comedian Rob Schneider also reacted to the news of Barker's passing and wrote, "One of the nicest things I ever heard in showbusiness was Bob Barker saying, 'I moved to Hollywood to be an actor and the only person who ever let me do it was Adam Sandler!' This scene with them was and will always be absolutely hilarious! God bless you, Bob."
In June, the game show announced it would no longer be filming at Bob Barker Studio, with Carey saying in a video on Instagram, "We've been here for 51 years on this historic stage. I used to tell people there was magic in the wood here because of all the good vibes that have been in this studio — all the laughs, all the fun that has been here."
"I am blessed by being able to walk the same stage that people like Bob Barker and Carol Burnett used to walk on," he continued. "Honestly, it's a real blessing in my life. I always am grateful and thankful that I have this opportunity to have a job like this."
The article was updated at 3:00 pm ET with Barker's cause of death.