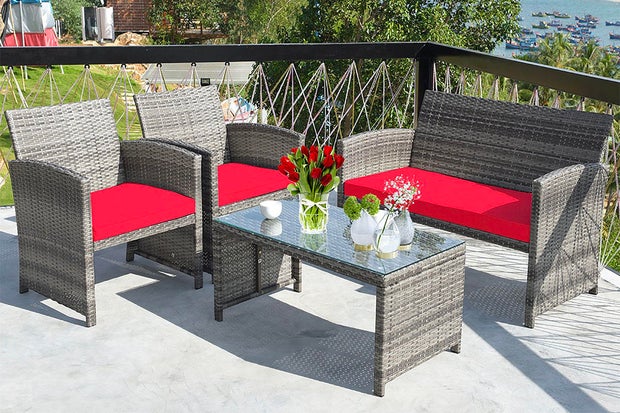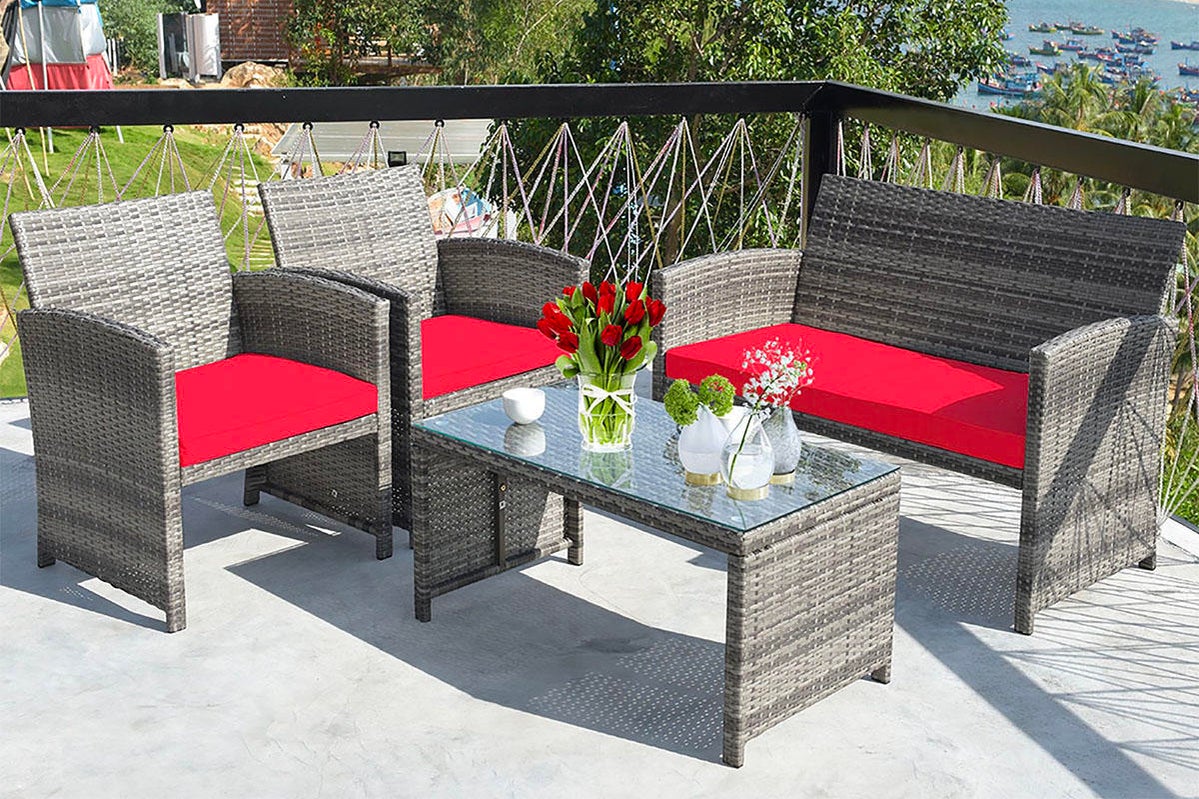 April ends Monday. That means you're running out of time to shop the best deals at Walmart in April 2023! 
But don't worry — you can still find tons of great sale prices at Walmart right now. The retailer has plenty of deals to help you refresh your home, do clean your space or shop for Mother's Day.
Right now at Walmart, you can score deals on bedding, vacuums and new TVs, along with savings on tons of other top-selling products at the retailer this week. There's even an Apple Watch 8 for $78 off!
Best deals at Walmart this weekend                                            
The experts at CBS Essentials have selected the top Walmart deals and clearance offers live on the retailer's site. You can also shop everything on sale right now below.
Best headphone and earbud deals at Walmart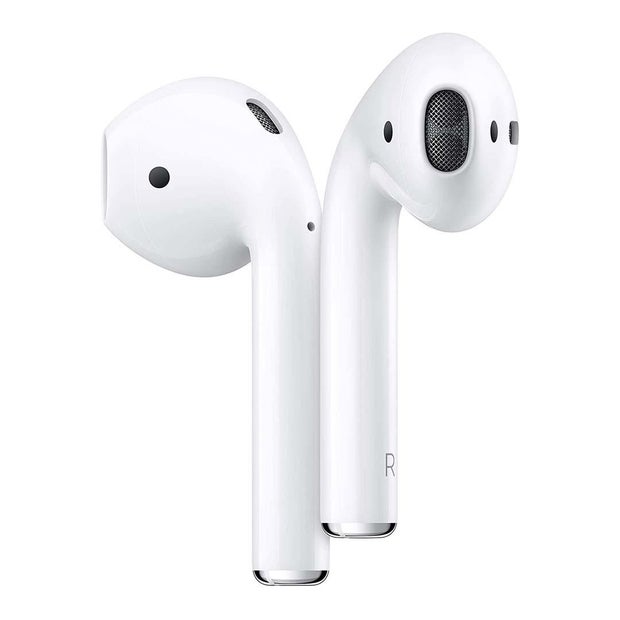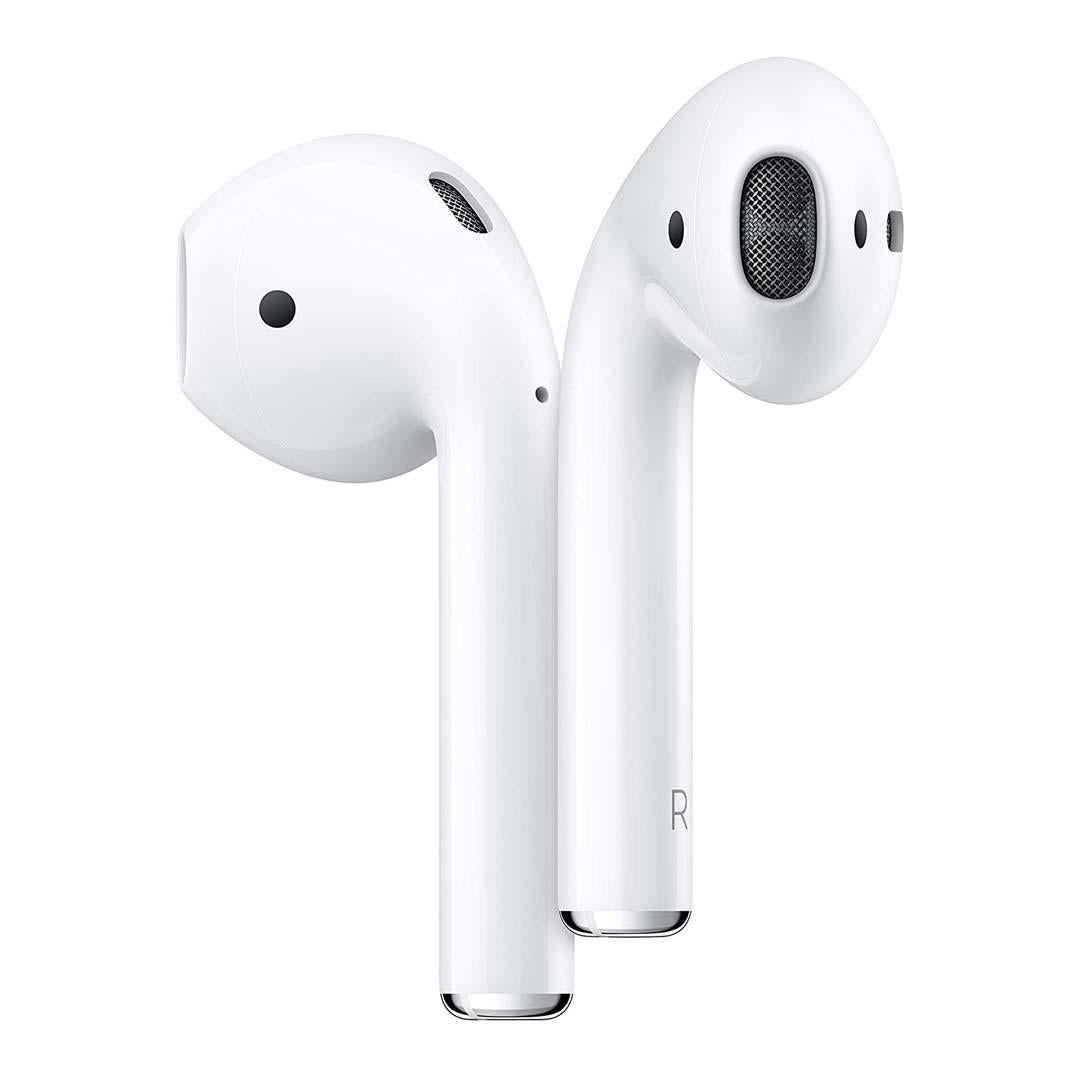 Walmart is currently offering deep discounts on several popular headphone and earbud options, including Apple AirPods. Shop the best deals below and save on Apple AirPods, earbuds and headphones. 
---
Save $78 on an Apple Watch 8 at Walmart
The Apple Watch Series 8 is swim-proof, dust-proof and crack-resistant. It comes with a new crash detection feature, which detects when the wearer is in a severe car crash and alerts emergency services of their location.
The Apple Watch 8 has a number of health-tracking features too, including an optical heart sensor, electrical heart sensor for ECG, blood oxygen sensor and a new body temperature sensor. You can tap into yoga, meditation and other workout programs via Apple Fitness+. (Apple Fitness+ is a subscription service. It costs $9.99 a month; Apple Watch buyers get the first month free.) 
Apple Watch 8 (41mm) (GPS), $321 (reduced from $399)
The Apple Watch SE, the most affordable model in the Apple Watch lineup, is even more affordable now at Walmart. The smartwatch offers a 40mm screen and boasts a wide range of health and fitness features. It can also be used to play music, check your tests and make calls when paired with your iPhone.
Apple Watch SE GPS (1st generation), $149 (reduced from $279)
---
Samsung Galaxy Watch 4 deal at Walmart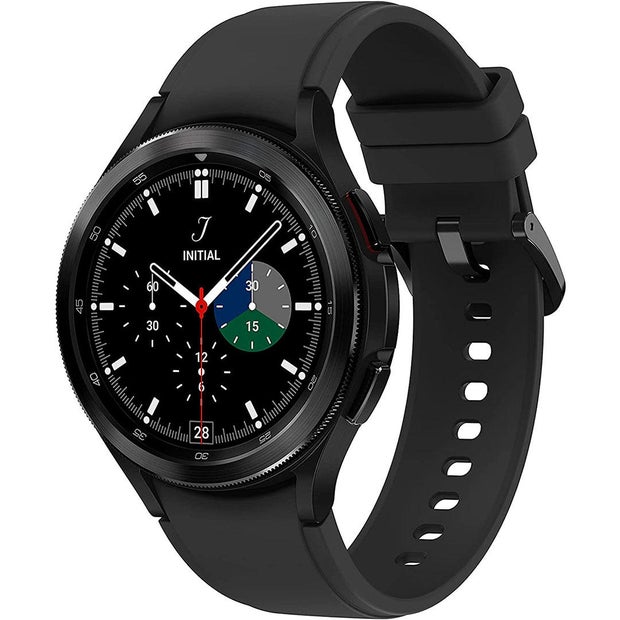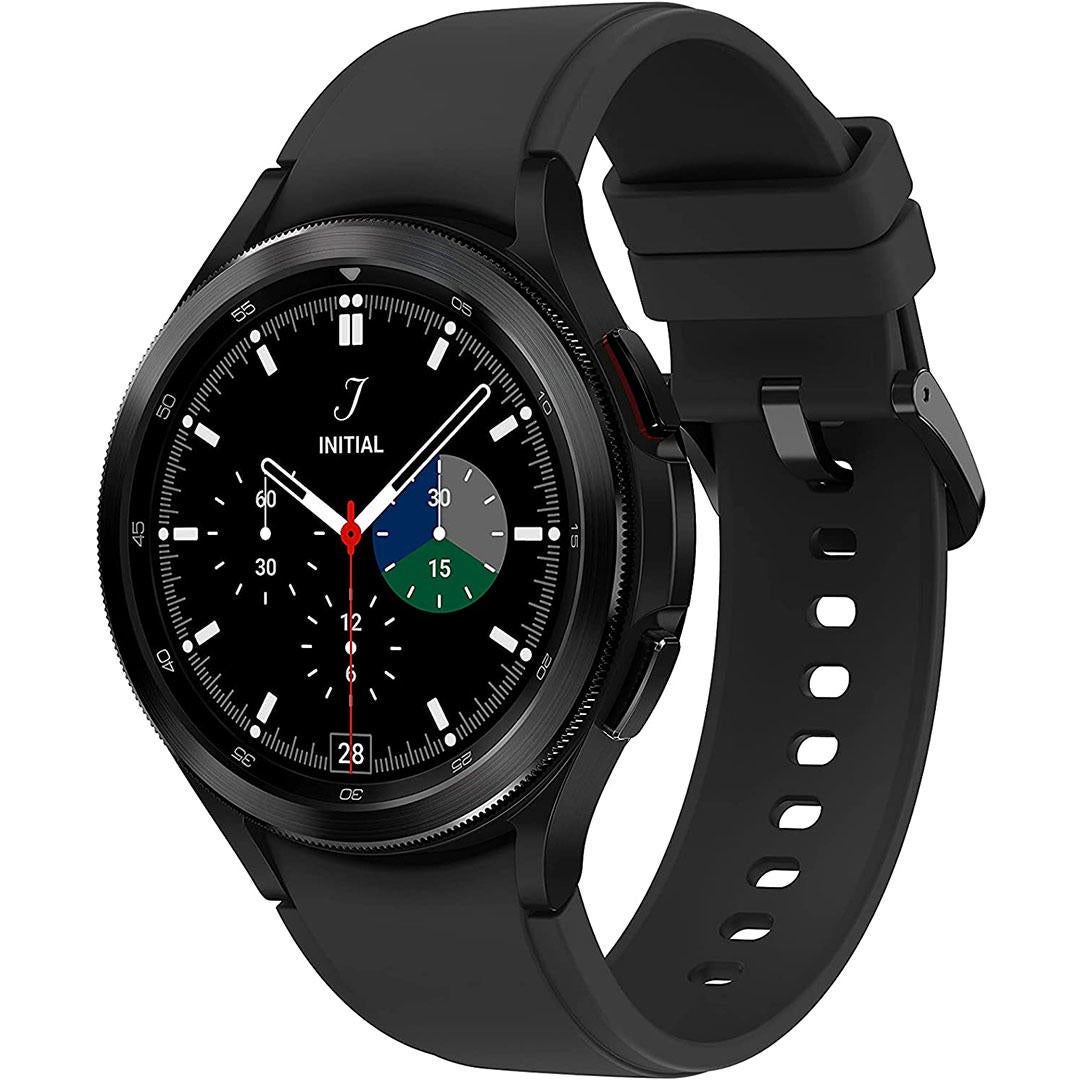 The Galaxy Watch 4 Classic comes in just two (classic) colors: black and silver. You can customize the Galaxy Watch 4 Classic with a sold-separately Samsung band of your choice. 
Galaxy Watch 4 Classic (42mm), $169 (reduced from $350)
Galaxy Watch 4 Classic (46mm), $299 (reduced from $460)
---
Best TV deals at Walmart
Looking for the perfect budget TV? Head over to Walmart — the retailer has restocked a number of its bestselling budget Roku smart TVs, Samsung TVs and more. No matter what size or resolution you need, there's a deal for you.
Here's a list of the best TV deals at Walmart. As of publication, all these deals are still available.
24″ Onn Roku 720p HDTV, $88 (reduced from $138)
32″ Onn Roku 720p HDTV, $98 (reduced from $144)
32″ TCL Roku 3-Series 720p HDTV, $106 (reduced from $148)
32″ TCL Roku 3-Series 1080p HDTV, $108 (reduced from $250)
43″ Hisense Roku 720p HDTV, $178 (reduced from $249)
50″ TCL Roku 4-Series 4K UHDTV, $238 (reduced from $248)
55″ TCL Roku 4-Series 4K UHDTV, $248 (reduced from $278)
58″ Hisense Roku 4K UHDTV, $268 (reduced from $338)
65″ TCL Roku 4-Series 4K UHDTV, $368 (reduced from $378)
75″ Samsung 'The Frame' smart TV, $1,999 (reduced from $2,999)

85″ Samsung Class QN85B Neo QLED 4K Smart TV, $2,279 (reduced from $4,000)

---
Score a PlayStation 5 God of War Ragnarok bundle at Walmart
If you're trying to get a PlayStation 5 console, head over to the Walmart website now — the console has been going in and out of stock over the past week. 
Use the links below to head straight to the PS5 listings at Walmart to see if you can find one right now.
PlayStation 5 God of War Ragnarok bundle, $509
Playstation 5 God of War Ragnarok bundle (Digital Edition), $459
---
Best laptop and monitor deals at Walmart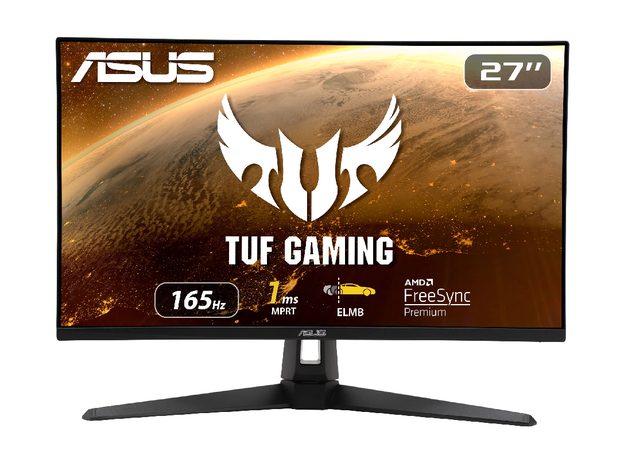 Looking to save on a new laptop or computer monitor? Then check out Walmart's major rollbacks on laptops and gaming monitor prices below. 
---
Xbox Series X at Walmart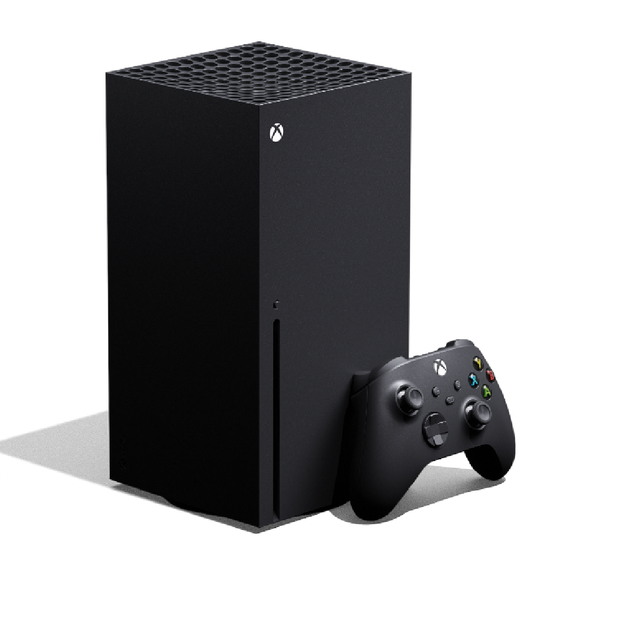 The Xbox Series X boasts 4K resolution at 120 Hz, 3D spatial sound and 1 TB of blazing fast storage (and fast load times). It's backwards compatible with thousands of Xbox games — even your old Xbox 360 and Xbox games. 
Xbox Series X console, $499
---
Best The Pioneer Woman deals at Walmart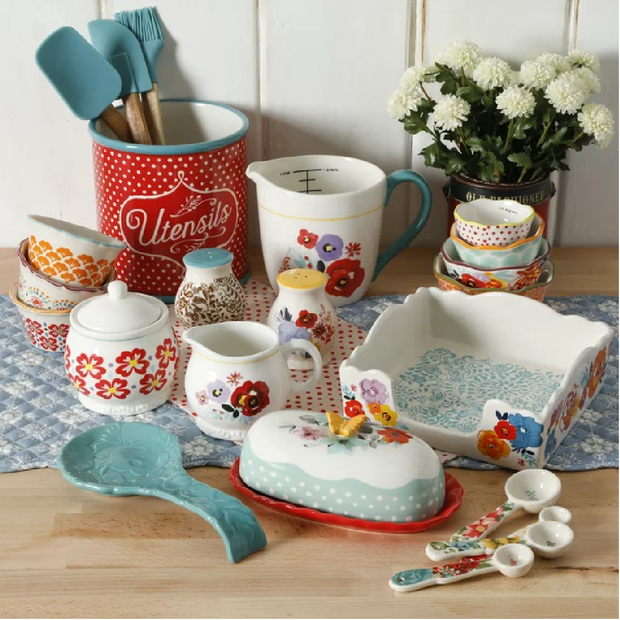 CBS Essentials readers haven't been able to get enough of The Pioneer Woman cookware and kitchen items. Now, Walmart has discounted tons of bestselling items from the popular kitchen and home line so that you can give your space the refresh it deserves. 
---
Best kitchen appliance deals at Walmart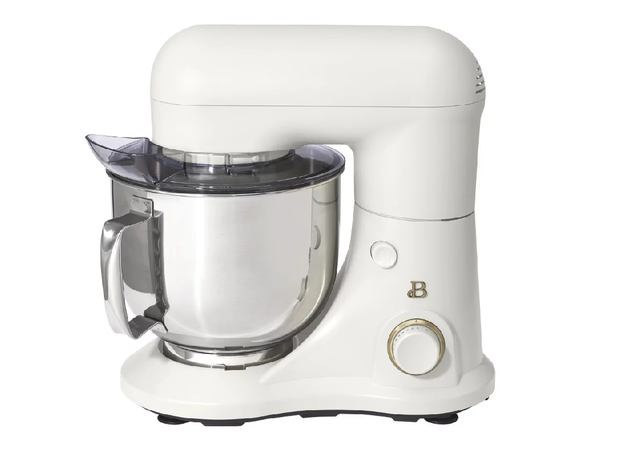 Give your kitchen an inexpensive makeover with these clearance-priced appliance essentials. 
Want even more sale-priced kitchen finds? Check out our article on the best Walmart kitchen deals.
---
Best Walmart health and fitness deals
Get healthy this summer at Walmart — all sorts of great exercise equipment, apparel and more are on sale now. Whether you're looking to build a home gym or looking to get outside and ride a bike, Walmart has it all.
Best deals on baby and kids items at Walmart
Walmart has tons of top-rated baby and children's products on sale now. Many of these items might make a great Mother's Day gift for a new mom.
Best Walmart home and patio deals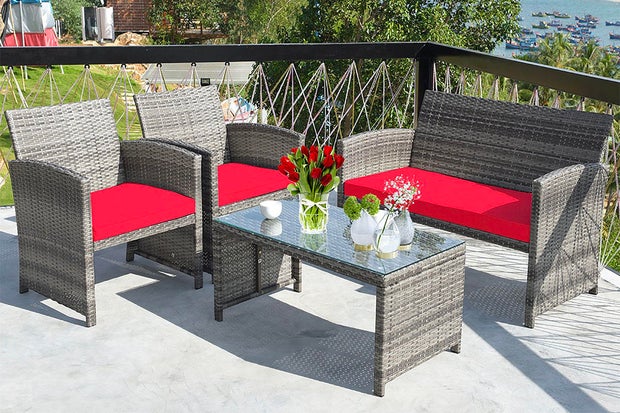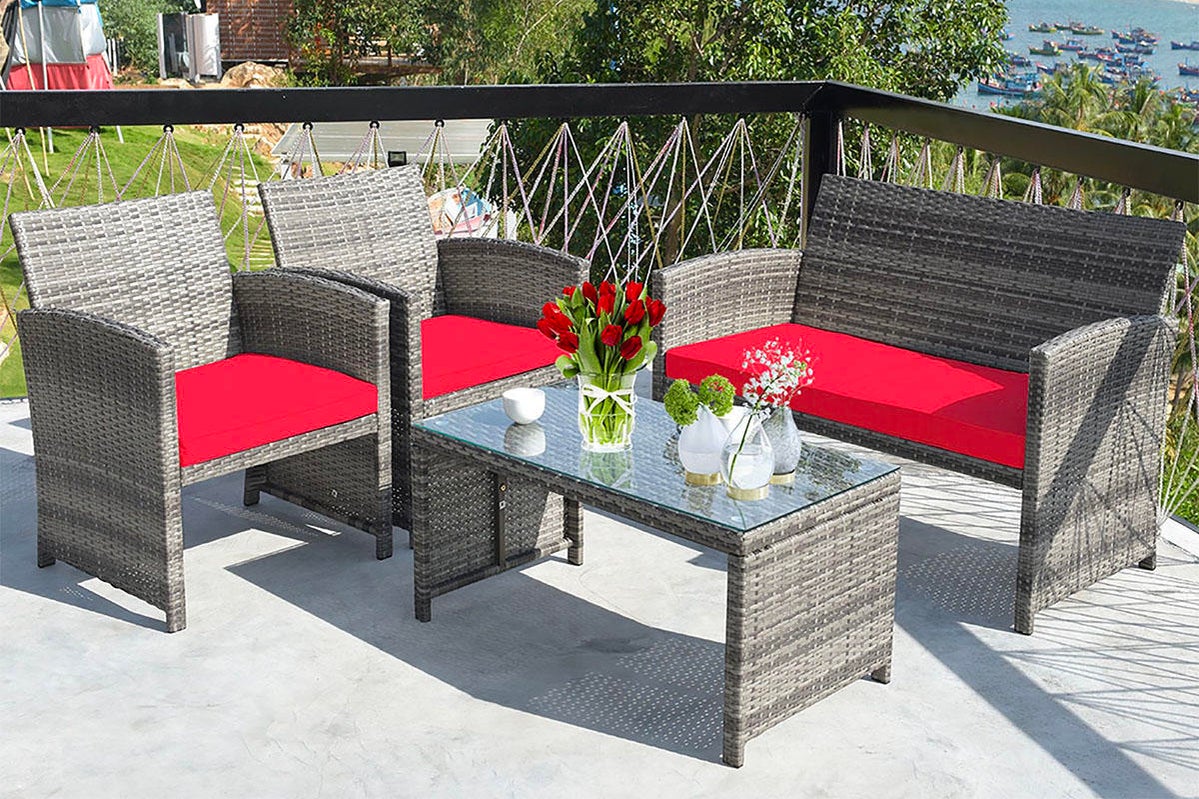 Your home makeover continues at Walmart with these incredible deals on bedding, vacuums, organizational shelves and more.
Four-piece rattan patio furniture set, $190 (reduced from $448)
Three-piece sectional patio furniture set, $360 (reduced from $390)
Better Homes and Garden kid's outdoor wicker chair, $124 (reduced from $148)
BeautyPeak full length mirror, $66 (reduced from $89)
Workpro freestanding storage shelves, $99 (reduced from $150)
Ameriwood Home Dominic L desk with bookshelves, $82 (reduced from $119)
Shark EZ robot vacuum, $298 (reduced from $399)
Zinus Louis 3-piece dining set, $142 (reduced from $209)
Ktaxon 12-cube closet storage organizer, $55 (reduced from $65)
Novilla 12-inch cooling mattress, $192 (reduced from $526)
---
Get the most popular patio set at Walmart for $190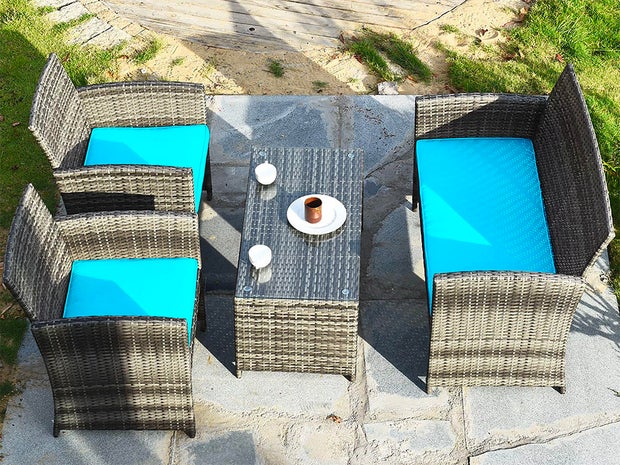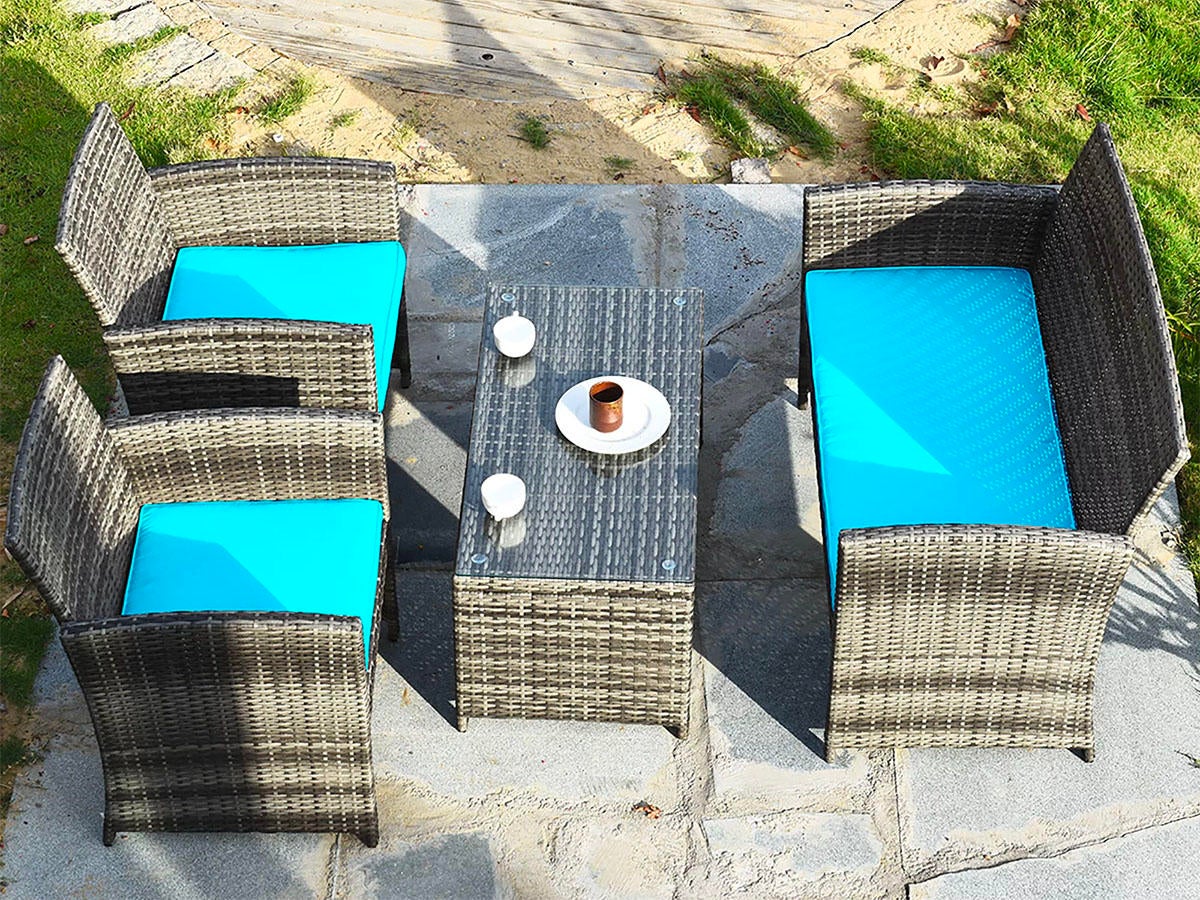 Looking to makeover your outdoor living space? Head on over to the Walmart website. We found a really fantastic deal on a top-rated rattan patio set under $250. CBS Essentials readers are going crazy for it: It's our bestselling patio deal of 2023 by far.
Right now you can get this 4.6-star rated patio set by Costway that includes two single chairs with cushions (23.5" x 25" x 31"), a loveseat with cushion (43.5" x 25"x 31") and a tempered glass-top coffee table (35" x 18" x 17.5"). The washable cushions are available four colors: turquoise, red, navy and black.
Says one Walmart reviewer: "This patio furniture looks great and is very comfortable. All the pieces and hardware were clearly marked and the assembly instructions were easy to follow. Very well satisfied."
Rattan 4-piece patio furniture set, $190 (reduced from $448)
Not quite the right setup for your patio? Check out this smaller, three-piece rattan outdoor furniture set, also on sale at Walmart. It includes a glass-top coffee table and two chairs.
Rattan 3-piece patio furniture set, $199 (reduced from $323)
---
Best online clearance deals at Walmart to shop this weekend

Shop these major clearance deals for even more Walmart savings. Walmart's clearance items are up to 65% off right now.
Best tech clearance deals at Walmart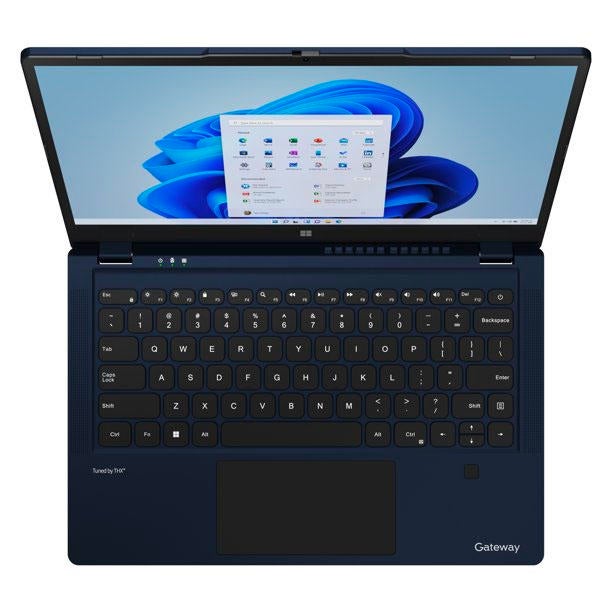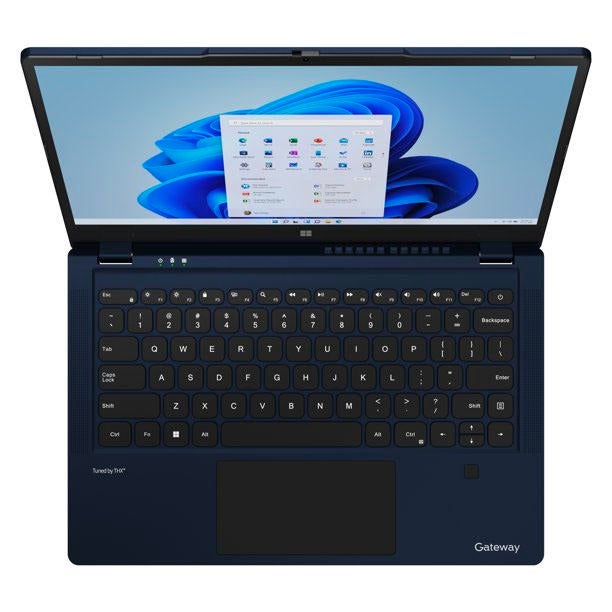 Walmart is offering deep clearance discounts on tons of tech including laptops, speakers and more.
14.1″ Gateway ultra slim laptop with Windows 11, $419 (reduced from $600)
Onn party speaker with LED lighting, $99 (reduced from $139)
37″ Asus TUF gaming curved monitor, $190 (reduced from $299)
Sony waterproof portable Bluetooth speaker, $79 (reduced from $178)
Skullcandy Dime XT earbuds, $19 (reduced from $22)
14″ HP Chromebook, $219 (reduced from $249)
---
Best home clearance deals at Walmart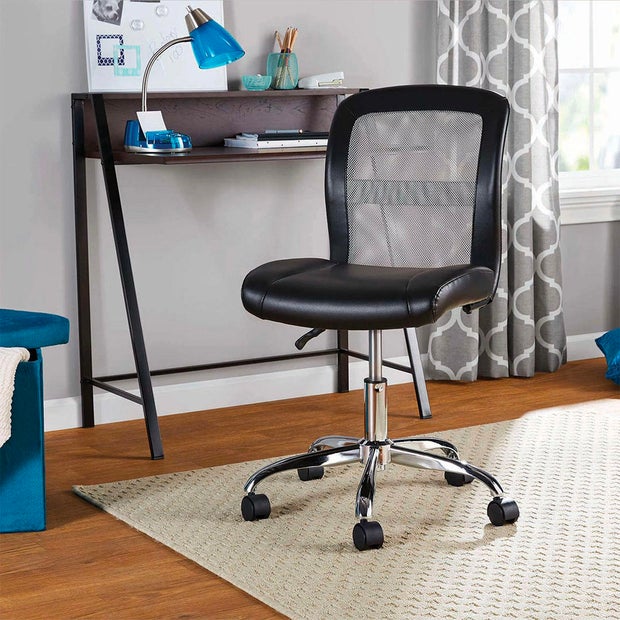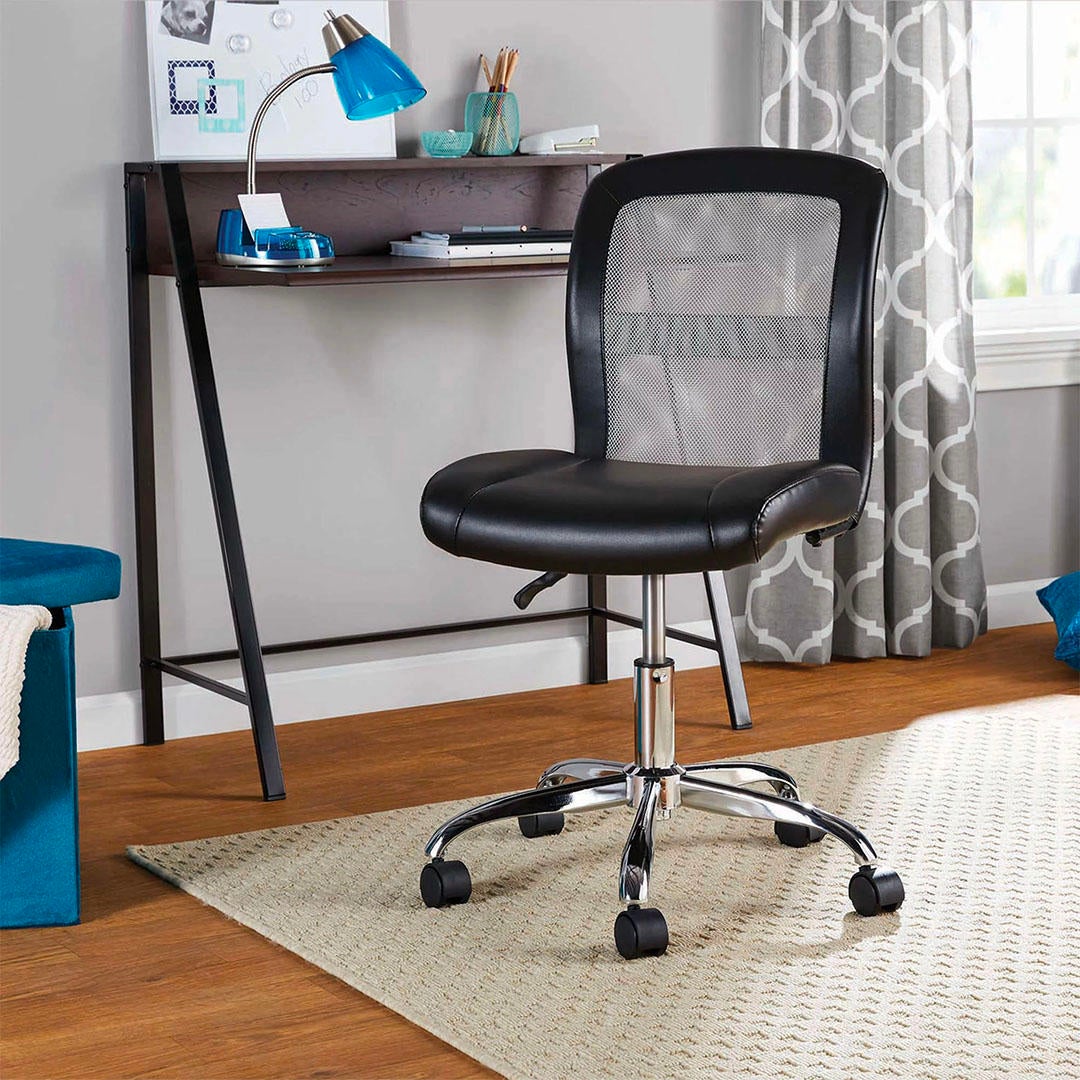 Save on everything you need to clean and refresh your home, including desk chairs, storage options, vacuums and more.
Mainstays vinyl mesh office chair, $48 (reduced from $56)
Workpro freestanding storage shelves, $99 (reduced from $150)
32″ outdoor fire pit, $130 (reduced from $200)
Queer Eye Fallon modern accent chair, $100 (reduced from $230)
Anker Eufy HomeVac handstick vacuum cleaner, $110 (reduced from $199)
Mainstays entertainment center, $148 (reduced from $299)
Kenmore smart charcoal grill, $298 (reduced from $350)
---
Related content from CBS Essentials  
The best Instant Pot deals on Amazon ahead of Amazon Prime Day 2023
Best cooling sheets, pillows and mattresses to keep you sweat-free this summer
Surprise! Wayfair just extended the Way Day 2023 sale: Save up to 80% on furniture, kitchen gadgets and patio sets
Best Mother's Day gifts for new moms
Best spring cleaning laundry deals in 2023: Wayfair has washers and dryers on sale for Way Day 2023