At least 10 people are dead and 15 more are hospitalized following a stabbing spree across 13 locations in Saskatchewan, according to police.
The Saskatchewan Royal Canadian Mounted Police (RCMP) have released the identity of two suspects, Damien Sanderson and Myles Sanderson. The relation of the two men is currently unknown. The two are believed to be driving a black Nissan Rogue with the Saskatchewan license plate 119 MPI, according to the police. Damien Sanderson is said to be 5'7″ and 155 pounds, while Myles Sanderson is said to be 6'1″ and 240 pounds.
As the two men are believed to be on the move, the dangerous person alert has been expanded to the neighboring provinces Manitoba and Alberta, and may be driving towards Regina, though police also warn the suspects may have changed their vehicle and direction.
Victims were found across 13 different locations throughout the James Smith Cree Nation—located north of Melfort, Saskatchewan—and the nearby village Weldon. Though 25 victims have been currently found, the RCMP says that it is "dedicating maximum resources" to searching for more potential victims.
The James Smith Cree Nation, as well as the Chakastaypasin Band and Peter Chapman Band of the Cree Nation declared a state of emergency at noon local time, according to the CBC. The state of emergency is set to expire on 5 p.m. September 30.
This is a developing story and will be updated with more information as it becomes available.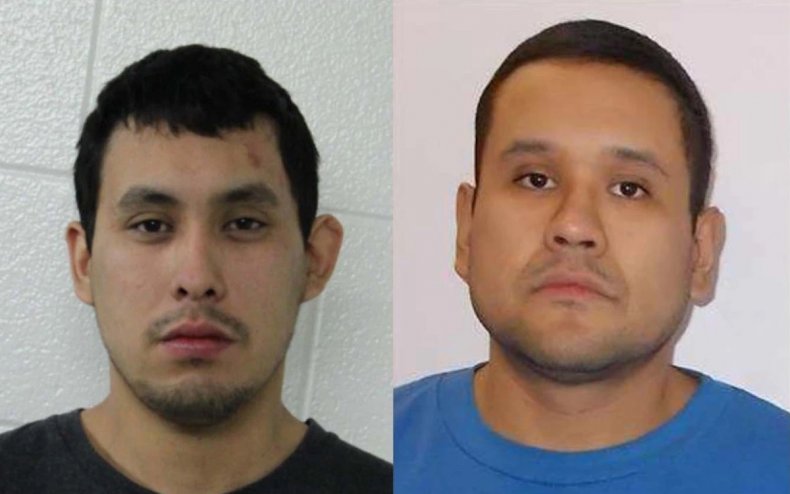 Source : https://www.newsweek.com/least-10-killed-15-injured-saskatchewan-stabbing-spree-13-areas-1739734