Since 1964, many women have posed for the annual Sports Illustrated swimsuit issue to show off their figures in a variety of bathing suits. Many have posed on the cover including models, athletes and celebrities.
From Kim Kardashian to Tyra Banks, Newsweek takes a look back at all of the celebrities that were featured in Sports Illustrated swimsuit edition.
Kate Upton (2012, 2013, 2017)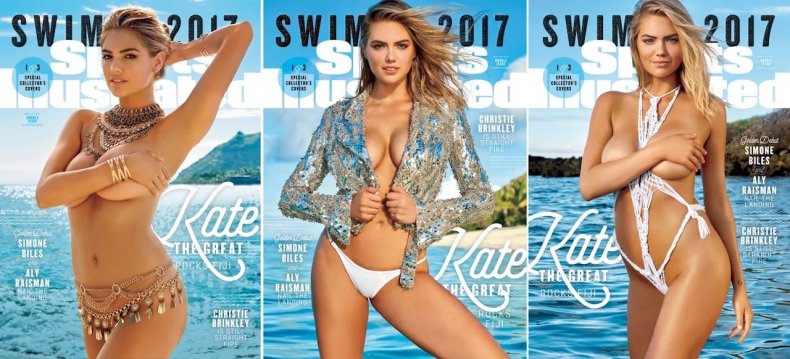 Model and actress Kate Upton has also posed for the magazine three times including the 2017 edition pictured above. Upton's other covers featured her solo.
Kim Kardashian
On May 16, the businesswoman took to social media to show off the cover of this year's swimsuit edition of Sports Illustrated. She exclaimed in her Instagram post that she has been keeping the cover a secret since January.
"For the location we went back to one of my favorite places in the world, the Dominican Republic! It's such an honor and a dream to be on the cover of Sports Illustrated Swimsuit Edition," she wrote.
Megan Thee Stallion
Megan Thee Stallion was the first female rapper featured on the cover of Sports Illustrated in 2021.
She wrote to her millions of followers, "I want to thank all the strong women in my life who inspired me to love my body and live my best hot girl life. It means the world to me to be on this cover DREAM COME TRUE!!"
Beyoncé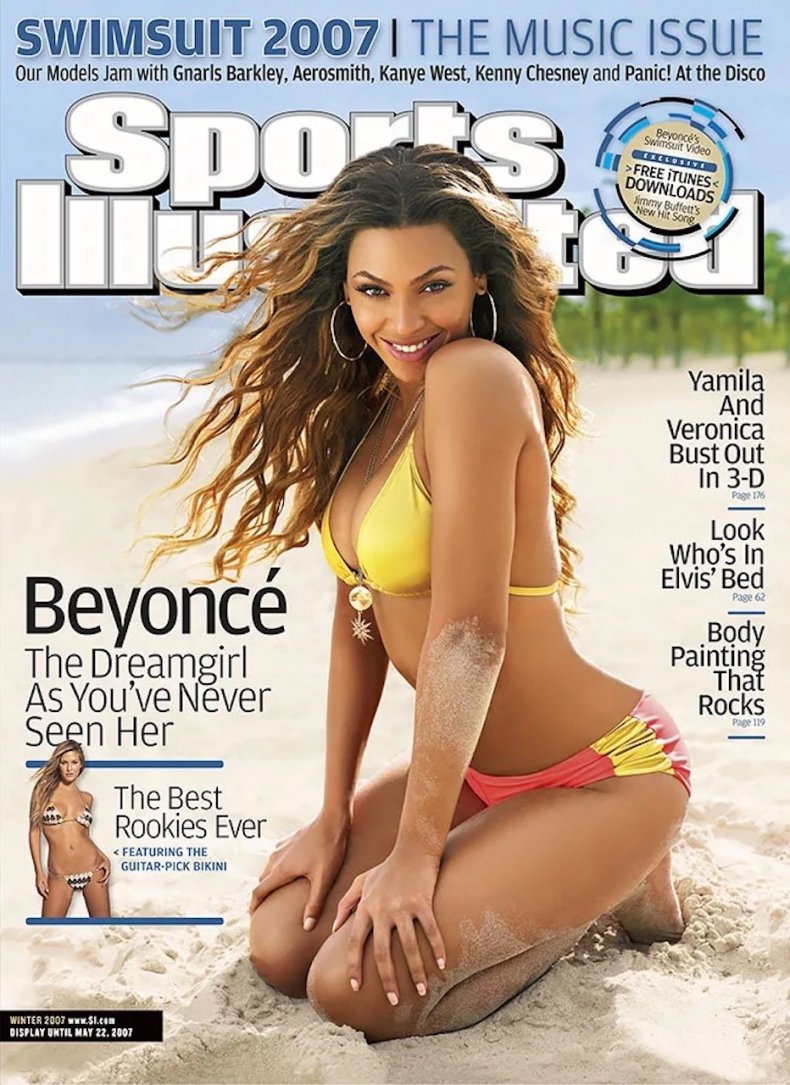 Beyoncé was featured on the cover of the swimsuit edition in 2007.
"This is my first time doing swimsuits like this," the singer told Sports Illustrated, "I've wanted to wait until it was something that was really classy and timeless and something that I'll be proud of years from now."
Tyra Banks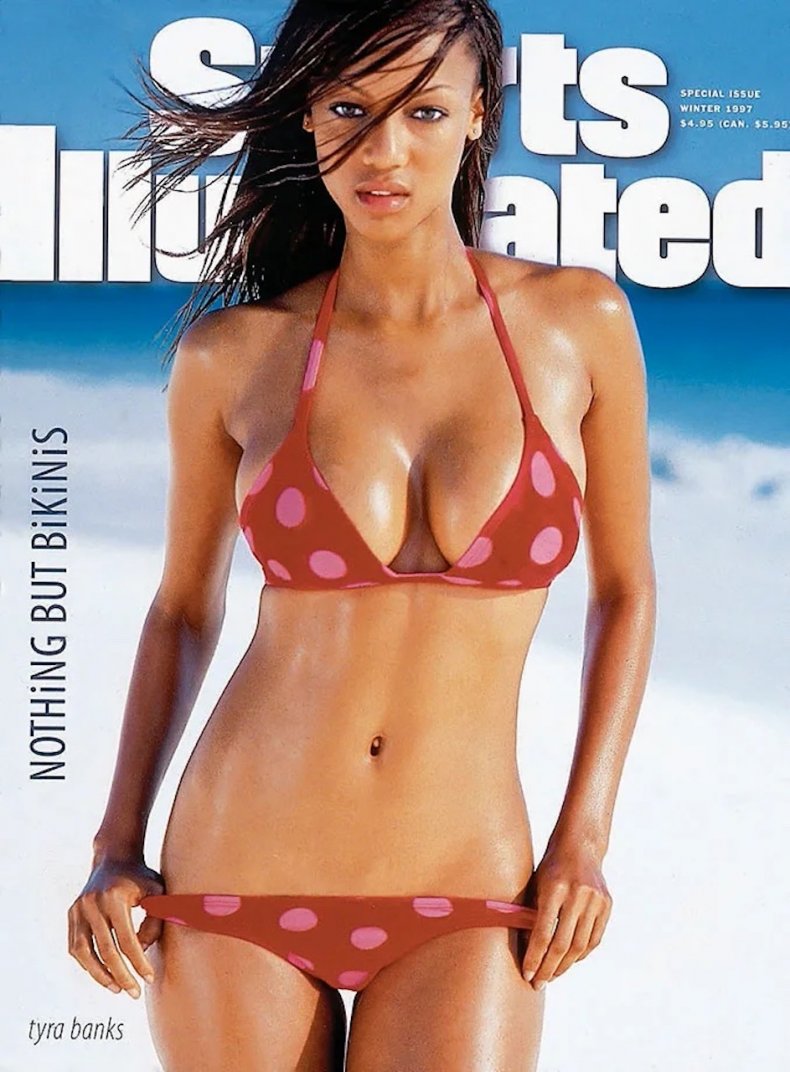 Model and TV personality Tyra Banks has been on the cover of Sports Illustrated's swimsuit issue three times. Pictured above is her 1997 cover. She shared the cover privilege with model Valeria Mazza the year prior. Banks returned to Sports Illustrated in 2019 for the cover alongside Alex Morgan Carrasco and Camille Kostek.
Ashley Graham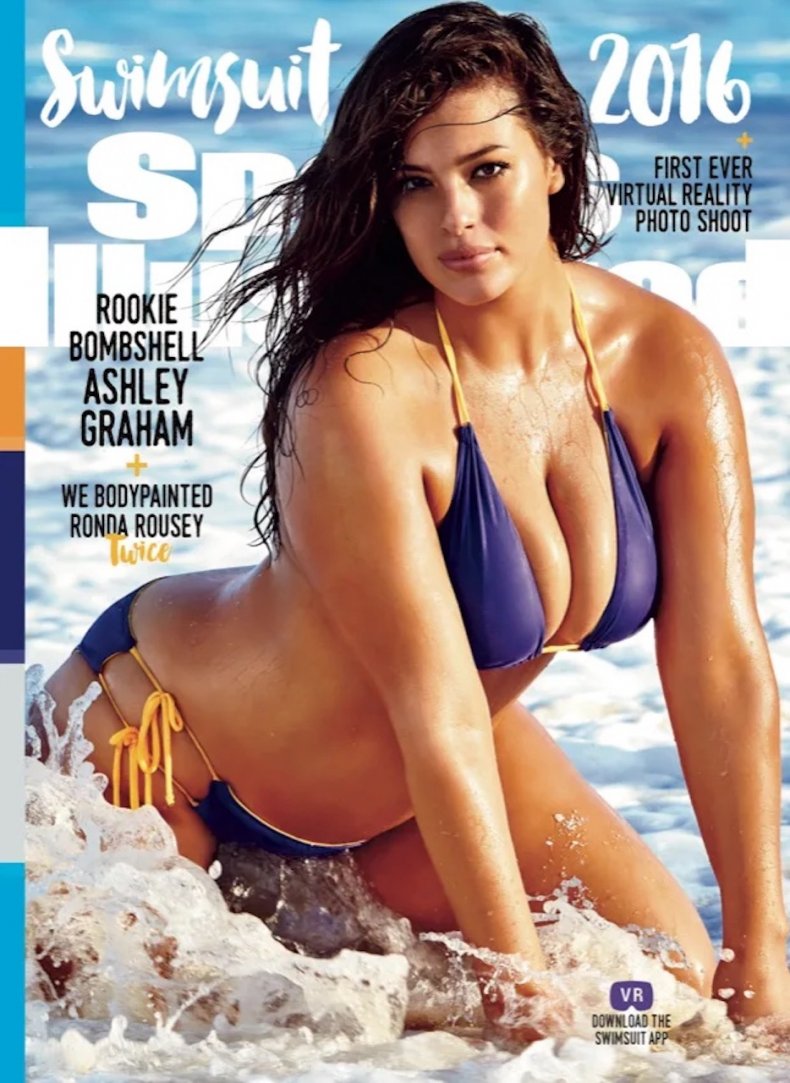 In 2016, Ashley Graham posed for the 2016 Swimsuit Edition of Sports Illustrated. The model has also been featured in the magazine in 2017 and 2018.
Graham told Sports Illustrated, "Being the first size 14 model in the pages of Sports Illustrated, that's going to be a much huger stepping stone than just… being a rookie or just being in the pages."
"A woman my size, a woman that has been told she was 'fat,' 'not good enough, 'never going to be an editorial model,' 'never be in the pages of Sports Illustrated' and now I'm proving everybody whoever told me that wrong," she continued.
Other celebrities that have been featured in the Sports Illustrated swimsuit issue are:
Christie Brinkley (1979-1981)
Elle Macpherson (1986-1988, 1994, 2006)
Heidi Klum (1998, 2006)
Rebecca Romijn (2006)
Maria Sharapova (2006)
Brooklyn Decker (2010)
Irina Shayk (2011)
Lily Aldridge (2014)
Chrissy Teigen (2014)
Ronda Rousey (2016)
Alex Morgan Carrasco (2019)
Naomi Osaka (2021)
Leyna Bloom (2021)
Yumi Nu (2022)
Maye Musk (2022)
Ciara (2022)

Source : https://www.newsweek.com/its-not-just-kim-all-celebs-sports-illustrated-swimsuit-issue-1707121